Here are a few of my favorite tools to help you down a more profitable print path. Please note that some of these resources are affiliate partners which I stand behind, love, adore, cherish and recommend. Enjoy!
Books:
The Grammar of Ornament- In my opinion, this is the most inspirational surface design book out in the market. A must own!
A Field Guide to Fabric Design- One of the best books out there if you are interested in learning more about the textile design industry. FYI: This book is heavily geared towards the quilting industry.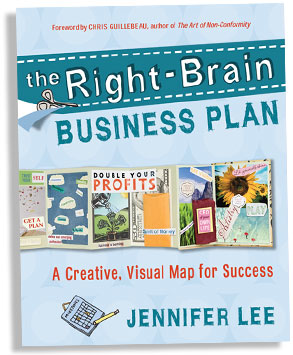 The Fundamentals of Printed Textile Design- A wonderfully detailed look at the ends and outs of the textile design business. Highly recommended!
The Graphic Artists Guild Handbook of Pricing & Ethical Guidelines- Questions about pricing your work? This is a fantastic resource for graphic, surface and textile designers alike.
Twentieth Century Pattern Design- Beautiful and informative! TCPD walks you through surface design history by decade, pointing out influential styles and designers. It is a great jumping off point to learn more about designers that you are drawn to and is the perfect book to pull out when you find yourself in a design rut.
Licensing Art and Design: A Professional's Guide to Licensing and Royalty Agreements
The E-Myth- This book is amazing and a must read if you are launching a professional business in any field. I heart the e-myth!
Fairchild's Dictionary of Textiles- A Chelsea Densmore recommendation!
Design Business Tools:
Wix.com- If you need a portfolio website in a weekend then wix is the place to go. I use this service and think it is wonderful if you are lacking the time or resources to build a site. You can check out my portfolio (which I put together in a weekend) here. They also have wonderful upgrades like adding a shopping cart or a password protected area to your site.
Wacom Tablets- I highly recommend Wacom's Intuos tablet. I have had mine for years and it has been one of the best investments in my artwork and business.
Pantone- Honestly, who can live without Pantone? The Cotton Passport is an investment, but is essential for any freelance textile designer!
Billings- This is a wonderful tool for tracking your hours, creating invoices and monitoring payments. They also have outstanding customer service!
Mailchimp- Mailchimp is a free tool for building your email list and sending newsletters, which should be on every freelance designer's to-do list.
Further Learning:
Art Licensing- The licensing world can be tricky, but Tara Reed makes it a bit easier with her informative blog, free monthly calls and outstanding products. I highly recommend her ebooks. They are informative and well worth the investment.
The Moon From My Attic- This informative blog is written by designer Alex Colombo and features articles and interviews related to art and licensing.

Register to receive a 7-day free trial to lynda.com- This is one of the top photoshop and illustrator training resources out in the market. The tutorials are easy to follow, high quality and affordable!
Free Adobe Illustrator Tutorials- Are you an illustrator newbie? This is a great place to get started!
Unveiling the Heart of Your Business by Mark Silver- Are you an entrepreneur who wants to increase money flow without compromising your heart and soul? Then this is the book for you! This book was one of the best business investments that I made in 2011 and I refer back to it on a frequent basis.
Fabienne Fredrickson, Small Business Coaching Expert- Fabienne offers great free content, as well as wonderful programs for those looking to grow their business through client attraction. A great place to start is with her free client attraction CD or her home study system.
Blogging Tools:
WordPress- Interested in starting a blog or building a portfolio site? This is the place to start.
E-Junkie- If you are considering selling prints or online products this wonderful shopping cart program makes the process easy as pie!
Paypal- Paypal is just awesome!
ScreenFlow 3- This is the tool that I use to capture and record my computer screen. If you are interested in creating tutorials or other videos, this tool is highly recommended!
Vimeo- A more private option to youtube.