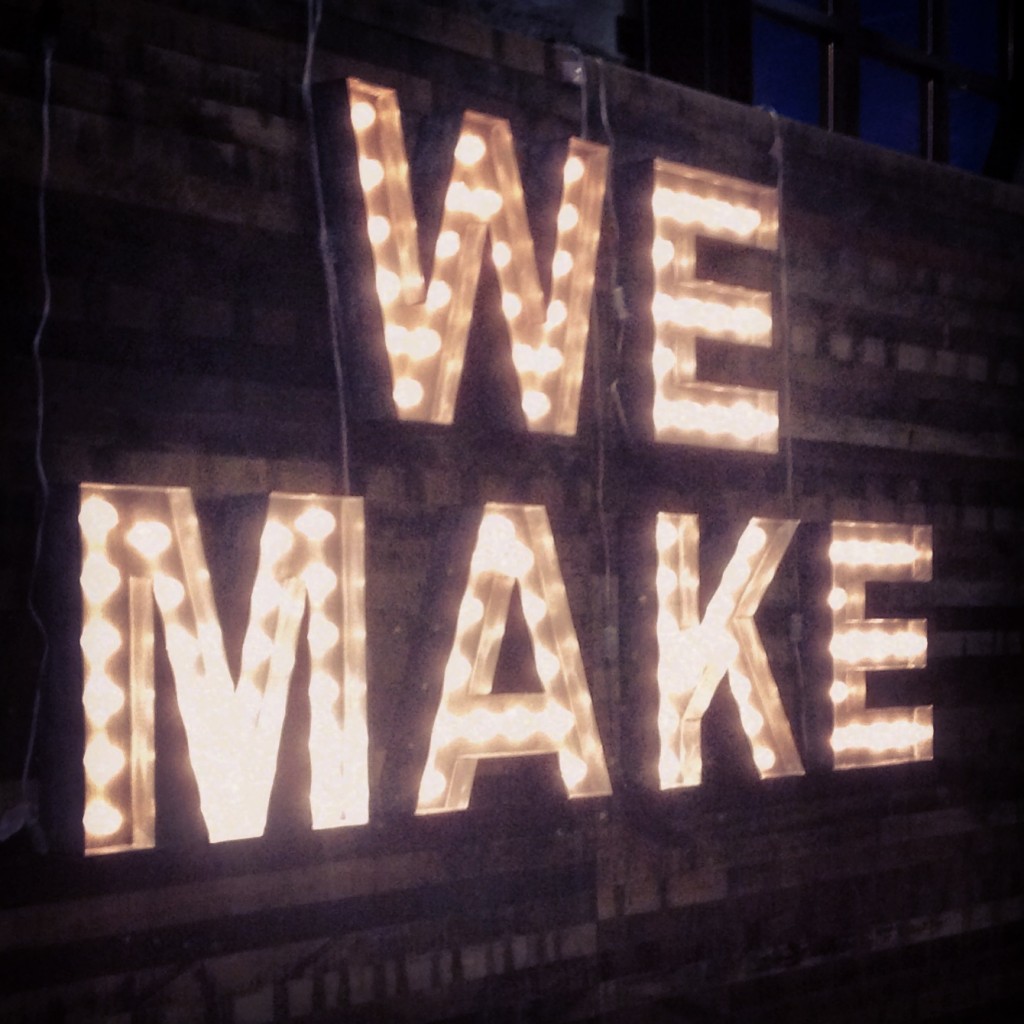 I find live presentations and conferences to be incredibly inspiring. Everything about sitting in a room with people who are interested and passionate about a similar subject lights me up inside. It gets even better when I have the opportunity to listen to incredibly passionate people share their stories, experiences, and lessons. Where I fall short as a blogger and teacher is in sharing these experiences with all of you! I've been to numerous conferences and presentations over the years and not once, until now, have I put my digital pen to my virtual paper to share these experiences with you and for that, I apologize! I think this hesitation comes from: (1) the "idea overwhelm" that happens after any great presentation, and (2) the pressure of recapping a presentation with a certain number of words and in a way that respects the presenter and does their work justice. It reminds me of what happens when I take a photograph of an amazing landscape—it usually falls short and doesn't do the scenery justice. Today, I have a motivating factor to just get past that hurdle and press "publish."
Are you wondering what this motivation is? It's exciting! One lucky reader is going to receive a free gift (more on that further down!)
Last week my friend Sarah and I saw the amazingly talented Lisa Congdon speak at a WeMake event. Lisa is an illustrator, painter, author, doodler, and speaker who has worked with clients such as The Museum of Modern Art, Martha Stewart Living Magazine, Chronicle Books, The Land of Nod, The Obama Campaign, and Simon & Schuster. At the WeMake event, Lisa spoke about the power of doodling, sketchbooks, and simply recording one's everyday experiences on paper. The presentation was a wonderful reminder to return to my sketchbook and rejuvenate the inspiration that does come from the ideas in my own work, as well as this site. Here are a few takeaways that I wanted to share with you all:
Sketch, doodle, and then sketch and doodle some more.
In addition to being a wonderful way to explore new techniques and mediums, I also think this is the best way to find your design style or "voice."
If you want to master something, make it a part of your day, every day.
Lisa told a story about a time when she wanted to improve her lettering skills and begin offering this service to clients. This was something that she didn't have much experience in so she took it upon herself to practice her hand lettering everyday for a year and you can see the results here.
Need inspiration? Look to the dictionary for ideas!
I think this idea may have actually come from one of Lisa's blog readers, but I love the simplicity of this strategy. Need subject matter for your next collection or illustration? Open up your dictionary and choose a topic. Easy as that.
Share through social media.
Lisa shares bits and pieces of her work and process on a continual basis through several social media sites, particularly Instagram. She mentioned that these posts bring in new clients and lead to more engagement and community support. This is something that I really want to work on over the next year, so look for a little somethin' each day on Facebook, Twitter or Instagram. Hold me to it, okay!
Worry about being knocked off?
I am asked this question at least once a week. An audience member asked Lisa this question and my ears perked up. I loved her answer: Just keep innovating and trying new techniques to keep your artwork fresh and ahead of the competition. Bam. I love it. This advice applies to any designer, heck, any business owner out in the world and offers such a great perspective on both competition and a competitive market.

The giveaway!
Now for the fun part! I thought of you Pattern Observer readers throughout the night, wishing that you could have been at the presentation, so I purchased an autographed copy of Lisa's book, Art Inc., for one lucky reader to dive into and apply to their artwork and business.
Leave a comment about any of the topics mentioned above and we'll use a random number generator to pick the lucky recipient of Lisa's book, Art Inc. You have until 10/23/14 to enter. Best of luck!