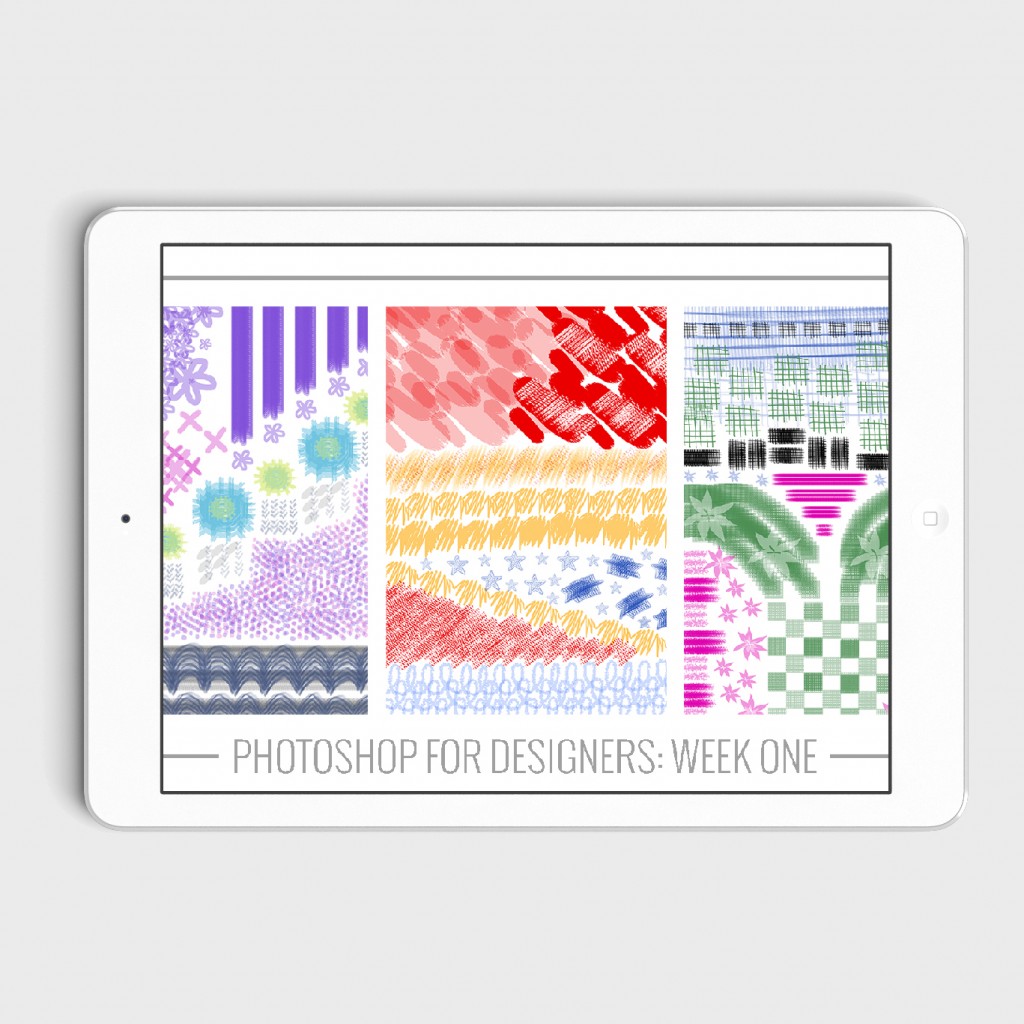 Adobe Photoshop can open up a world of opportunity for designers. It enables you to create artwork that is more authentic and representative of your true artistic style. With less inhibition from software or the digital world you naturally become a better designer as a result.
All of us at Pattern Observer really do admire the Adobe Photoshop program, which is why we created a Photoshop for Designers workshop. This is the only Photoshop workshop devoted to creating prints and patterns, helping you to up your game and be the best you can be in your design world.
What makes Photoshop for Designers help you? It allows you to:
Build confidence in your design skills
Benefit from personalized feedback and support from Sherry London
Enjoy the insights that come from 61 downloadable video tutorials
Learn from step-by-step instruction
Complete assignments that help you put your new Photoshop skills to use immediately—a wonderful way to learn and remember
Speed up your design process
Stay motivated through daily emails and lessons
Learn the tools that will do the best job of bringing your ideas to life, therefore helping you improve your design skills
It doesn't matter how you feel about your skills and abilities with Adobe Photoshop when you enter into the workshop. What matters is how you'll feel when you leave it! By the end of the course you'll gain confidence and lessen frustration. You'll be empowered with the knowledge and skills you've developed, making you a better designer because of how you apply what you've learned. Photoshop is a big program with a lot of tools—all that are ones you can master with relative ease. You just need a little help from your designer friends and go-to resource, Pattern Observer's Photoshop for Designers workshop.
Are you ready for your career to take a step forward?
Sherry's next Photoshop for Designers workshop begins on Monday, September 11, 2017, and includes all the important aspects of working in Photoshop.
Why wait and remain intimidated by Photoshop? Today is your day to remove the fear and become a better designer.
Save
Save
Save
Save
Save