It takes a single glance at Marina Brotto's work to see that it is fresh and original. I love the shadows she uses, along with the bold layouts and color palettes. The various sized motifs she uses also make her layouts feel remarkably interesting and complex. It was exciting to learn more about Marina's work.
Our first question for Marina was about her experience. She said, "I am a motion designer who is passionate for portrait and pattern and beautiful images. I've just recently started doing this, so I have a lot to learn. I love design, beautiful images, and pink."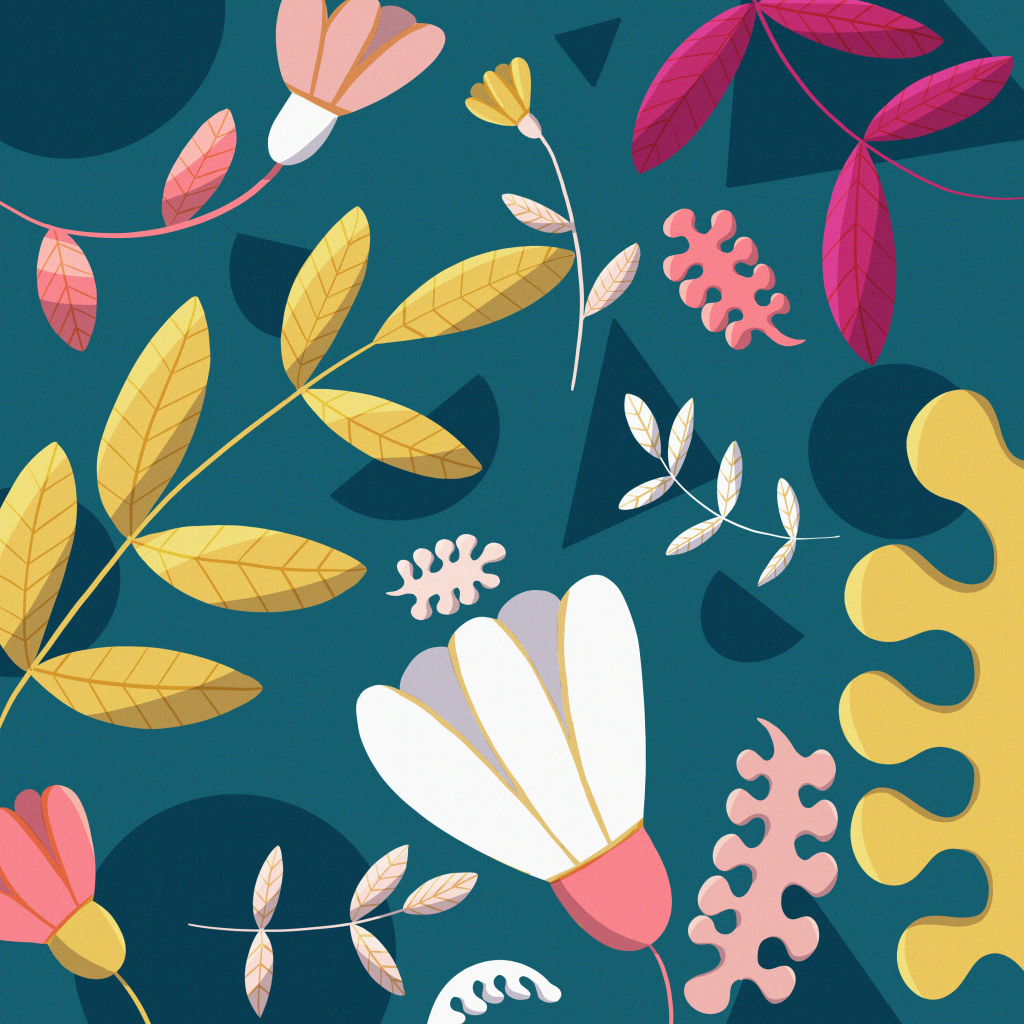 We wanted to know more about Marina's work and creative process. This is what she shared: "I am inspired by simple shapes and bright colors, but I am always experimenting. I love both repeatable patterns and "fake" ones. With my love of all colors and shapes, this gives me many opportunities to look out for something different."
How do you go about this process, we wondered? Marina said: "Before starting any project I'll do a lot of research about what shapes and colors to include. Then I determine how to design the whole pattern so it's beautiful to look at. After that, I create a full session from start to finish of an image using my iPad and Procreate."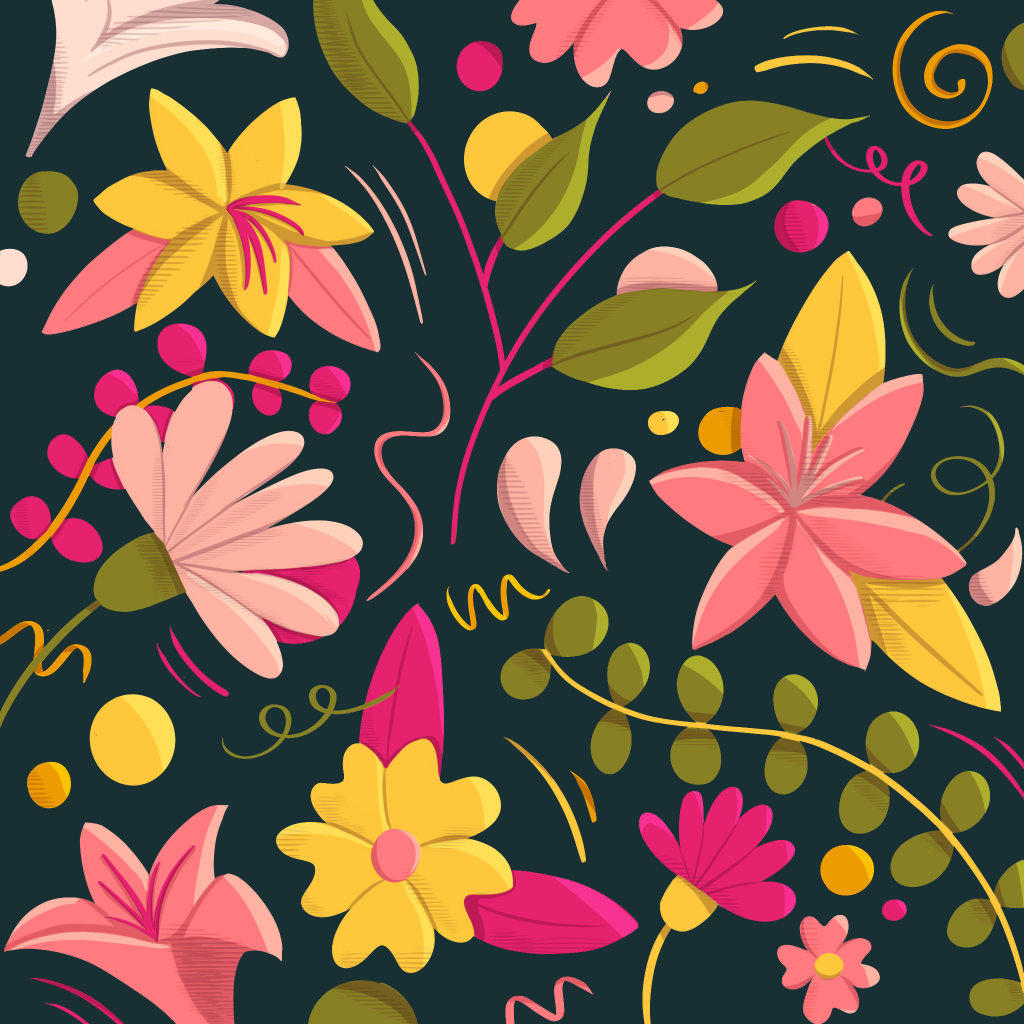 "I am in the process of printing my own pattern to wear myself, made up of my art. My dream is to help others with clothing and furniture to feel home with their unique pattern."
If you'd like to check out Marina's exciting portfolio, visit her Instagram page here.