Are you interested in learning how to sell your artwork? The good news is that you have a world of opportunity in the textile design market and it all starts with knowing your options. Textile designers, often called surface pattern designers, are designers who create artwork which is printed onto fabric for use in the apparel, home, or quilting marketplace. In addition to creating original artwork, textile designers develop colorways, create repeats, and prepare artwork for production. A majority of textile designers work for companies, as a part of an in-house design team, but many choose to become business owners selling prints to companies around the world. Sound good? These free popular blog posts will help get you started.


Does someone want to buy the copyright to your textile or surface pattern designs and you are not sure how much to charge? Read this post to learn how to begin selling your designs and discover the industry standards for textile and surface pattern designs.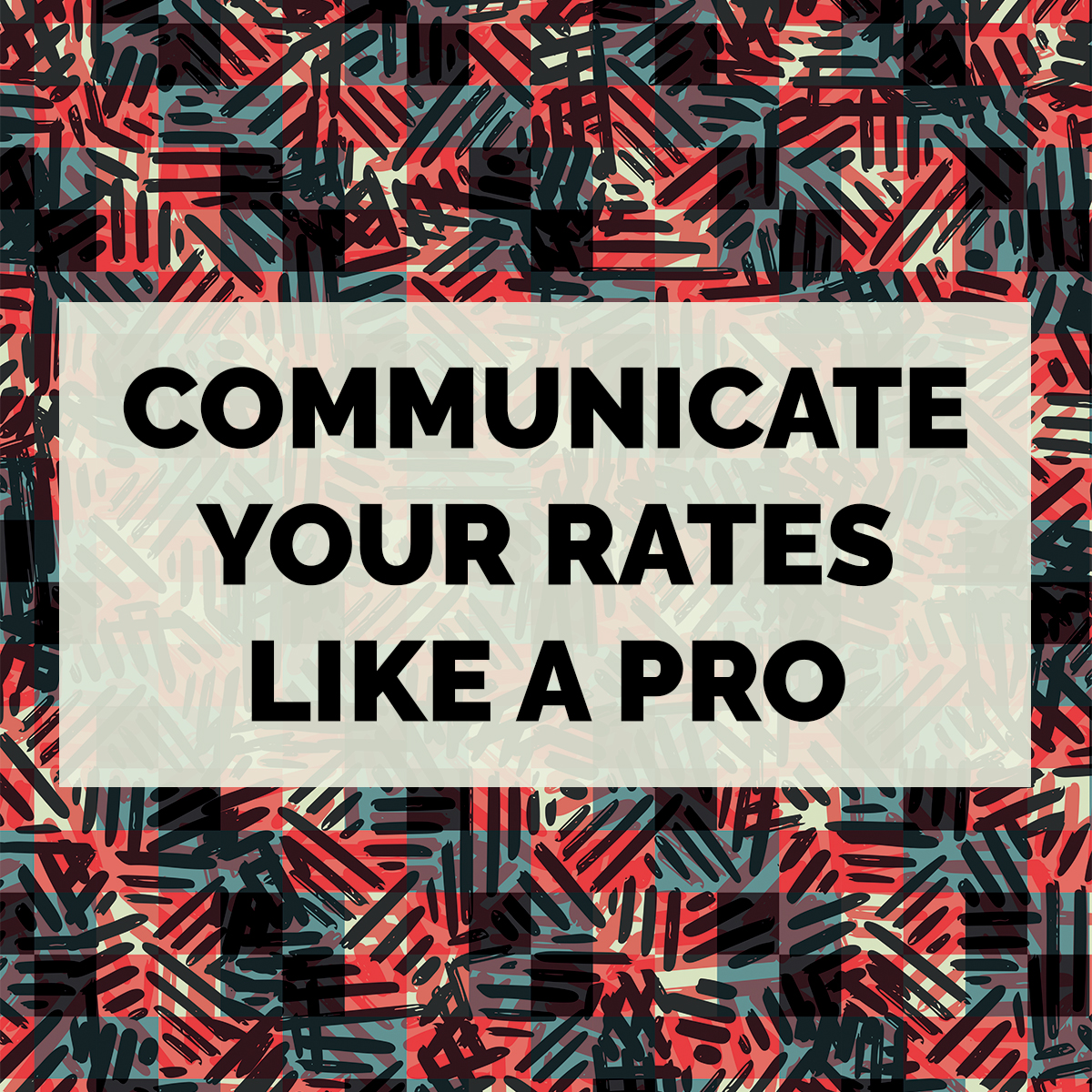 It's important to spend time developing a pricing structure you feel comfortable with – one you can stand behind even when clients question your rates. Check out this post for tips to get you started (includes a free downloadable rate sheet template!)

I have done a little research and compiled my favorite resources into this popular blog post. Such as this book from the Graphic Artists Guild (this is an affiliate link). This blog post is for those of you who are interested in licensing your textile and surface pattern designs. Even if you do not plan on licensing your artwork, I recommend getting familiar with the process!
Sometimes it is difficult to know how you want to grow your business. You know that you want to be out in the market, selling your pattern designs and earning a living, but what is the best direction for you to take?  Learn how to sell your designs in this post.

Do you think you're ready to start your own textile or surface pattern design business?  Or, is this something you are interested in pursuing?  Here are a few ways to help prepare you for the big day and take away some of the uncertainty.
Running a "professional business" can mean many things to different people, but in my experience a successful businesses has: focus, authenticity, consistency, and an understanding of how to successfully communicate with clients. Learn more about how to become a textile designer in this post.
Save
Save