Véronique Jacquart is a wonderful artist and I was immediately drawn to her collection of watercolor patterns. The watercolor florals are breathtaking and uplifting, which we could all use more of right now! It was fantastic to learn a bit more about her work.
When it comes to Véronique's background, she shared this information with us: "I went to Ecole des Beaux Arts en France, where I was rather bored. After a few years I quickly became the DA of a company that made household linen. I became a freelance designer in 2007, and since this job allows me to work while traveling, I now spend my time between France and Miami. My clients are mainly in the decoration industry."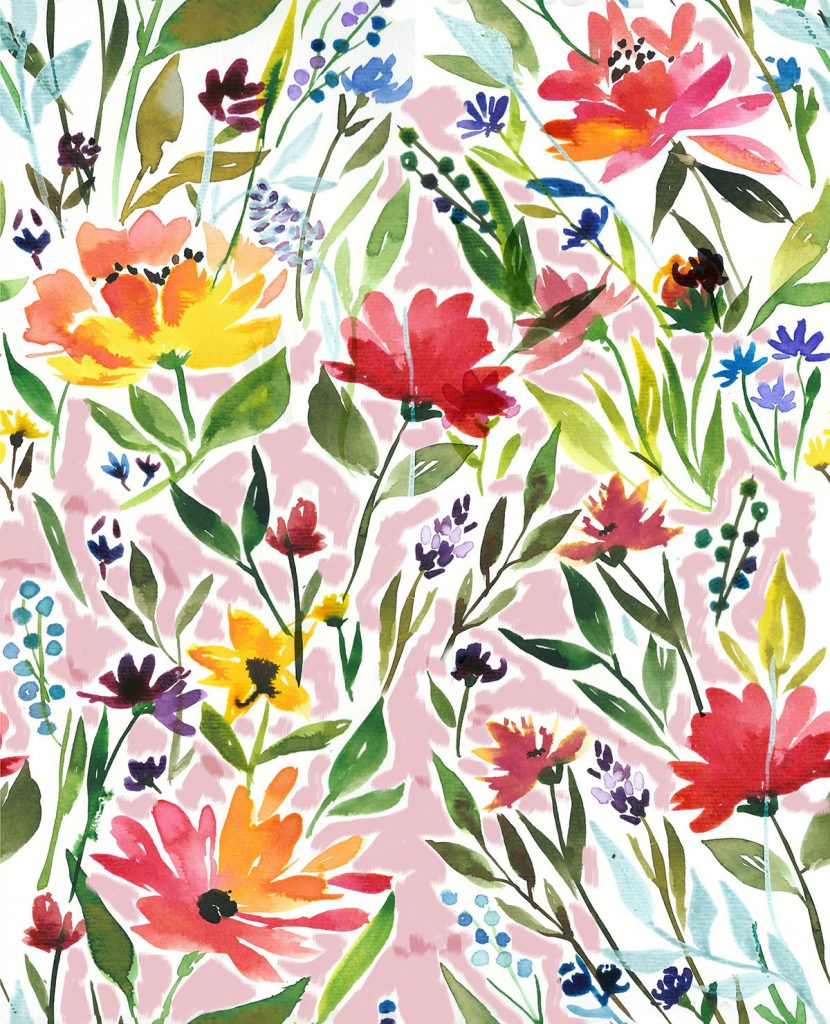 With Véronique's experiences, we wanted to learn more about what she's up to at this time. She said, "After years of creating digital patterns, I really wanted to get back into handmade watercolor so that has been a focus. I have also developed another activity—portrait drawing. I draw pastel portraits from photos, and I sell them in pop up stores (Le Bon Marché – Paris) or on my website. I also work for luxury brands such as Christian Dior and Louis Vuitton, visiting their shops and drawing for their clients."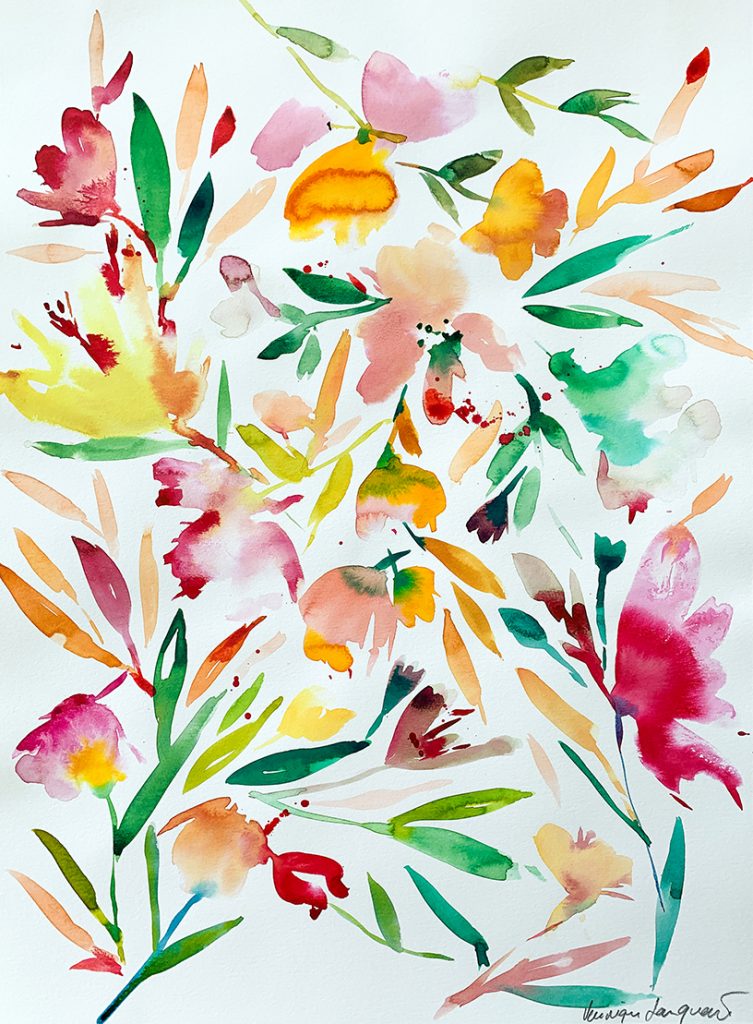 We were curious to learn a bit more about the collection of watercolor patterns that Véronique shared with us. She told us, "These boards are inspired by the lush vegetation and the colors of Miami. They are less constructed than digital patterns."
Enjoy viewing Véronique's work on her website. Want to create your own watercolor stripes? Explore this Pattern Observer video.