When I look at Clare Martin's hand-drawn floral patterns, I gain an immediate appreciation for the layering and line work of her patterns. They are lovely! It was fantastic to learn a bit more about this dynamic artist.
When did you start creating your hand-drawn floral patterns?
In school I studied Fashion Design and Apparel Manufacturing. After I left, this is where I learned how to sew like a couturier! I worked in the industry for a few years but longed to travel overseas. After living in the UK and Spain for several years and studying art at Chelsea Art College in London for a year, I decided I wanted to be a graphic designer. So, returned to my home in Perth and studied Graphic Design and Illustration at Curtin University.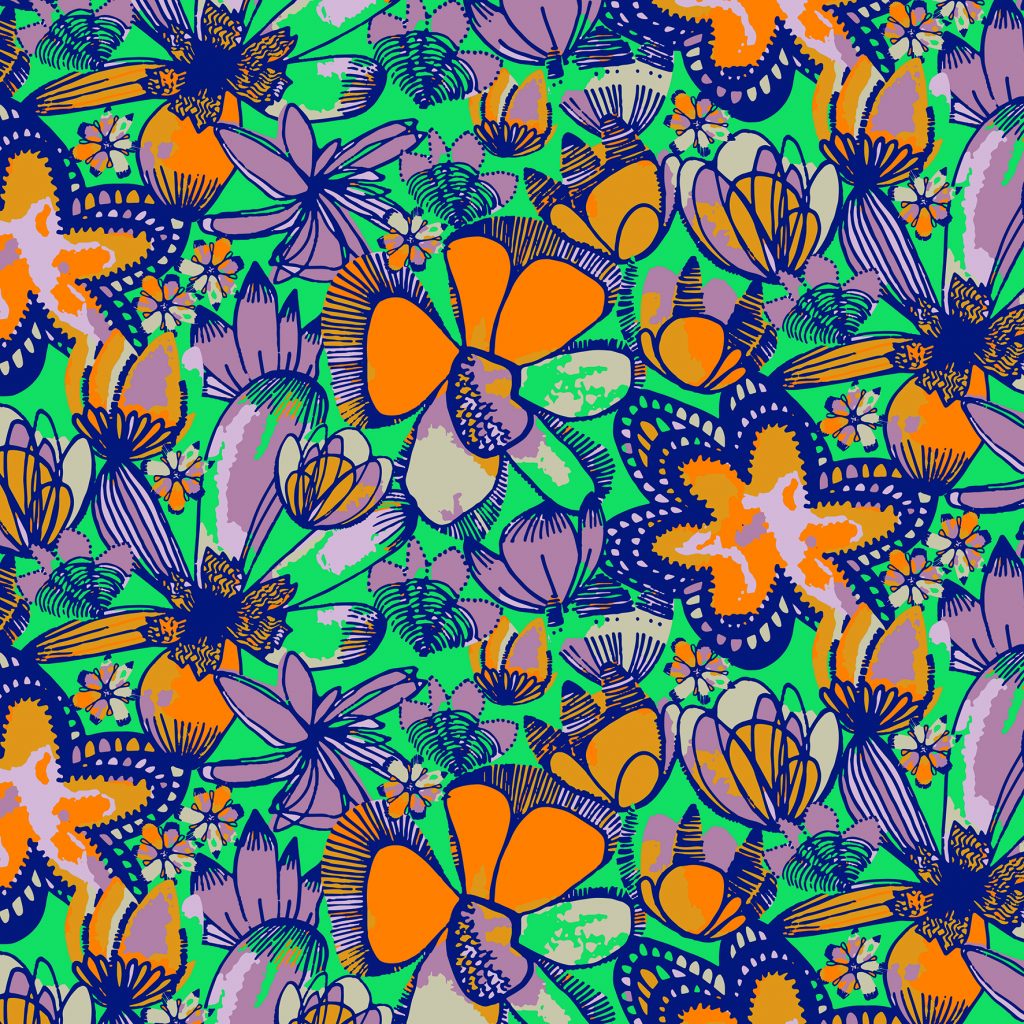 Even though I worked for 20+ years in the industry, it was never my passion, because I didn't get to draw and paint in my work. But then I discovered Surface Pattern Design, something I'd never heard of before, and it has ignited a spark in me. I have spent the last four years learning as much as possible about the industry and re-learning how to draw and paint again! I've completed a Diploma of Surface Pattern Design from ISCD in Sydney and three modules of the Make It in Design course.
What have you learned about this industry along the way?
When I first started drawing again, it was just sketching with a black pen in my sketchbook, which I would scan and take into Illustrator to turn into a pattern. Today, I also experiment with watercolor, ink, and even dip pens—which is my favorite at this moment.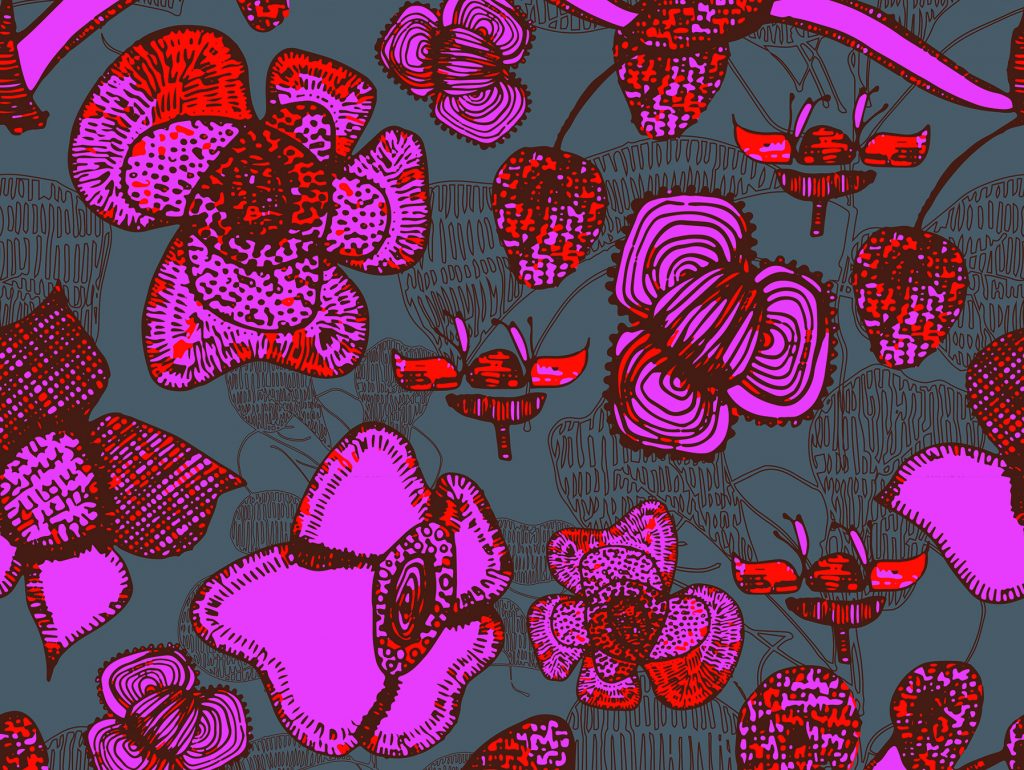 I start by painting simple shapes with watercolor or ink and drawing line detail on top with a marker or dip pen. Then I scan the artwork and either work with it in Illustrator or Photoshop. These designs are a mix of both the simple sketches and the painting techniques.
What aspirations do you have for the future?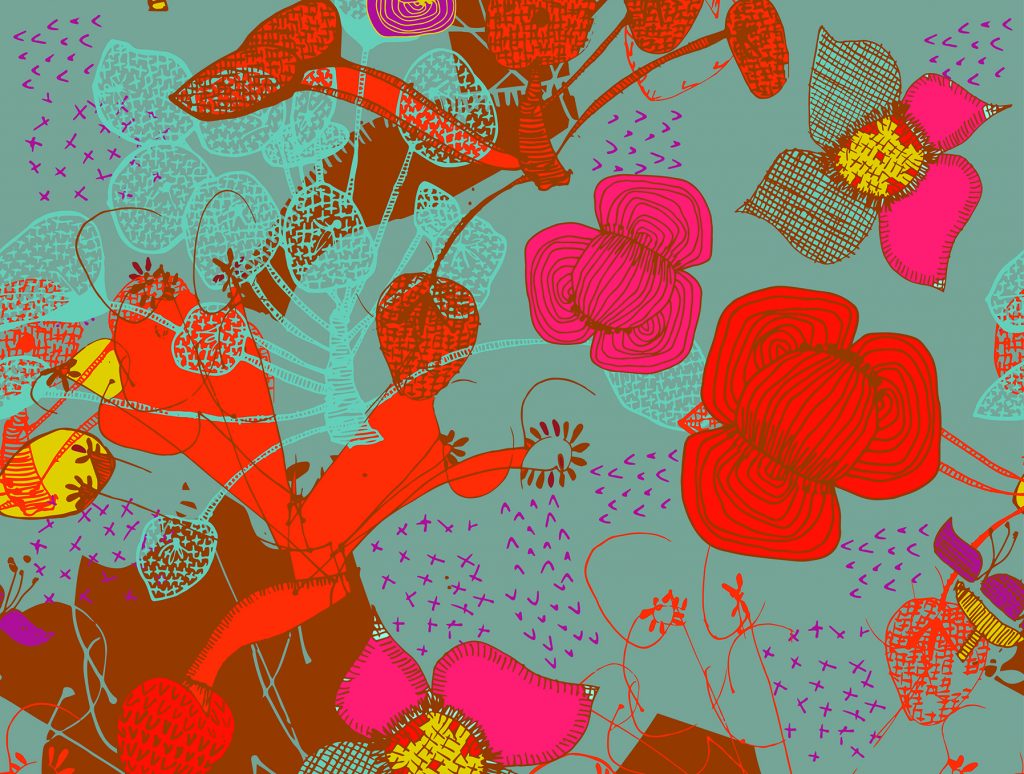 My dream is to get an agent, to license my patterns, and make a living from my art. I know this sounds cliché, but to see my designs out in the world on products, imagining people using and enjoying them, would make me so happy!
Thank you for offering us some insights into your process for creating hand-drawn floral patterns, Clare! You can view Clare Martin's work here.