Diana Rakhmanova describes herself as an "independent artist/pattern designer, passionate about prints, patterns, oriental ornaments, nature, and art history." We describe her vivid pattern designs as beautiful jewel-tone-colored palettes that are rich with fabulous details. Her work is one of a kind!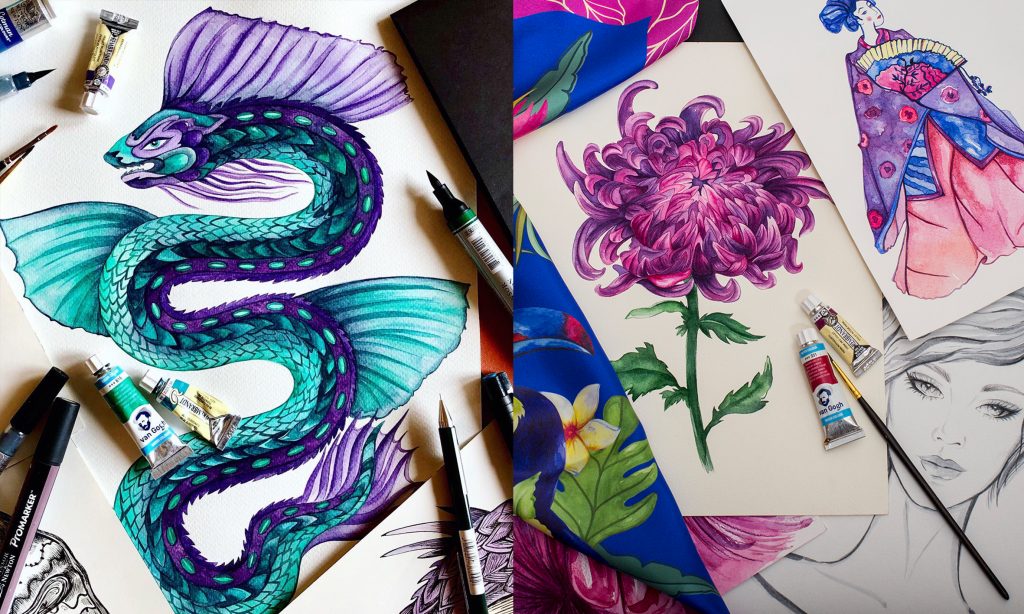 Baku, Azerbaijan, is where Diana was born and still resides. This fascinating multicultural city is a blend of Eastern and Western cultures, both of which are reflected in her artistic vision and creative work. A lifelong lover of drawing and painting, it was no surprise that she went to school at Azerbaijan College of Art and also Azerbaijan University of Languages. However, Diana chose the artistic path and freelance work after becoming a mother to her two beautiful children.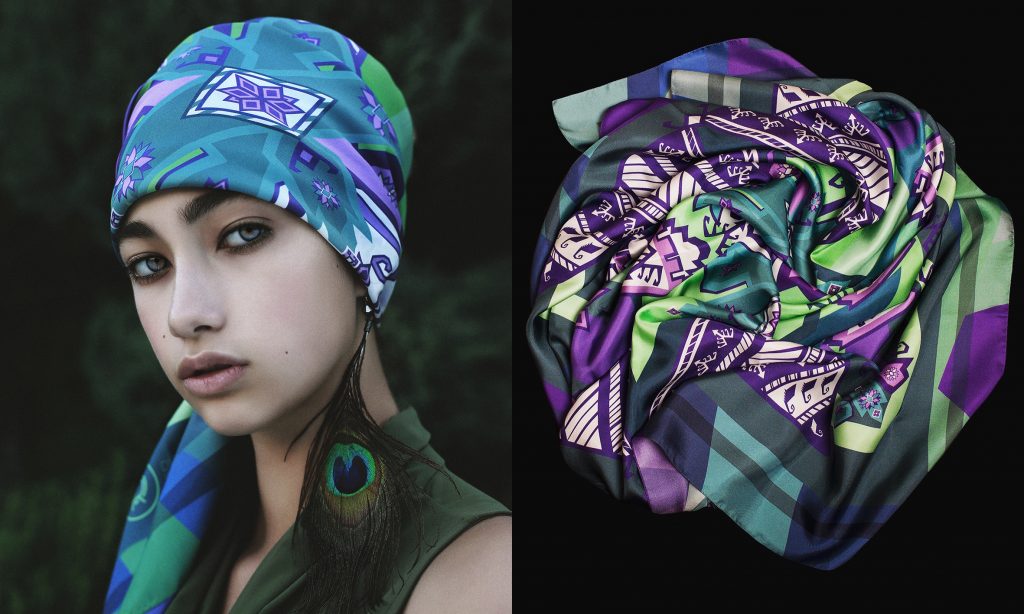 When Diana discusses her creative process, she emphasizes how she pays a lot of attention to ideas and the symbolic meaning of what she draws and paints, as well as the way she represents these ideas through her work. She always wants to do her best to balance image form and its spirit. This is expressed through the limited-edition silk scarves line she has created. Her gorgeous work is created with primarily traditional mediums such as watercolor, acrylics, ink, and art markers. She receives great inspiration from the beauty of nature, eastern and Azerbaijani ethnic art and craft, ornaments, mystical fairy tale creatures, and old oriental poetry.
Diana's work with us reveals examples of the various series of art and textile design she has been working on. Each vivid pattern design is distinct and beautiful, and you're sure to enjoy them! See more of Diana's work here.