Mon Lien Atelier came to fruition in 2022 with a niche product in mind, silk scarves. Mon Lien meaning "my bond," wants to represent an emotion to be worn through the lovely natural textile fiber of 100% silk twill. Céline Theis is the designer behind the brand, which operates in Milan, Italy. Céline was born in Belgium and studied art and design in France and Italy before landing in the fashion design industry. She collaborated with fashion house Etro and worked closely with Carla Sozzani at 10 Corso Como.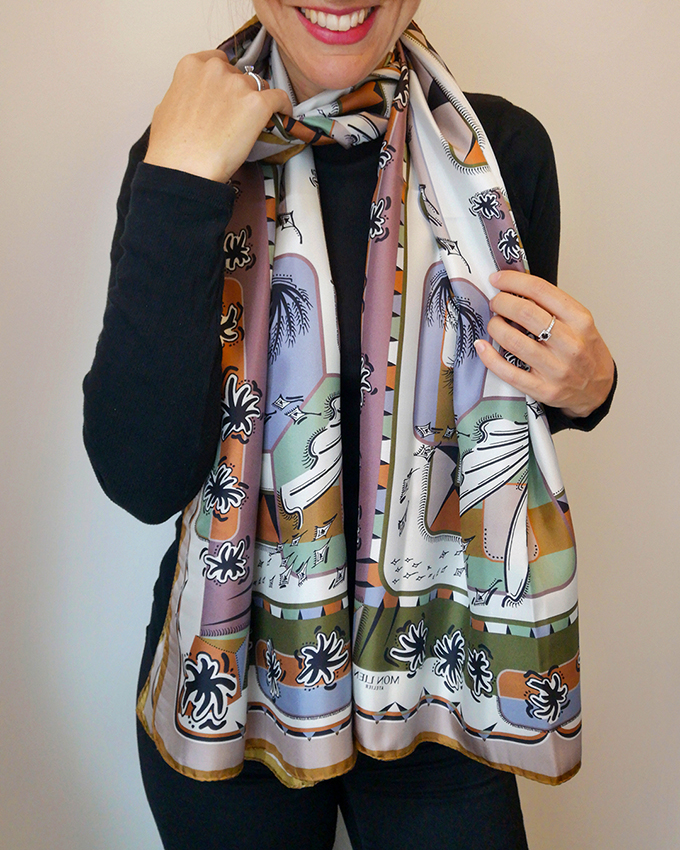 After several years working in the fashion industry and experiencing tons of fabrics, Céline discovered the remarkable allure of silk. She loves how it reflects light beautifully and absorbs dyes and colors incredibly well. As a precious and natural fiber, silk is durable, lightweight, and supple. It also provides excellent insulation, keeping one warm in the winter and cool in the summer, making it perfect to use in any season offering a durable and versatile accessory.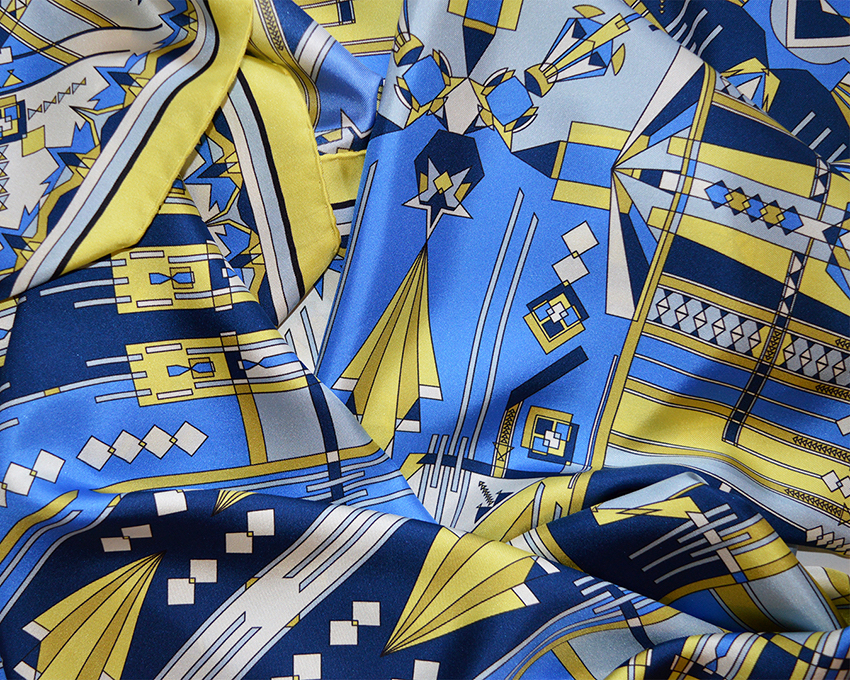 Céline spends a great deal of time and consideration with color selection and the printing process. She conducts numerous tests to find a chromatic harmony that resonates. Then the testing phase with the printer begins. It can be challenging to achieve the same color result on fabric that was achieved on a screen or paper drawing. Although there are tools like Pantone codes, calibration of the printer machinery and the fabric yield must be taken into consideration. She finds optimum results collaborating with highly skilled craftsmen that possess extensive experience working with silk. The scarves are printed and hemmed in Como , Italy where the best producers of the luxury fashion sector are found.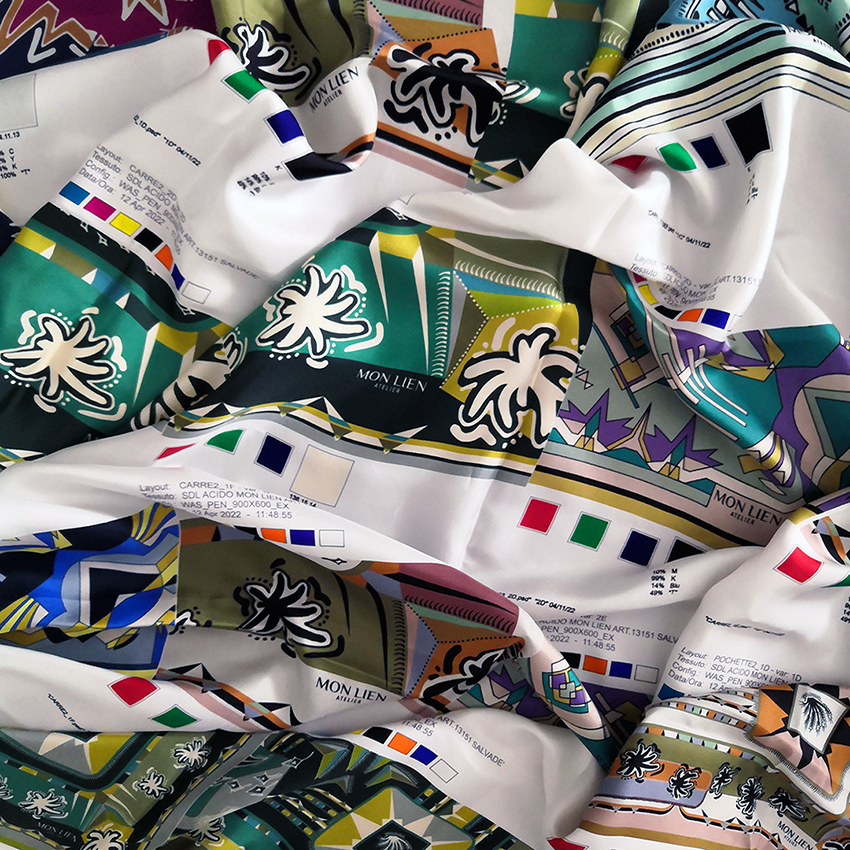 You can shop Mon Lien's products here! You will find square scarves, stoles, sashes, and pocket squares. Take a peek at the Instagram page here and give the new shop a friendly follow! Be on the look out for a new product launch of silk kimonos, which sound terrific!