Can you tell us about your current business and what types of projects you are currently working on?

Hi! I'm Julianne Haness of J Marie Creates Design Studio. I specialize in creating busy, maximalist and often complex seamless patterns for use on clothing and fabric, though I'll admit my favorite product to design for is wallpaper. I use both Procreate and Adobe Illustrator to complete my designs. I've found success in both POD sites (specifically Spoonflower) and licensing my artwork. I have both flat rate projects I've worked on in the past year as well as royalty deals. A royalty deal is one where the company pays you to use your design on a monthly, quarterly or, in rare cases, yearly basis. If you can snag yourself some royalty licensing deals, that's where you'll find the most success!
Julianne will be our Guest Expert in The Textile Design Lab May 22nd at 1pm EDT where she will walk us through her process of using Procreate to construct her repeating patterns. You can watch a video at the end of the interview to see her put a Procreate drawing into a repeat, join us for her presentation to find out tips on how to do this.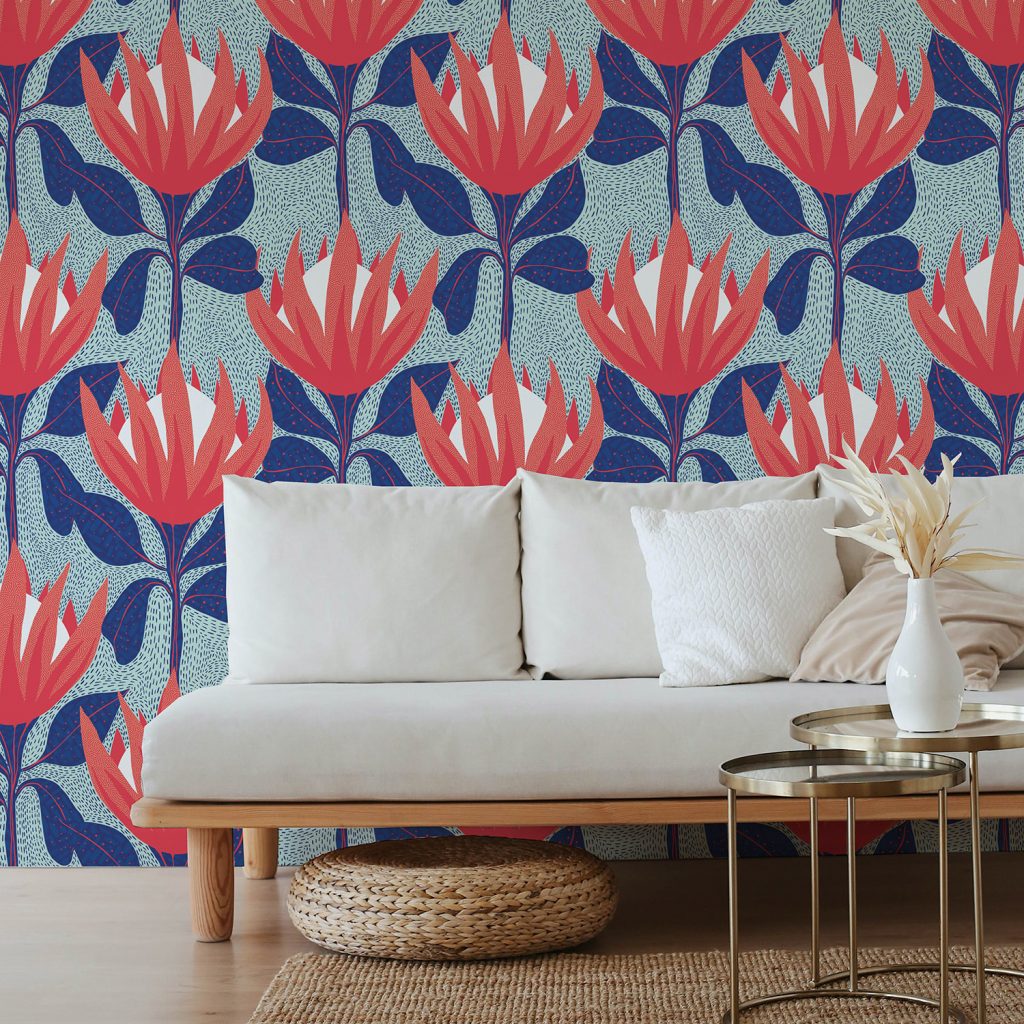 What is inspiring you lately? (this could be anything from music, to books, websites, people, etc.)

I find much of my designs would work best as wallpaper, so lately I have been following interior designers and interior design magazines on Instagram for inspiration. Often I will find a picture of an impeccably designed room and try to design something that would work as a wallpaper in that space. It's quite the challenge!

What advice have you received in your career that has stayed with you or influenced you? Do you have any words of advice for designers who are just starting out?

This is something I figured out for myself and have been telling other artists relentlessly for years. Figure out your best creative hour. What time of day are you most creative? When do the ideas just flow? Make sure you do what you can to be creative during that hour every single day. Of course you're going to feel in a slump if you sit down to design when you're tired, or have other obligations. For me, first thing in the morning is my time to shine. So I make sure every morning I'm at my desk–Apple Pencil in hand– ready to create.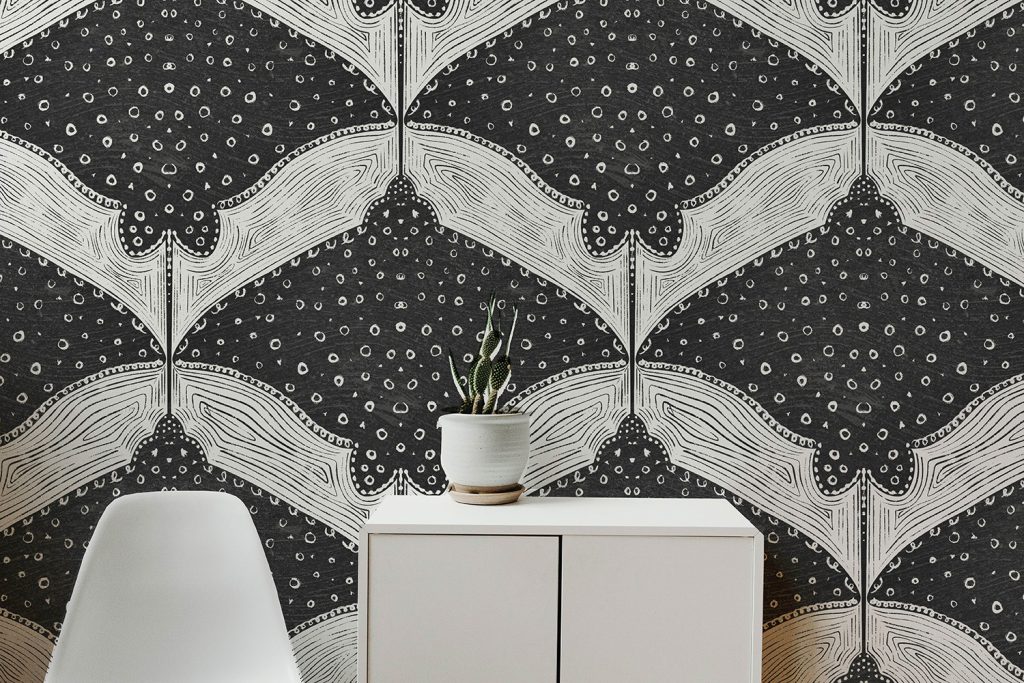 What does a typical work day look like for you? Where are you investing your time, what are some of the challenges, and what do you enjoy most about your work?

I have 3 kids so much of my day is loaded with kid activities, Girl Scout events, park play dates, and just being a full time mom. My youngest was born in August of last year, so life as a designer often comes second to the life with a baby. In order to continue my obsession with pattern design, you'll regularly find me up before the sun rises with an extra large cup of coffee and my iPad. I often find that designing in the afternoon and evenings is impossible, but as long as I get some design time in first thing in the morning then I feel accomplished– like I've made progress that day– and just that feeling of accomplishment is enough to get me up before the sunrise again the next day. I think that's what I enjoy the most about creating art. I take an idea from my head and put it into existence and out into the world. And then when I'm done with that project, I experience the achievement of doing something so many people are afraid to do.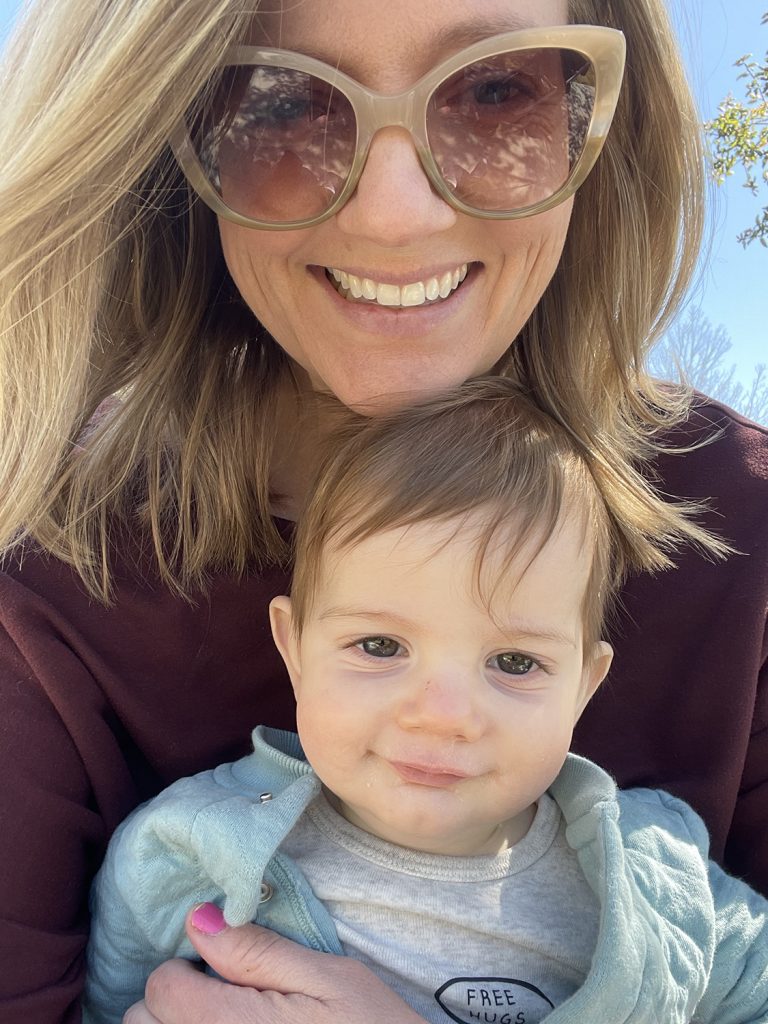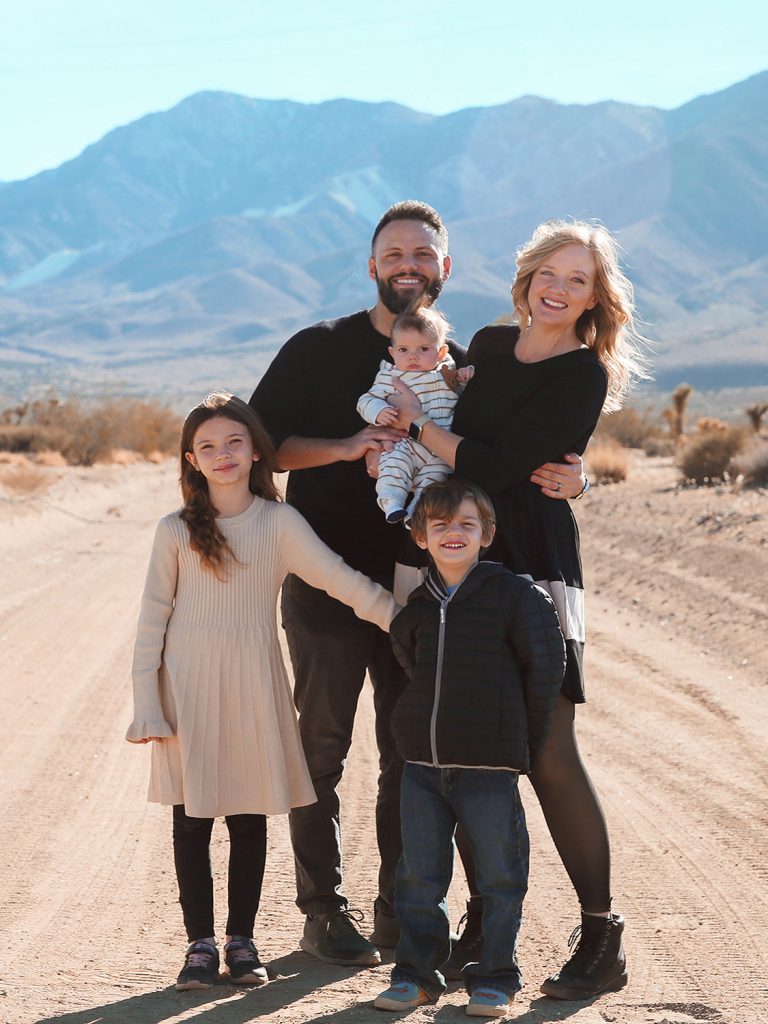 Tell us about some of your collaborations with clients like Waste Management & Town Shirt. Sustainability is such an important value in my life. Before my art career, I made a living as a recycling community outreach specialist– so yeah that was probably me talking about trash at your kid's school assemblies! I strive to find clients that have a similar mindset and luckily I've found several including Townshirt, Geometry House, and Waste Management. I connected with Townshirt initially through Upwork and have been working with them for 2 years. Townshirt creates sustainably made hiking shirts with flora and fauna for specific hiking trails. Similarly, I've been working with Geometry House for 2 years after they approached me via Instagram! Their products include sustainable kitchen towels and home items made from recycled plastic. (Also big score that they're produced right here in Southern California– my home base!)
Lastly, Waste Management is a special circumstance because they're the company I worked for prior to my art life. Last year, my former boss reached out to me with a concept for an Organic Waste Recycling design. The design is so fresh and cute! It was printed on kitchen towels and reusable bags that WM gave away at local sustainable events to help raise awareness about the new law requiring Organic Recycling at your home.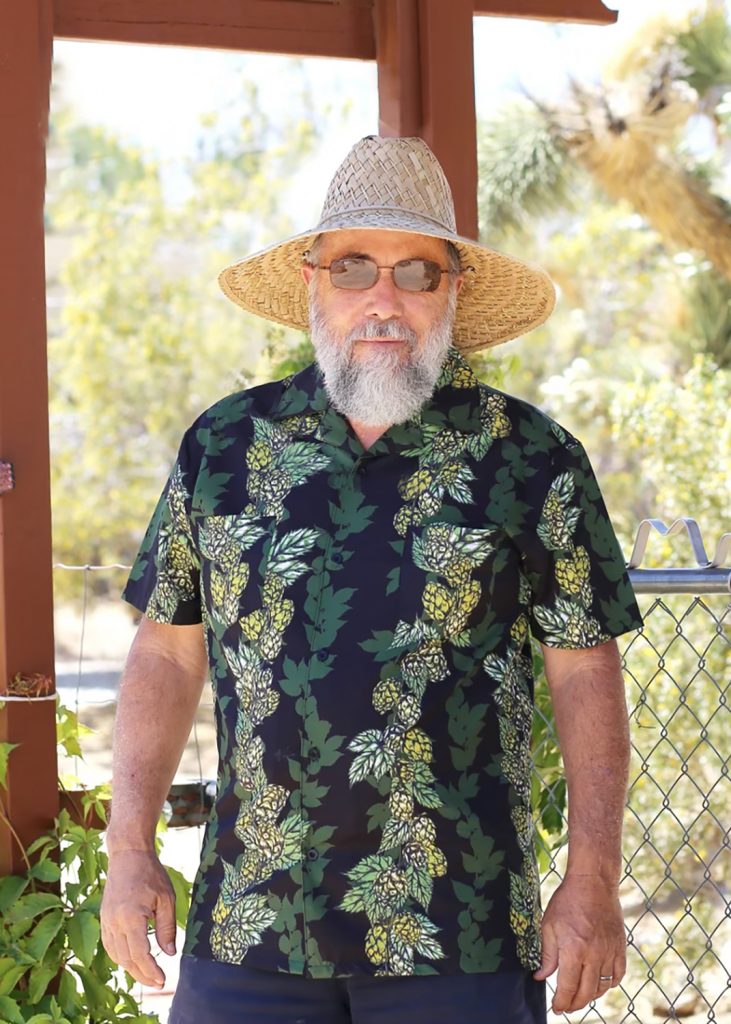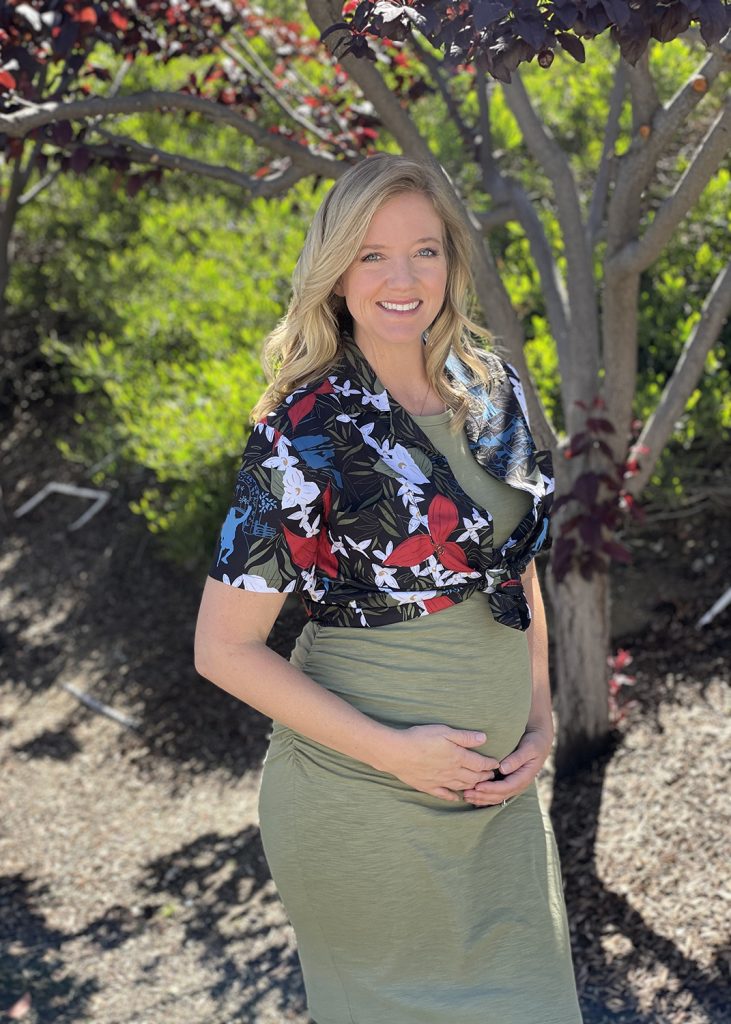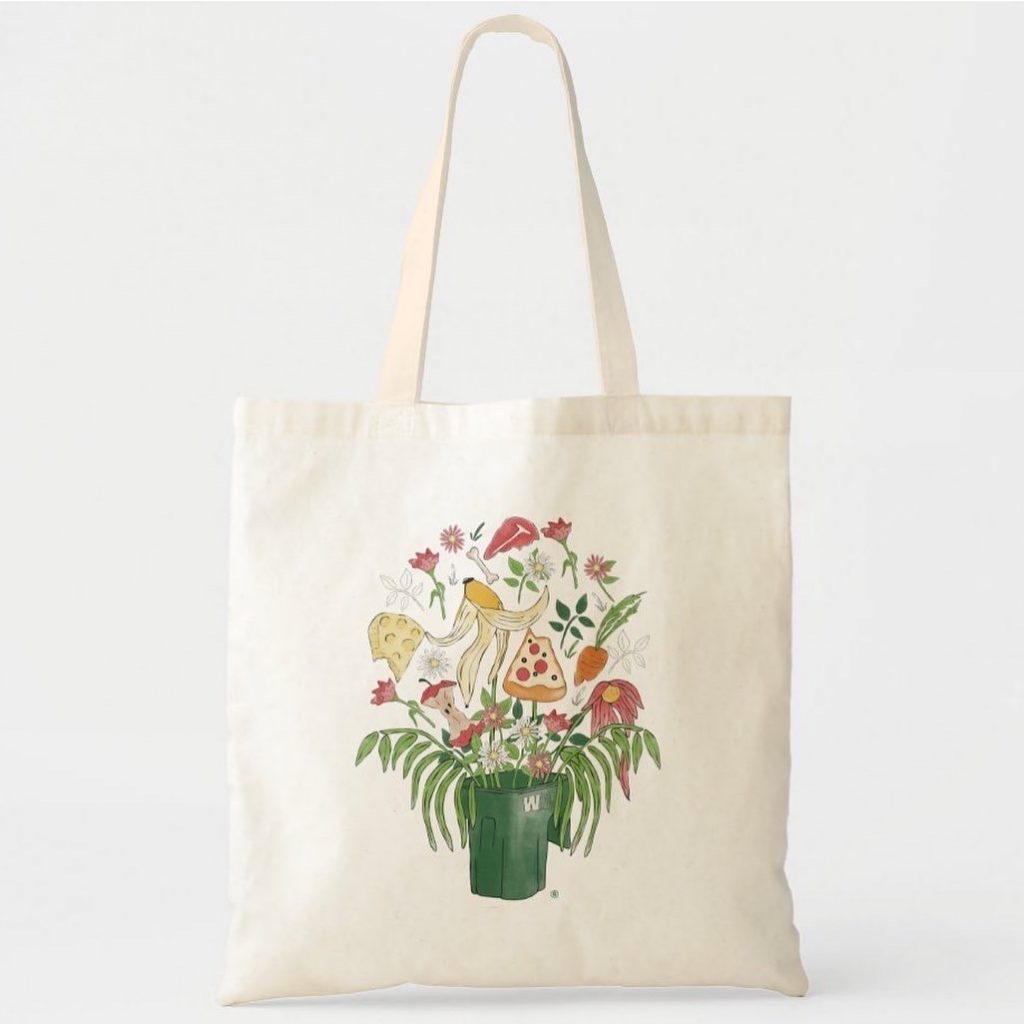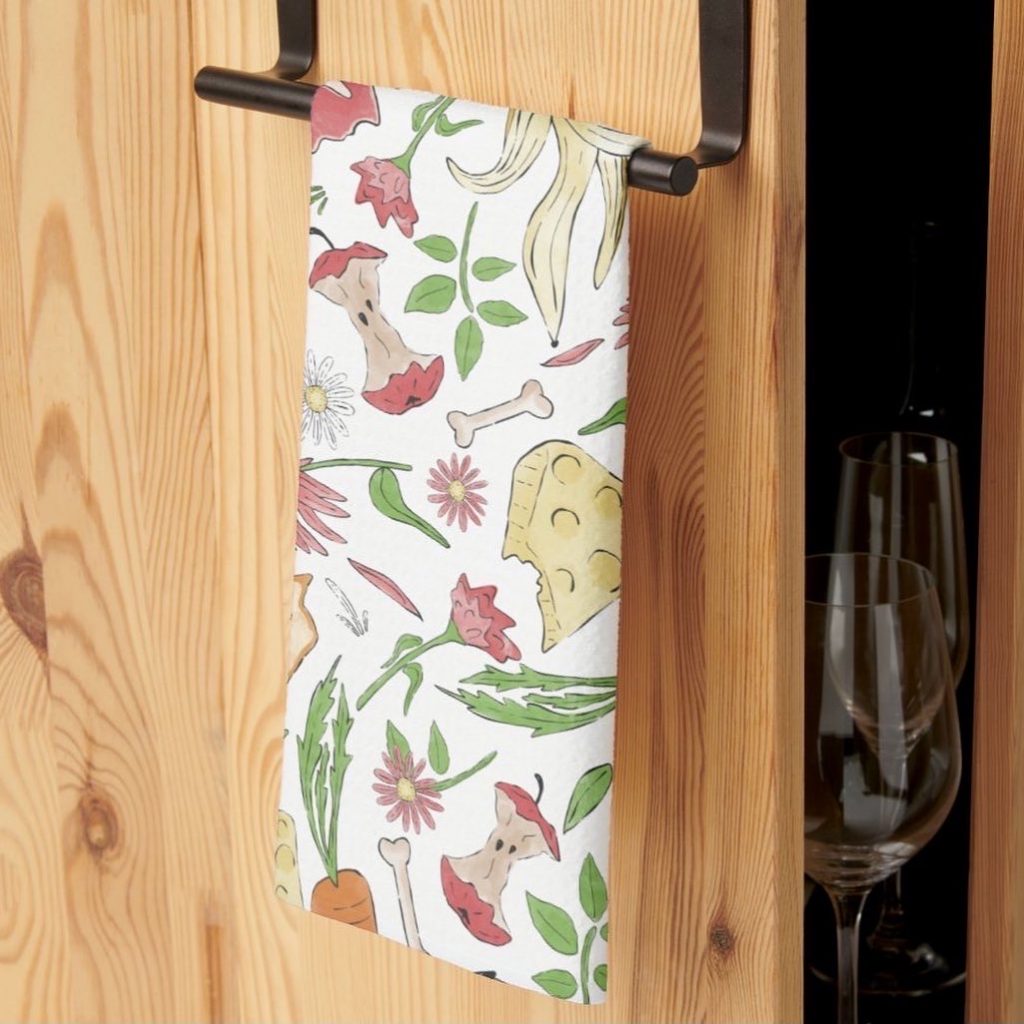 You enjoy participating in the monthly Spoonflower challenges, what have you learned from these challenges?
I love a good prompt. This may stem from my love of school, but if someone could just tell me what to create then I'm happy. When I opened my Spoonflower shop in 2020, I immediately fell in love with their weekly design challenges because they were basically giving me homework. The challenges are great for getting eyes on your shop, which is 100% of the battle in finding success on POD sites. Through these challenges, though, I've learned that success in a challenge doesn't necessarily mean that design will be a bestseller. Some of my best placing designs have found little success in sales, while my best selling design was never even entered in a challenge! Those who vote in the competitions are typically other designers and they tend to vote for what's trending in the artist world, not what's trending in the home decor and fabric worlds. I try not to feel discouraged when a design I'm proud of doesn't place well in the design challenge. It may still find success in the sales!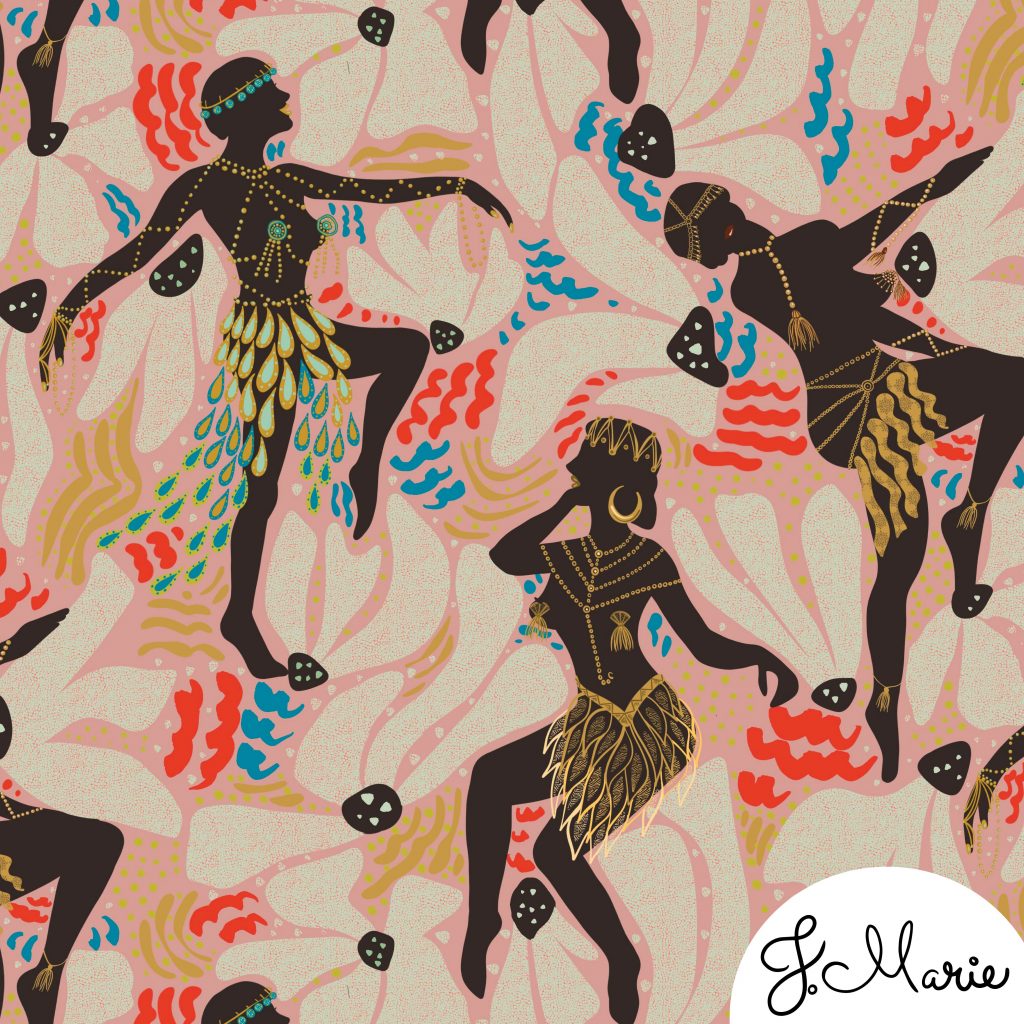 How did you learn to use Procreate and what will you be showing members of The Textile Design community on May 22nd at 1pm EDT?
Deep into quarantine in 2020, my husband suggested I subscribe to Skillshare to explore artistic outlets. He thought I'd gravitate toward traditional Graphic Design projects, but I found the endless talk about typeface pretty boring. Then I found a video on Surface Pattern Design and was instantly hooked. I devoured all the instructional videos I could find on Skillshare on the topic. I then embarked on a project where I would create a seamless pattern in Procreate everyday for 100 days. (Evidence of this is still posted on my instagram… which is both humbling and encouraging at the same time!) I've been learning, growing, and failing as a Procreate artist almost daily through experimentation and trial and error.

One of the design techniques I've developed over my experimentation is a detailed continuous design that repeats seamlessly. As you may have noticed, most basic patterns are made of individual motifs that are then scattered or arranged across the composition. But in a continuous, drawn pattern, nothing is repeated except for the entire piece. For my presentation, I'll be outlining my process for creating a continuous design excessively in Procreate and this will be happening in the Textile Design Lab on May 22nd at 1pm EDT, hope you can join me there!
Find Julianne's website here and follow her Instagram here!