Australian designer Sandi Maxwell has been a member of the Textile Design Lab for several years and we are so excited to invite her as our October guest expert to teach members how to create simple, effective mockups. We would love to see you there for her live presentation October 19th at am EDT!
Welcome Sandi! How did you discover the world of Surface Design?
I had done fabric dyeing and hand screen printing years ago, as well as appliqué, transfer printing and more. I then owned a natural fabric wholesale business, specializing in Hemp and Hemp blend fabrics, which I sold after 17 years. I wanted to keep working with fabric and revitalize my art, so I went looking for options and discovered Surface Pattern Design!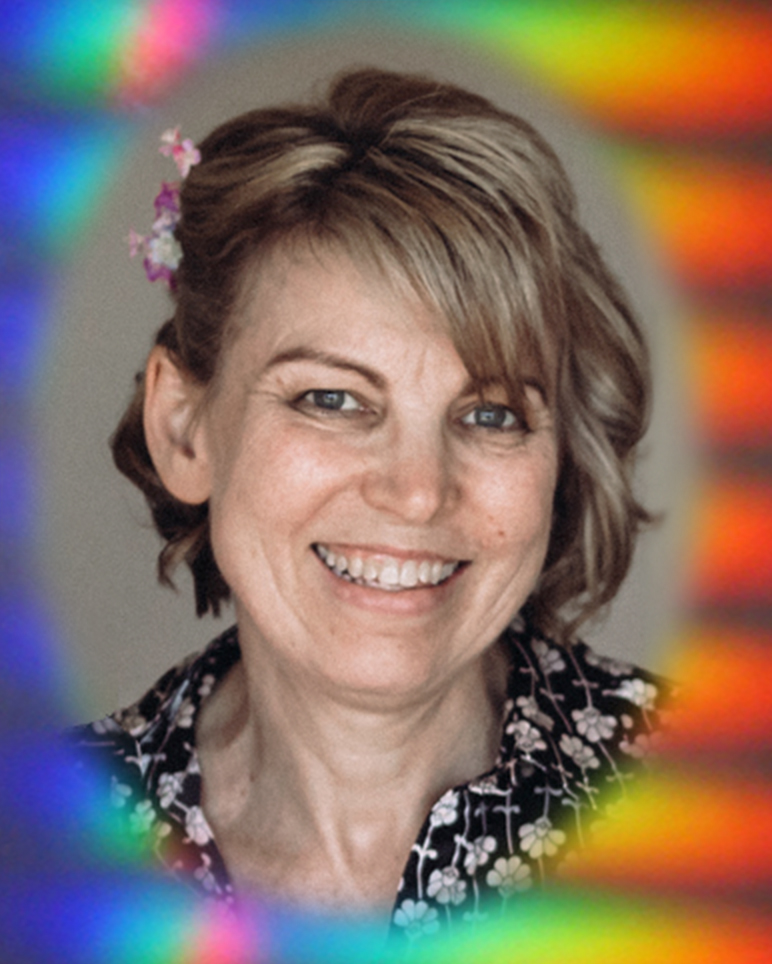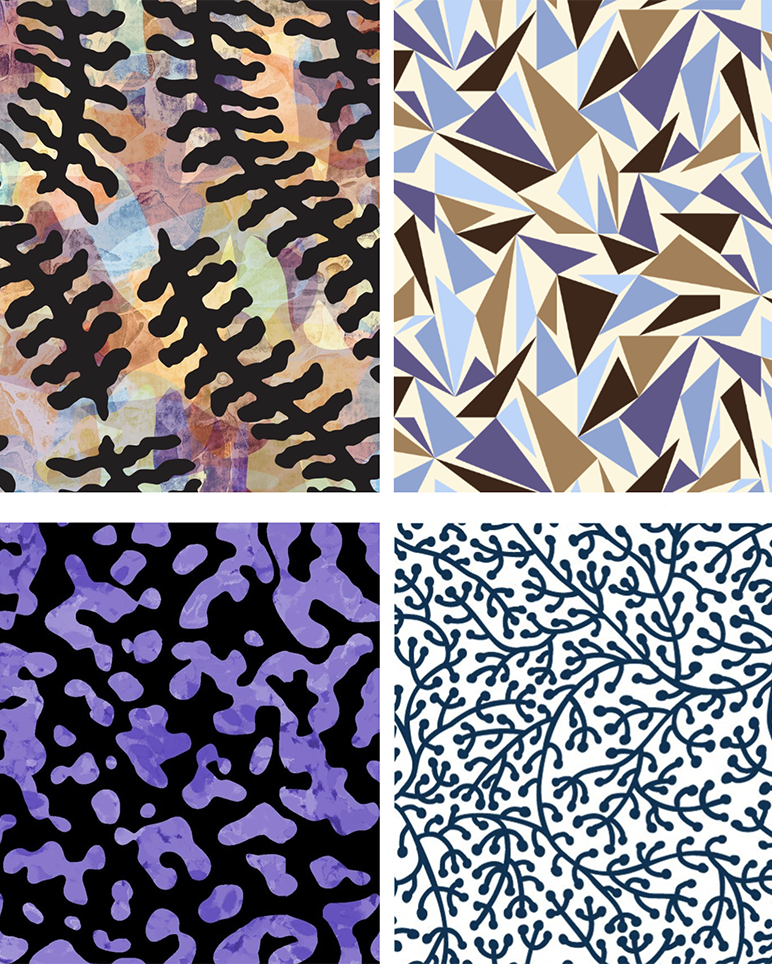 How does living in Perth, Australia influence your life and work?
I have lived in Western Australia all of my life. My ancestors were some of the early settlers -almost 200 years ago. I live in Perth, which is officially the sunniest capital city in the world, with an average 8.8 hours of sunshine a day. It is a very beautiful place, with many unique plants and animals as well – great for design inspiration. I think the amount of sunny days and blue skies influence my design – I often go for a more bright and upbeat feel.
Perth is isolated, being 2700 km (approx 1700 miles) from the nearest city, but with the internet connecting the world, I have been able to work with designers, studios and clients all across the world.

Tell us a bit about your design process. What media/design tools do you like to use?
SO many. Fabric, and all the ways of printing, dyeing, painting, & sewing it, does predominate, but I also paint watercolors and do photography. I love textures and have many on file that I have made with gouache or acrylic with a big range of found objects, such as foam packaging, garden hose fittings, old wallpaper and more. I enjoy monoprints of leaves and other organic items, vegetable prints, & splatter painting. I can't help but experiment, constantly trying out new mediums or tools – it comes from having a constantly curious mind.
What does a typical work day look like for you? Where are you investing your time?
Probably like many other designers – I start by listing the tasks for the day, ordering by priority, and then getting absorbed in the design process and wondering how time can just disappear! I do continually re-evaluate and try and work out whether what I'm trying to do is what I most want to achieve. Keeping social media up to date may mean I'm not getting to start new designs. Answering all my emails before other things can mean I don't get to work on my long-term projects. Trying to work on my business has prevented me from working in my business, so, much more lately, I'm deciding to 'Do Art' because that is what brings me joy.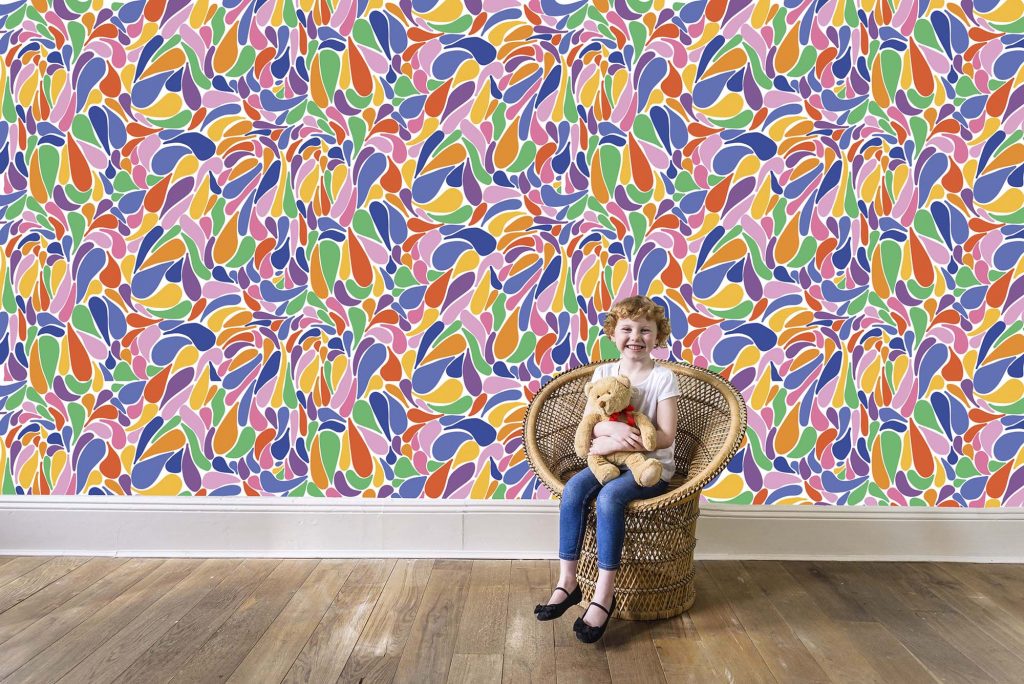 How did you learn to make mockups?
Like many things, it started with a need. I wanted mockups, of the type of items that suited my patterns, but I didn't want to pay for them. I connected with another designer through the Textile Design Lab, who lives in Germany. ( A terrific place the TDL!) We decided to work together to better our skills for mockups. We both did research and tried things out, and sent each other a video of how we did it. That was a great start.
From there I did some Skillshare courses and kept a lookout for more image sites where you can get royalty free images. I took apart mockups purchased, or free,and worked out which bits were essential, and emulated ones that were structured well. I did lots of practice, and prepared images for my social media or clients to round out my skills.
A great bonus for those in the Textile Design Lab doing my training is, you get an extensive list of sites where you can also access the images you want – for free!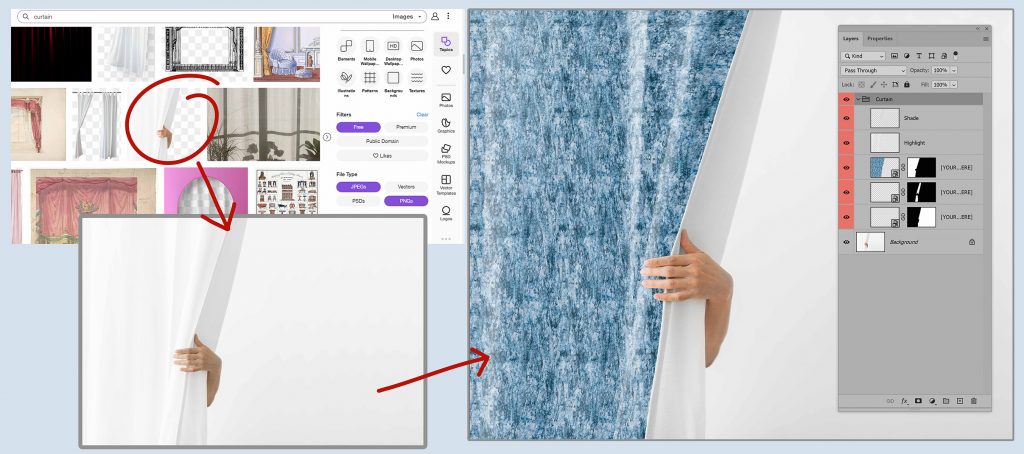 What would you consider to be your proudest moment or greatest success in your business so far?
I think when I realised that all my learning and experiences with design meant I had something I could share with other designers. That I could now help them along their journeys. It was a realisation that was very encouraging and even exciting. I could use my know-how to help others enjoy what I enjoy.
What are your goals for the future?
I am currently reshaping my design career, to focus more on 'Doing Art' and seeing new ways to be able to share both my art and skills I have with others. I hope to do more mentoring and training as well as just immersing myself in the moment – enjoying Art and seeing where it goes.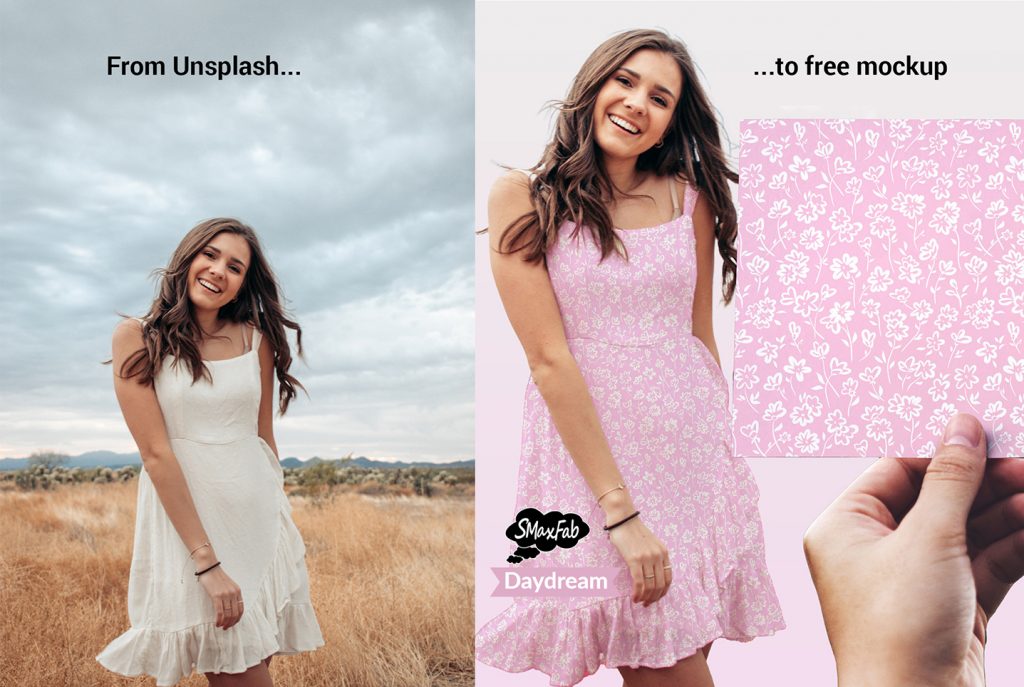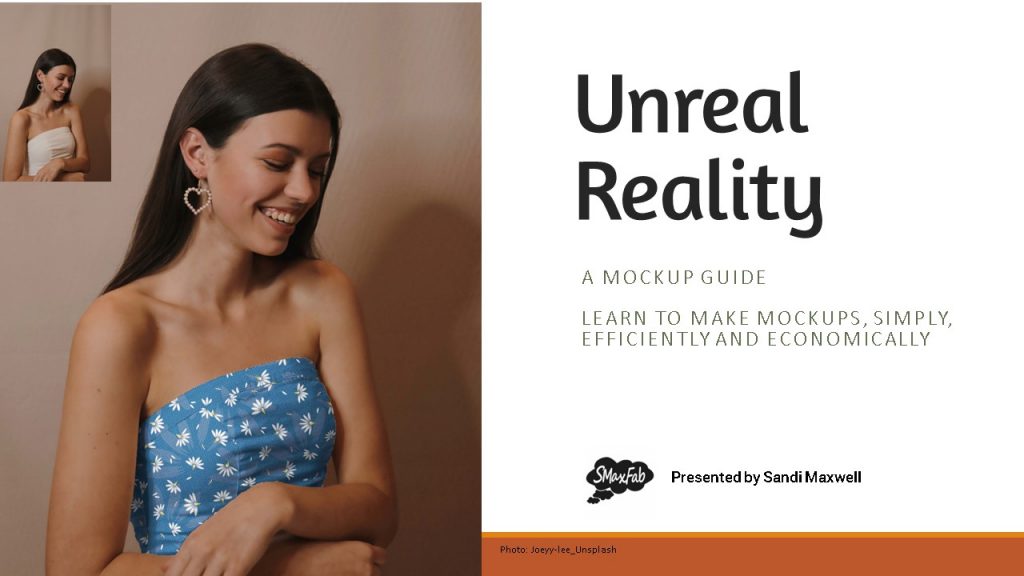 Can you give us a quick preview into the training you will be offering to our Textile Design Lab members? What can people expect to learn?
Sure! One of the best bits is that I have prepared detailed notes, so that if I don't demonstrate every little bit, or you don't understand my Australian accent, you will have a complete resource to refer back to. It also means you don't have to be busy taking notes while you watch.

The training has 2 parts, Basic and Advanced. Doing the Basic will give you all the skills you need to do great mockups – at no cost. The Advanced will take those skills and develop them, as well as add on some more tricky things, like using colored items to make the mockup or fitting your design to a curved shape.
Find Out More about Sandi Maxwell here on her website and follow along on her Instagram for the most current updates on her classes and design portfolio.