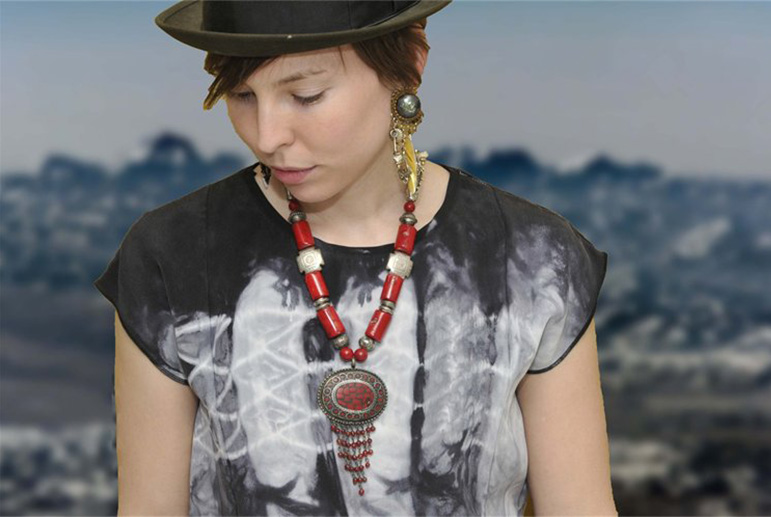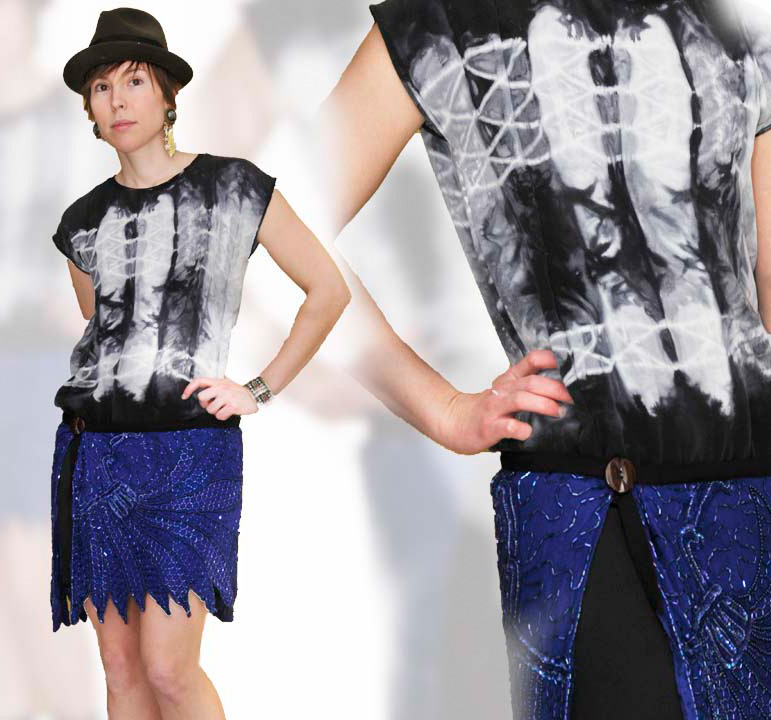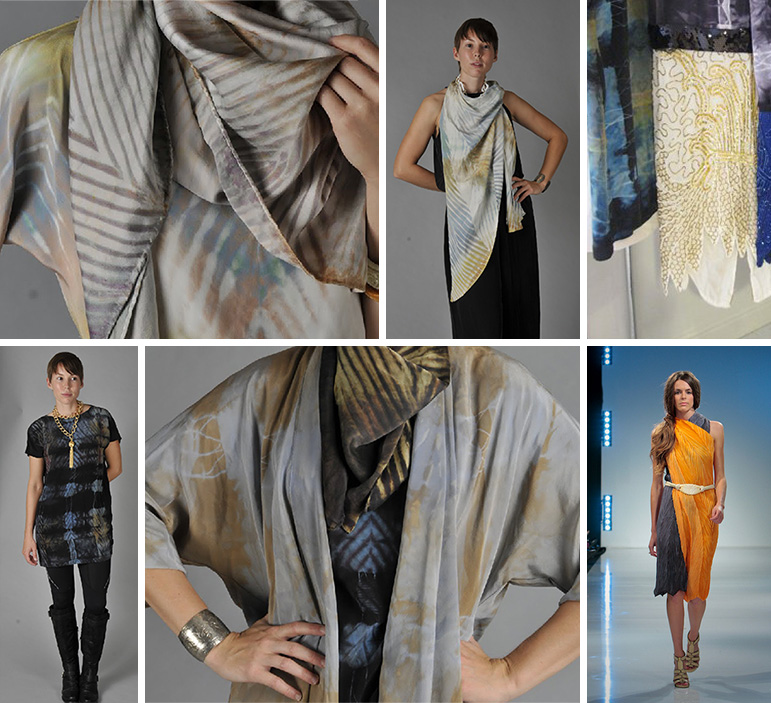 These amazing pieces are from Katie Kantley, a St.Louis based textile artist and designer. She hand-dyes silks using the traditional shibori process and then creates these magnificent dresses, scarves, and jackets. The Textures!!!! the colors!!!! Love!
Katie, who started sewing at age six, discovered her love of textiles while attending Stephens College. After graduating she decided to open a boutique in New Haven, MO where she sells her work, as well as vintage pieces and jewelry from around the world. She also teaches weekly shibori and marbling classes in her store. Katie seems to do it all!
I am totally in love with her shibori dresses, especially the direction she is going with the vintage sequin piecing. If you are lucky enough to live in the area stop by her store, otherwise you can visit her website for more information. Also…….she has lots of events and classes this spring so be sure to check out her event calender. Katie is definitely a textile artist and I can't wait to see more from her in the future!