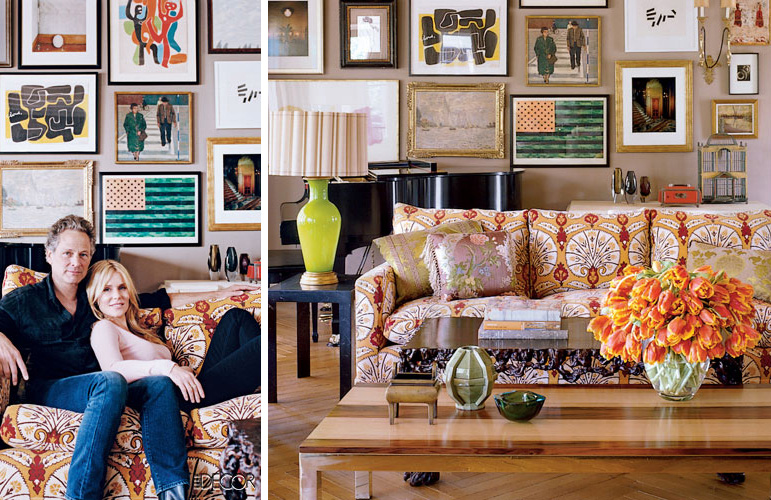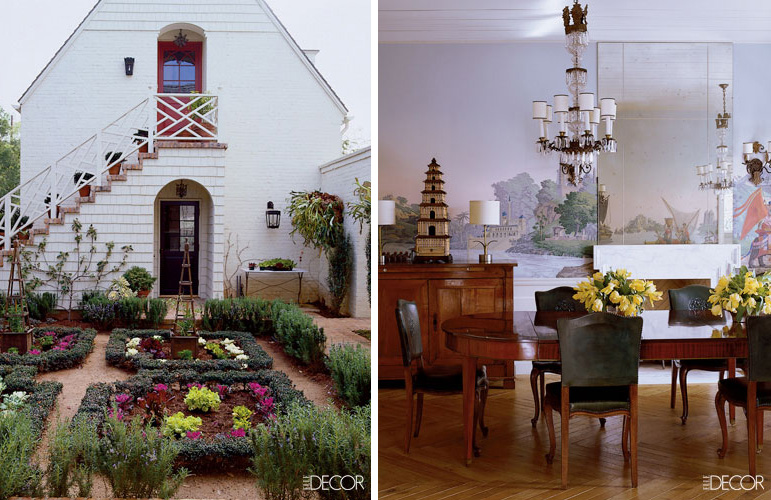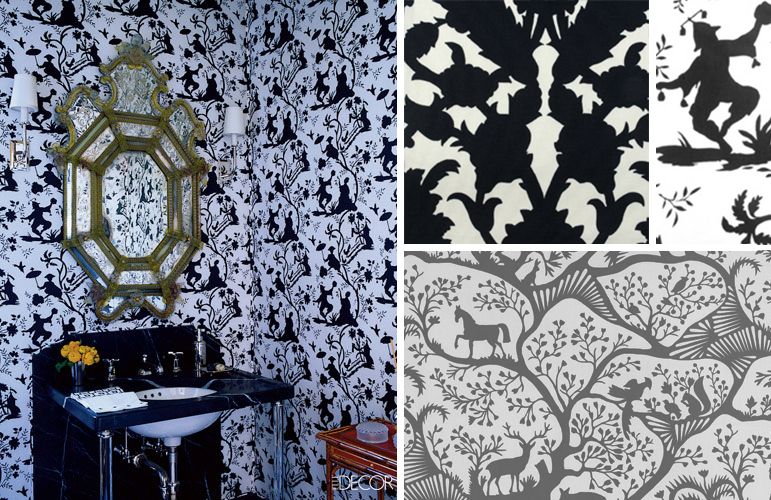 *Photographer: Simon Upton
Lindsey Buckingham, from Fleetwood Mac, and his wife shared their home with Elle Decor a few years ago. A few things that I love:
1. The custom-made sofa upholstered in a Brunschwig & Fils fabric
2. The living room wall filled with artwork and prints of various colors and sizes
3. The beautifully organized vegetable garden
4. The Duralee fabric covered bathroom walls. Duralee has an endless selection of amazing fabrics, so I pulled a few more that I like, which can be found here.