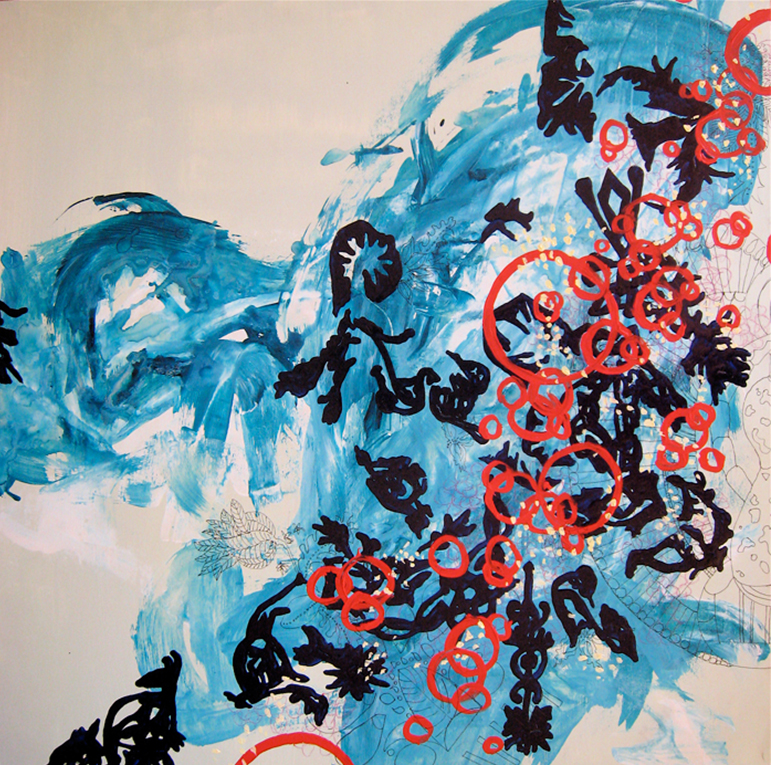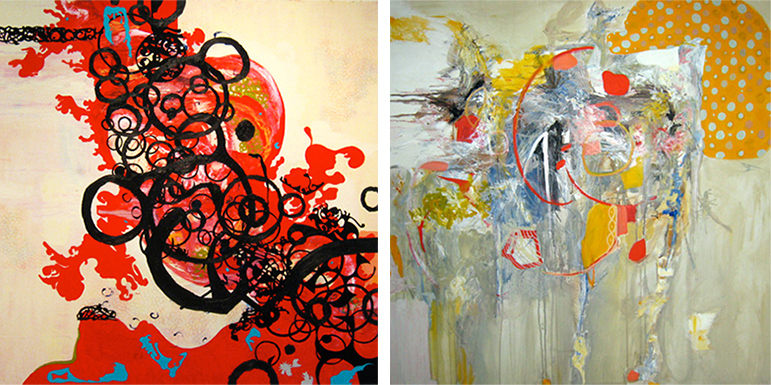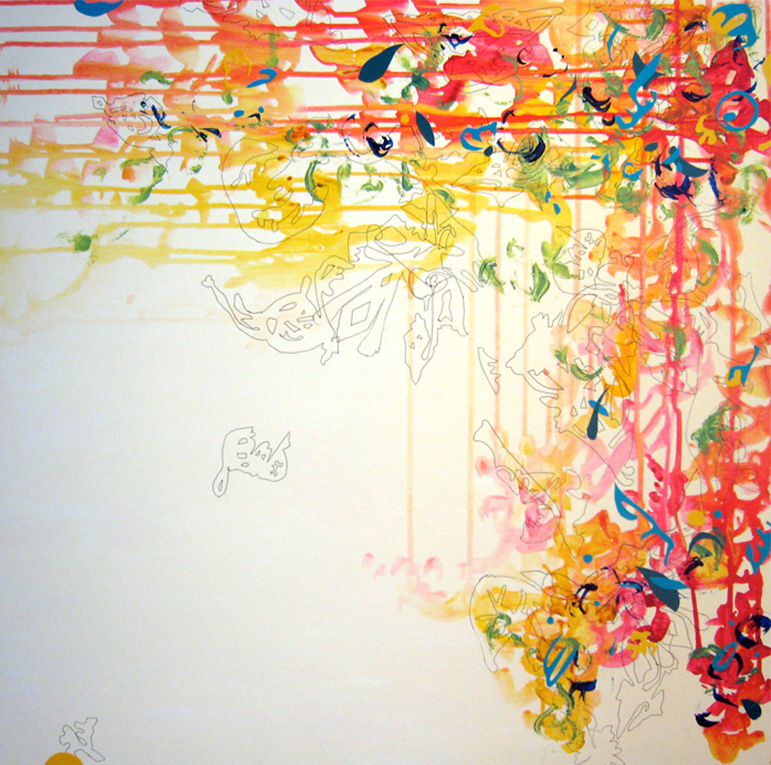 "Pattern is a powerful method to communicate a culture's link with the natural world in the form of an image. Pattern embodies cultural values, attitudes and perspectives acting as a symbolic language addressing the natural world. It is an abstraction that is a gateway to nature itself. Pattern is also an expression of nature as a cultural construct and often is utilized as a possible strategy in negotiating our relation with the natural world, where culture and nature are nearly indistinguishable." -Kathryn Neale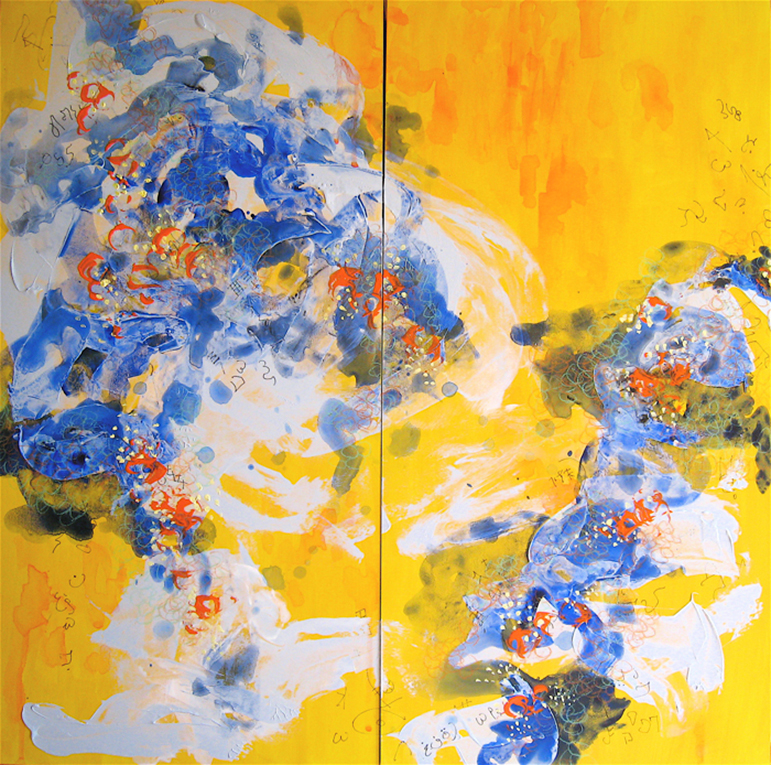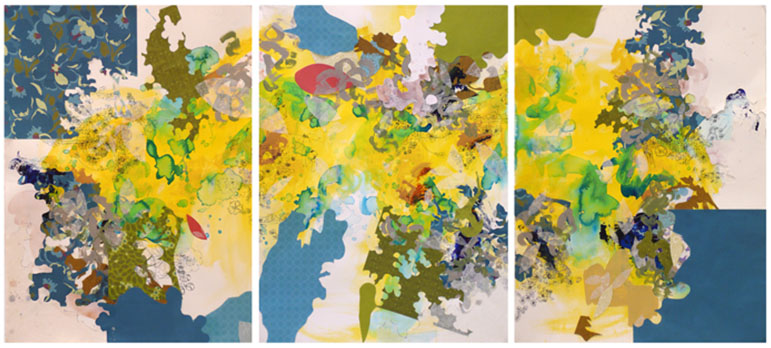 Kathryn Neale uses prints and patterns throughout her fine artwork in a manner that is less "collage-y" and more natural and soothing to the eye. I love her use of various mediums, her variation in line weight (thin ink drawn lines opposite thick, chunky strokes), and the way she uses the canvas. Some of her pieces almost have a placement print look to them..like the canvas is a blouse and the artwork wraps itself around in a flattering way.
Kathryn is a St.Louis based artist and is inspired by nature, culture, and pattern. She has some really interesting thoughts on why pattern and the "simplification and idealization of the natural world" interest us so much. You can read more of her thoughts on her website and if you are interested in purchasing some of her work you can email Kathryn or contact the Bruno David Gallery.
Kathryn is launching a line of tablecloths next month and I cannot wait to see what she comes up with! Check back in later today for a few favorites from Just Cavalli.