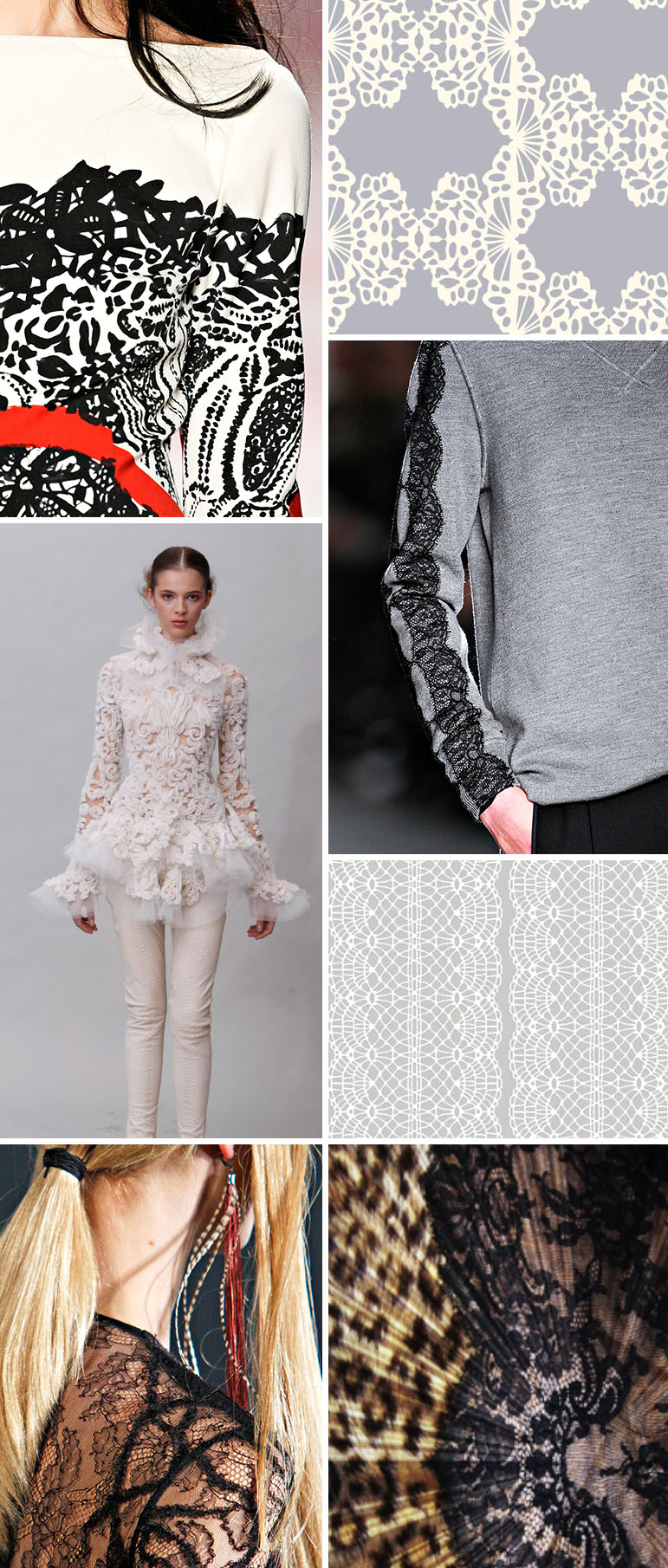 *images via: Prabal Gurung via vogue.com, Bryony Lane via Spoonflower, Jason Wu via vogue.com, Leigh via Spoonflower, Christine Johnson via Spoonflower, Theysken's Theory via vogue.com, Marchesa via vogue.com

Hello Everyone! I love watching the evolution of trends. Traditional lace popped up on the runway a few seasons ago, and is still going strong. But designers, both on the runway and at home are figuring out ways to update this look and make it more appropriate for their customer. The runway looks are always off -the charts amazing, but for the rest of us Spoonflower actually has some pretty cool options. I love the abstract feel in the first design by Bryony Lane and the combination of lace and animal prints by Christine Johnson is an interesting direction to take the look.
I hope that everyone has a fantastic weekend!