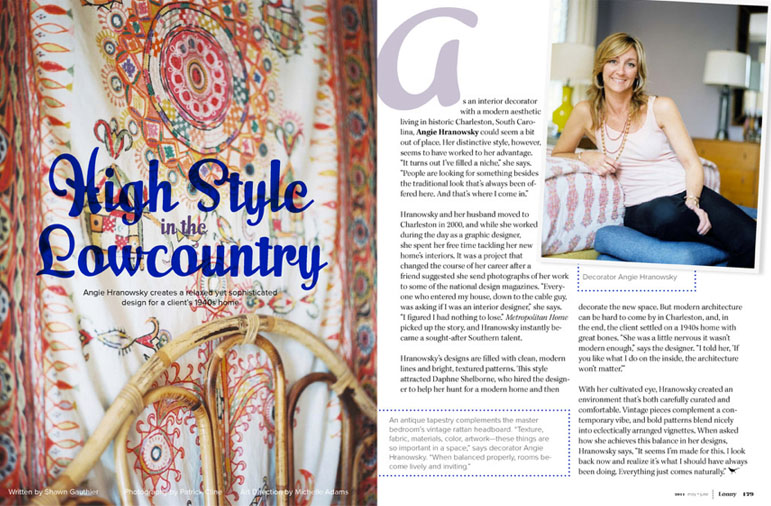 One of my favorite aspects of blogging is the chance to meet so many talented people outside of my immediate design circle. I have met amazing textile, graphic, fashion, and interior designers from across the globe and it really fuels my passion to keep Pattern Observer skipping along!
I personally struggle with interior decorating, so I am especially in awe of these designers. I have no idea how they do what they do, but one of my favorites is interior designer Angie Hranowsky. She was featured in the latest issue of Lonny Magazine (FYI… an awesome resource) and you should really read the entire article, but below are a few of my favorite rooms…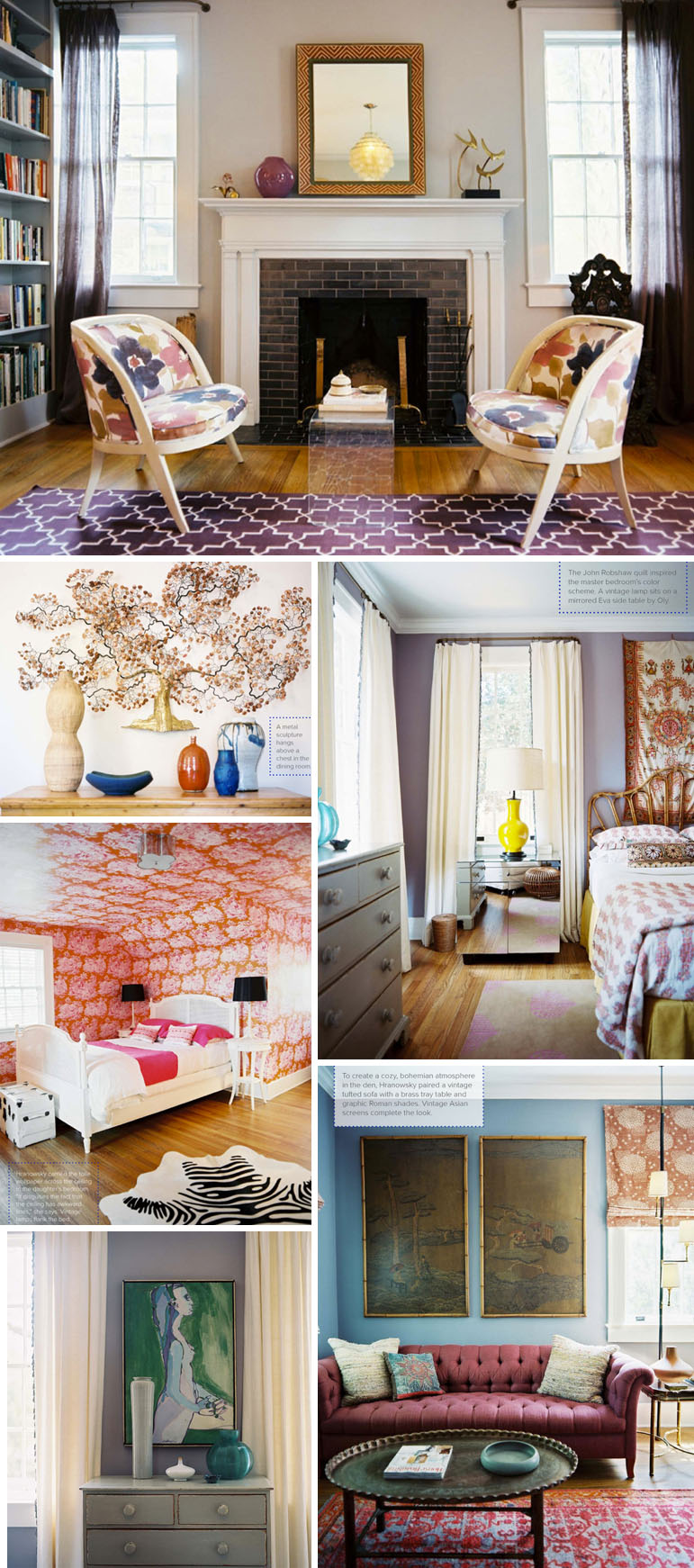 Beautiful, Yes? She knows her stuff!!! So listen up, here are Angie's secrets to using bold patterns:
1. Mix big and small prints
2. Make sure the patterns relate to the overall design of the space
3. Work within a color palette, but bring in contrasting colors where they work
4. Make sure you achieve balance. If you are using bold patterns, you may need to incorporate solids to keep a space from being over the top
5. Beware of using too many tiny patterns.They can easily make a space seem busy and a room feel smaller.