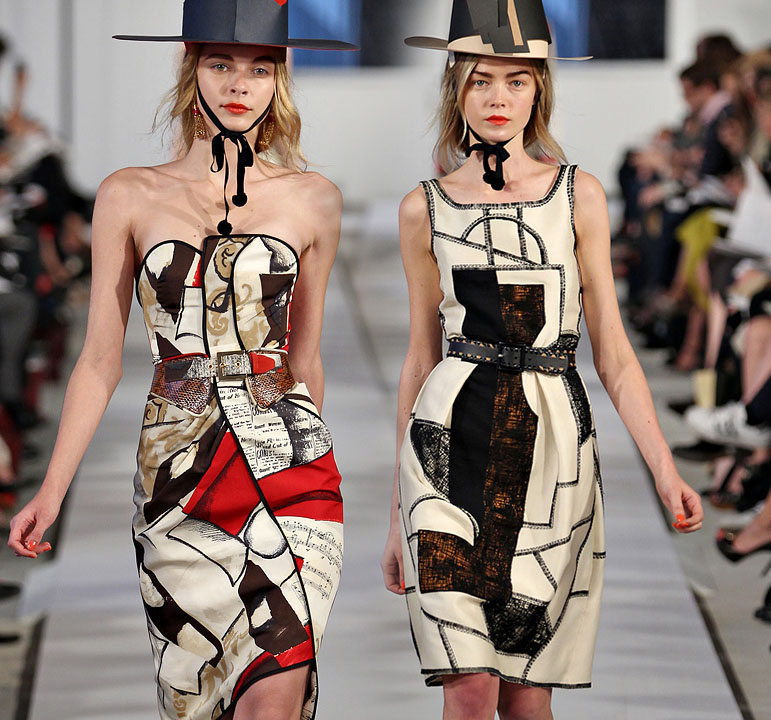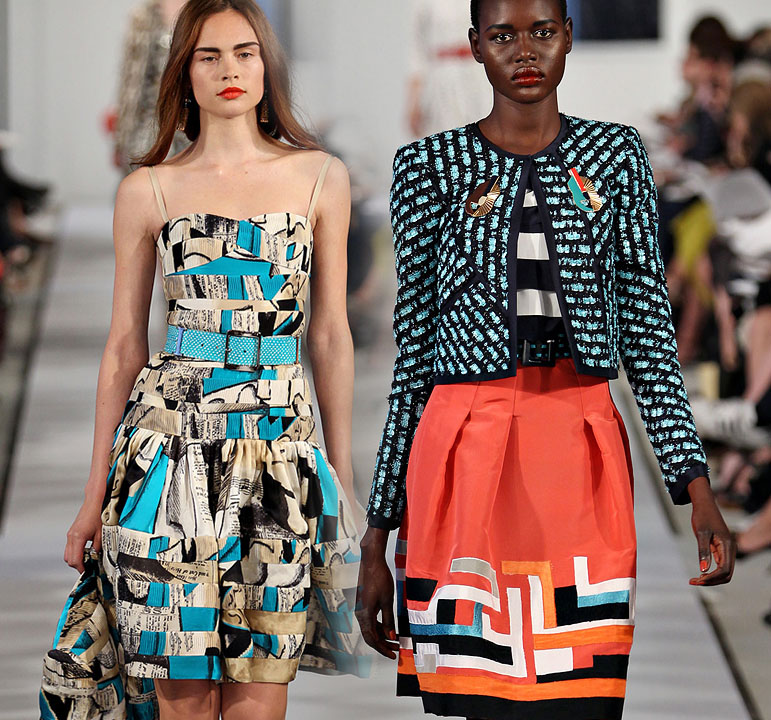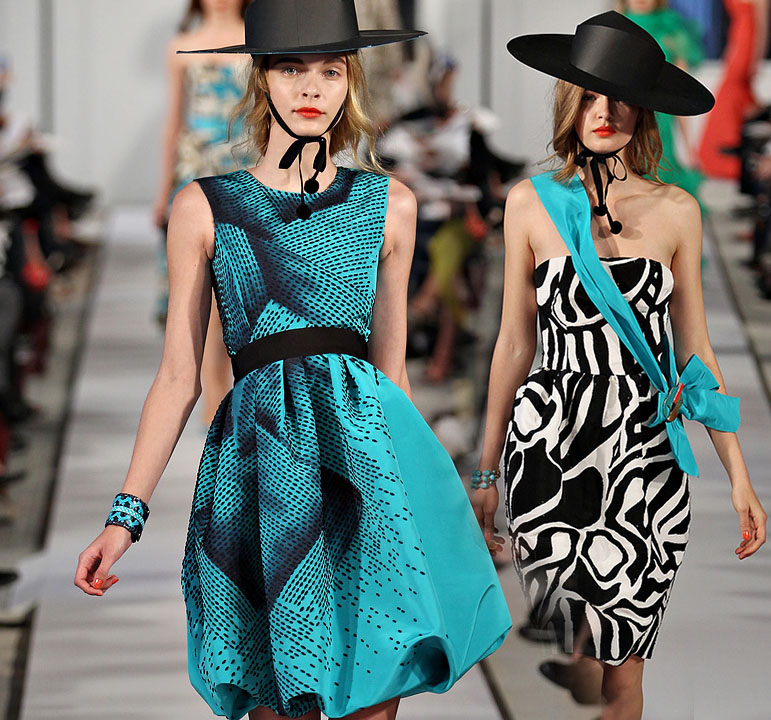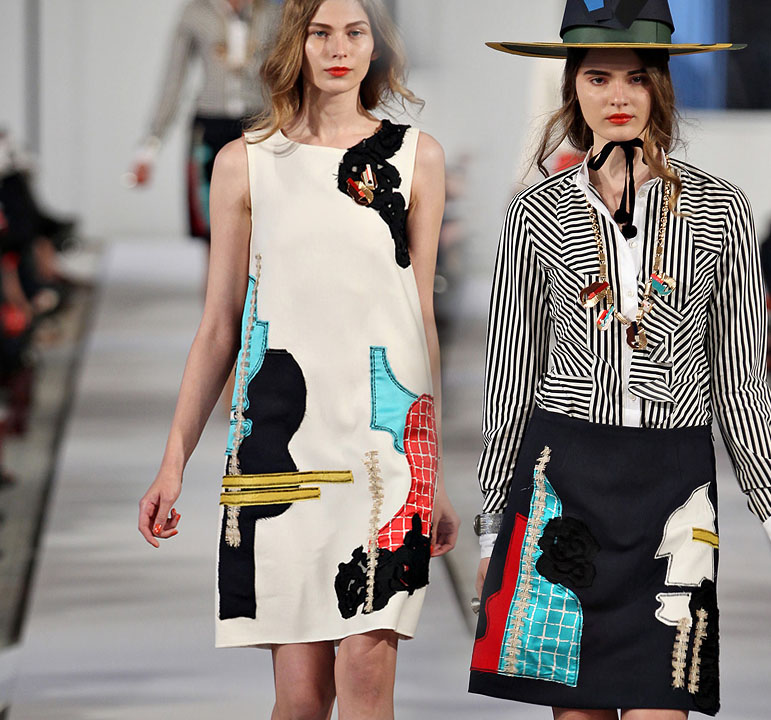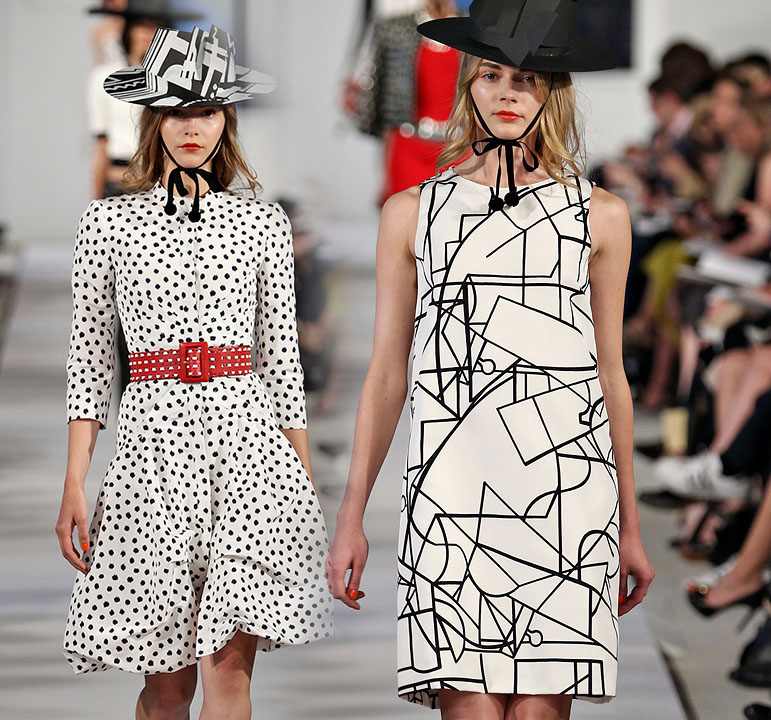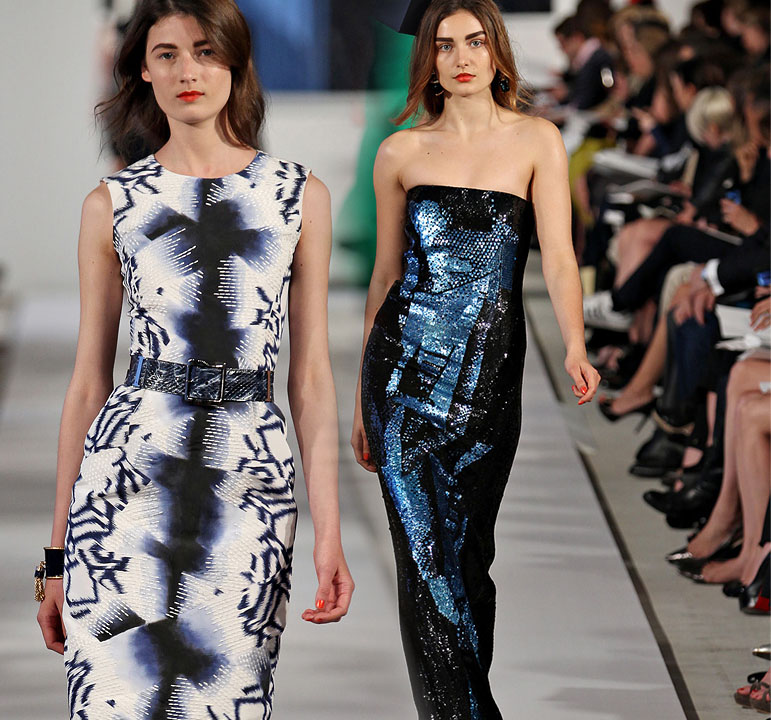 *images via vogue.com, photography by Thomas Kletecka
There could not be a better way to wrap up this week than with this amazing resort collection from Oscar de la Renta. This collage & cubism inspired collection is so PERFECT that I can hardly stand it! Beautiful textile designs just rock my world.
I had so much fun working on Pattern Observer this week! From the tutorials to featuring some of my favorite designers.. it was a blast and I hope you enjoyed everything as much as I did! Thanks for all the great feedback and involvement. Have a great weekend!!!