A few days ago I received a great question via the Pattern Observer facebook page. Lindsay asked, "Hi Pattern Observer, are you seeing any trends for fall florals?" My answer is a resounding YES!!!! Here are my three favorite ways of using floral prints for Fall '12:
1) Brushstrokes of Mystery: Try playing with a painterly look, but use a dark ground (Navy or Deep Purple). After all, it is fall and it gives the florals a bit of an edge. Also try incorporating other trends, such as the global trend, into your floral prints. Ikat textures and painterly geometrics are both interesting trends to try.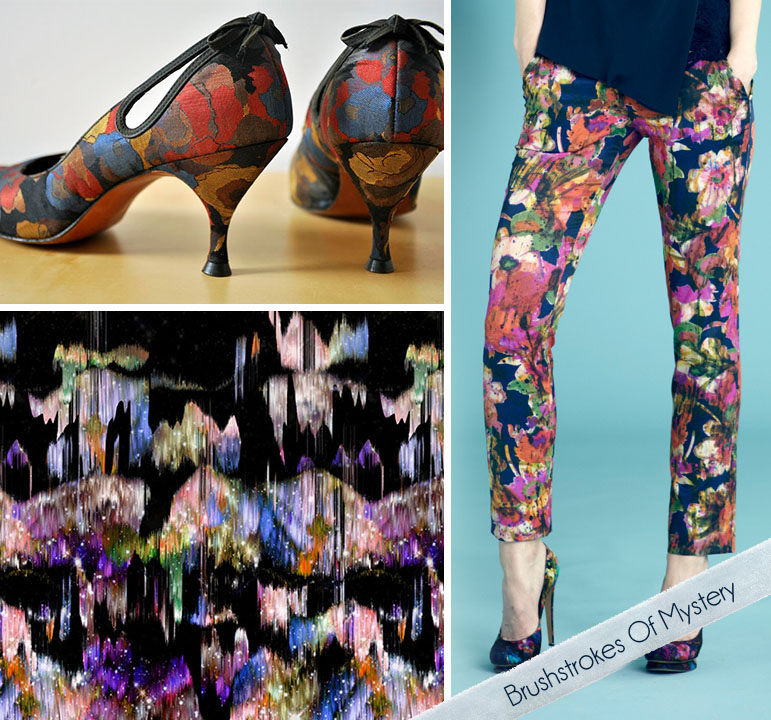 *images via Prance and Swagger, Erdem Resort '12 via vogue.com, Aaryn West Surface Design Studio via Pattern Observer
2) Open Ground: Try playing around with an open ground or engineered layout. We have seen this trend done with oversized florals, but using a bouquet of medium sized flowers has an updated feel.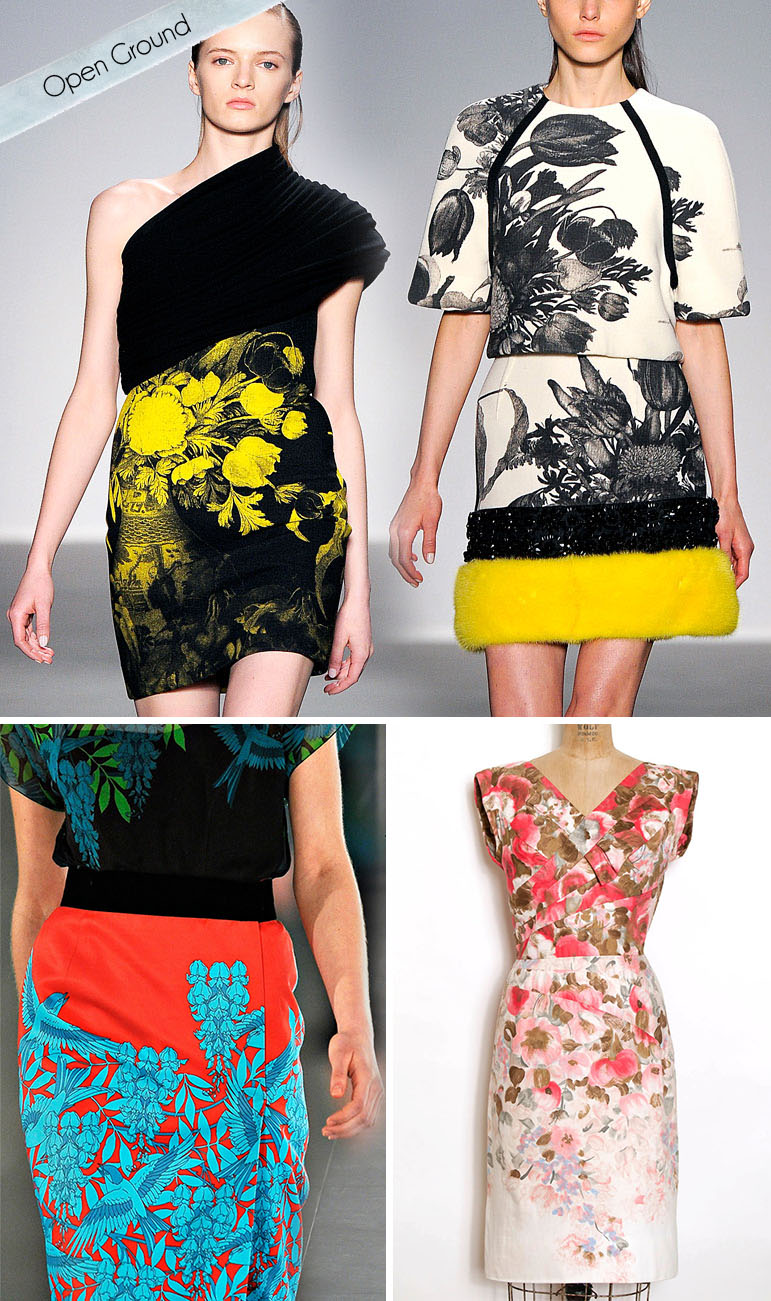 * images via Giambattista Valli Fall '11 via vogue.com, The Big Apple via Etsy, Jonathan Saunders Fall '11 via vogue.com
3) Washed Out: Imagine looking through a window at a rainy scene of flowers and beautiful colors. Note the way the colors blend together beautifully. Try using details in some areas of the print, while letting other areas simply blend away.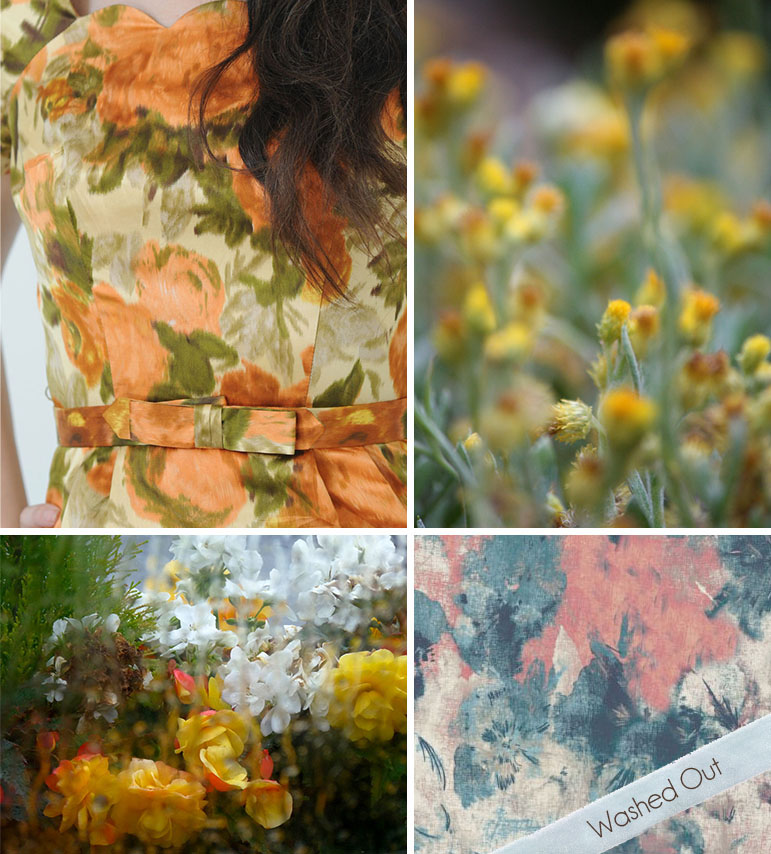 *images credits: Awesome Town via Etsy, "Fuzzy Yellow and Green Flowers" by Daniel Pink, Rebekah Bauer Prints via Pattern Observer, "Flowers Through A Rainy Window" under copyright and used with permission by G. Emson
I hope this helps Lindsay! Thanks for the question and keep them coming!
-Michelle