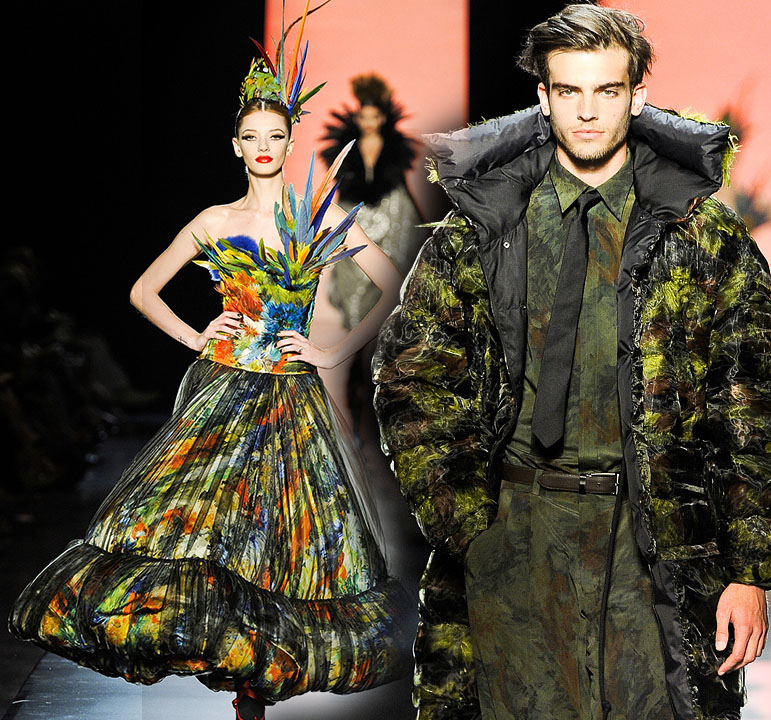 I adore the camouflages prints seen at Jean Paul Gaultier. The lack of actual elements within the print allows the silhouette details to shine through. An amazing use of color and print!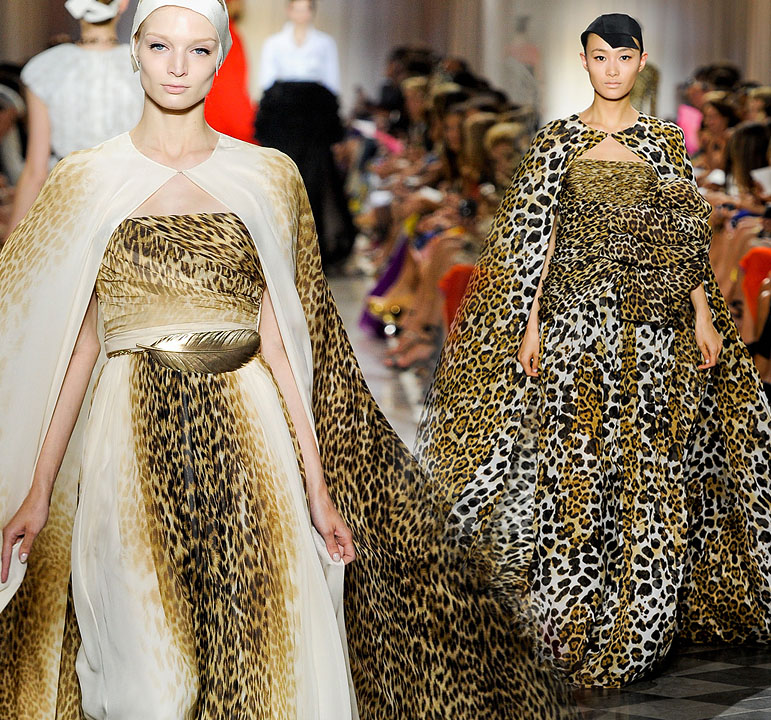 We are seeing less and less animal prints on the runway, but these two looks from Giambattista Valli are fantastic! The voluminous silhouettes highlight the movement and texture within each print. Definitely statement pieces.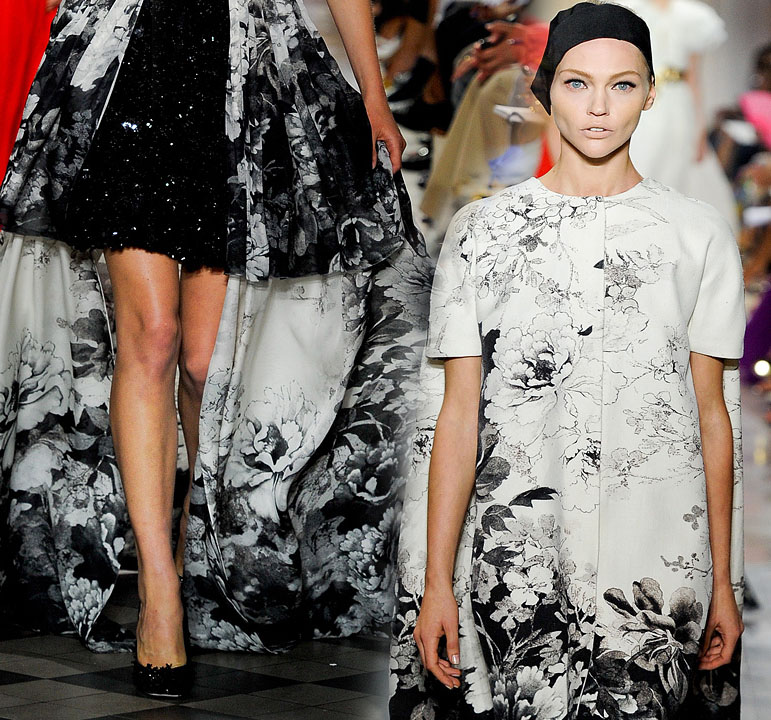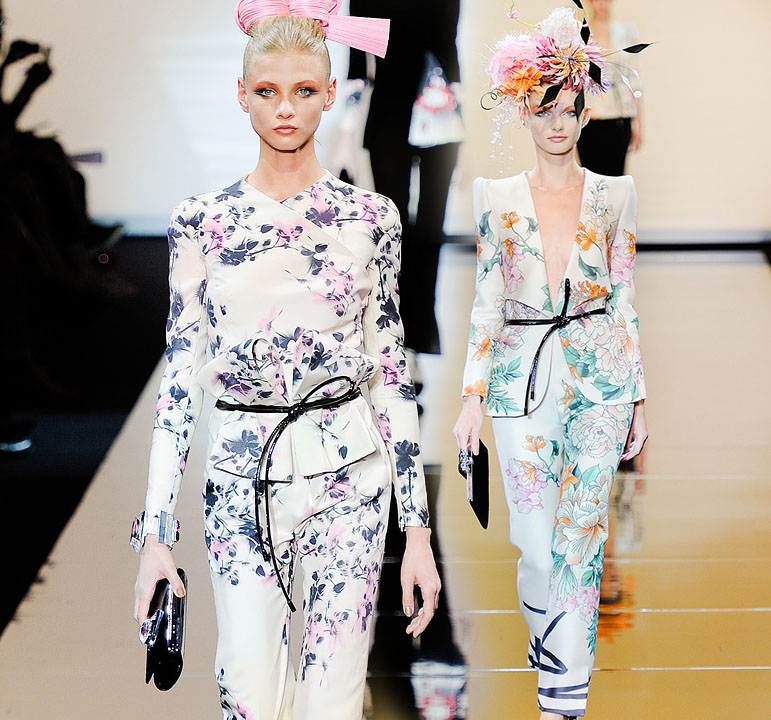 Beautiful Fall Florals seen from Giambattista Valli(top) and Armani Prive(bottom). I think it is interesting that most of the florals seen at the Fall couture shows are detailed and delicate. Maybe we will start to see a shift back to more classic florals, or perhaps it is just the market. Any thoughts?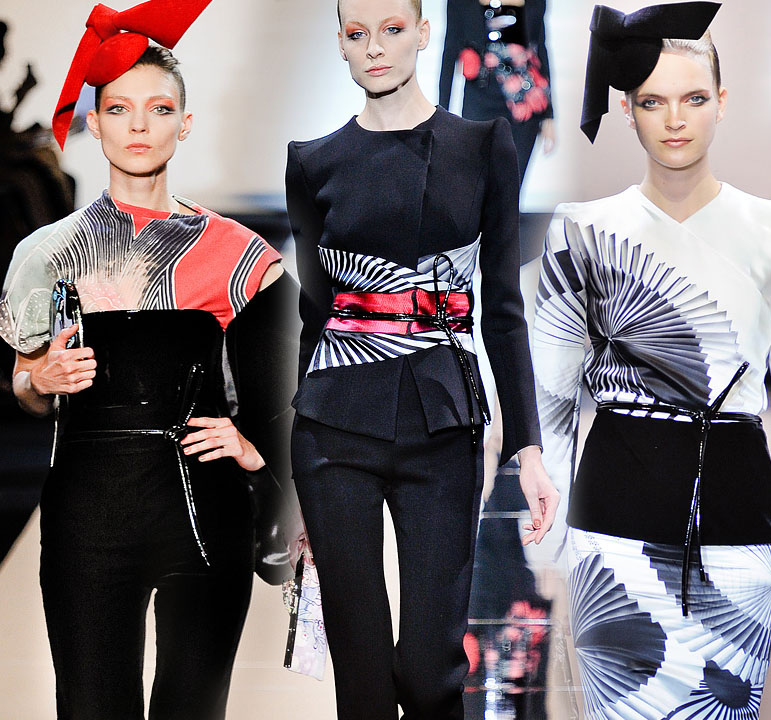 Armani is known for his love of the Japanese culture, which heavily inspired his Fall couture collection. I love the boldness and graphic quality in this print collection.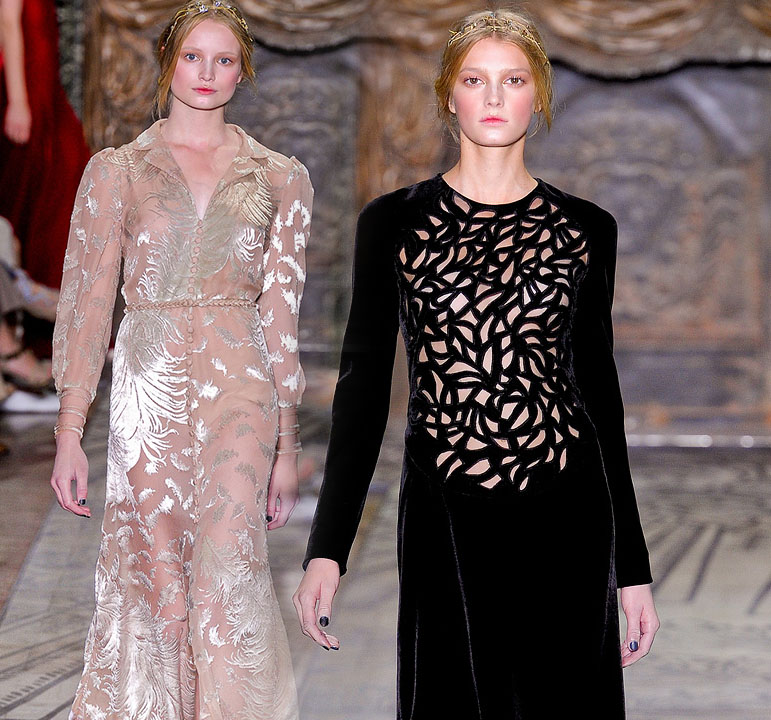 These velvet burnouts from Valentino are a great example of how to use nature inspired elements in a graphic and modern manner….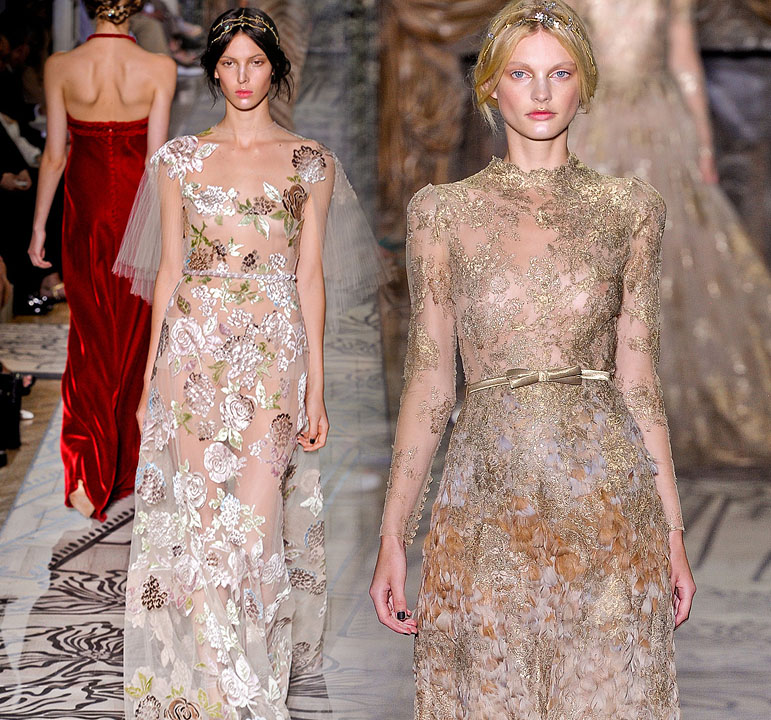 …..and the nature inspired elements continue at Valentino, but in a more romantic and classic form. I hope you enjoyed this little round up. Have a great week!
*images via vogue.com