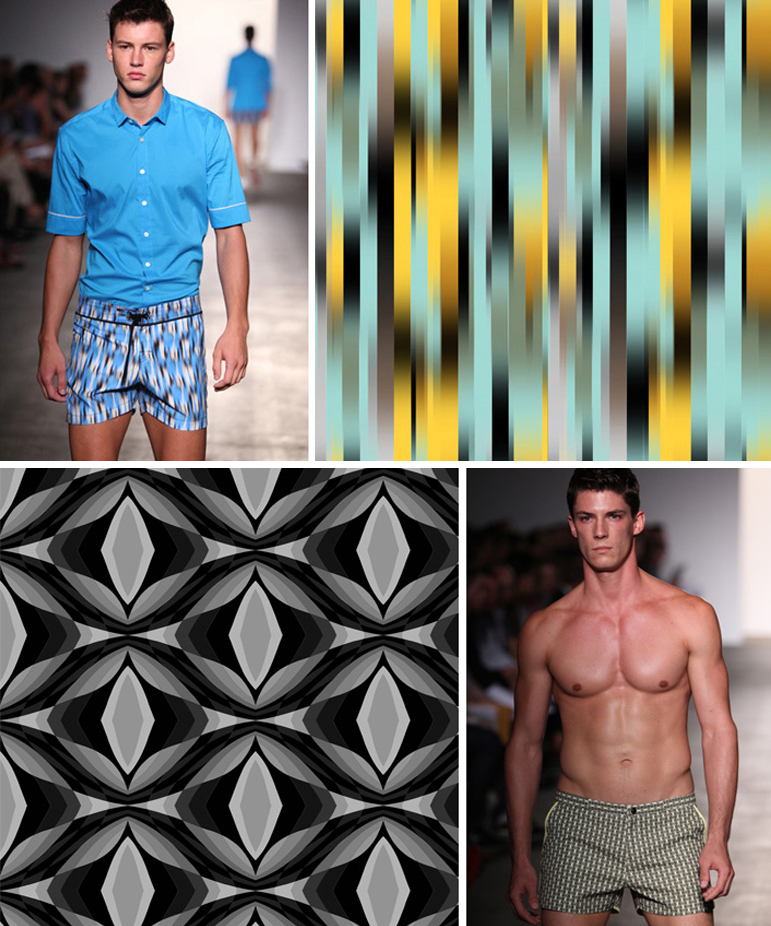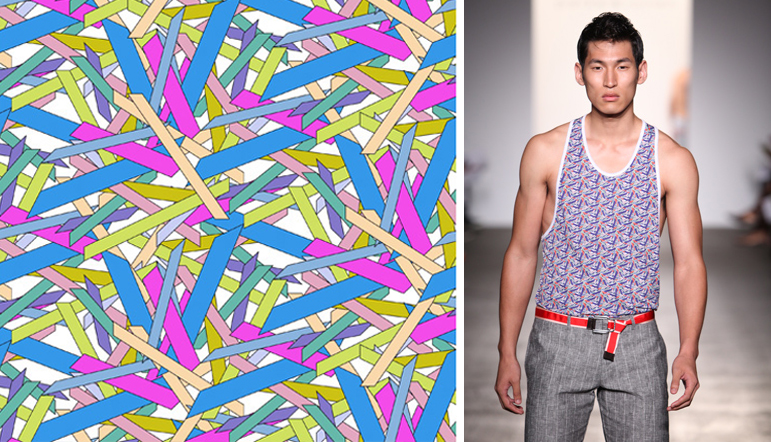 *images via Photo Š Gerardo Somoza
Ana Romero Monteiro is an important part of the Pattern Observer community. Her work has been featured a few times and you may have seen her frequent activity on the Facebook page. So..I was totally delighted when I learned that her prints were recently seen at NYFW, as part of Parke and Ronen's Spring show. Parke and Ronen includes a men's swim collection and a menswear collection that is based on the duo's preference for "chic sensuality" over "glitz and gimmicks." I think Ana's prints work beautifully on their classic, but fun silhouettes.
Have you had an exciting event/ milestone in your surface design career? Let me know! I would love to hear from you!
-Michelle