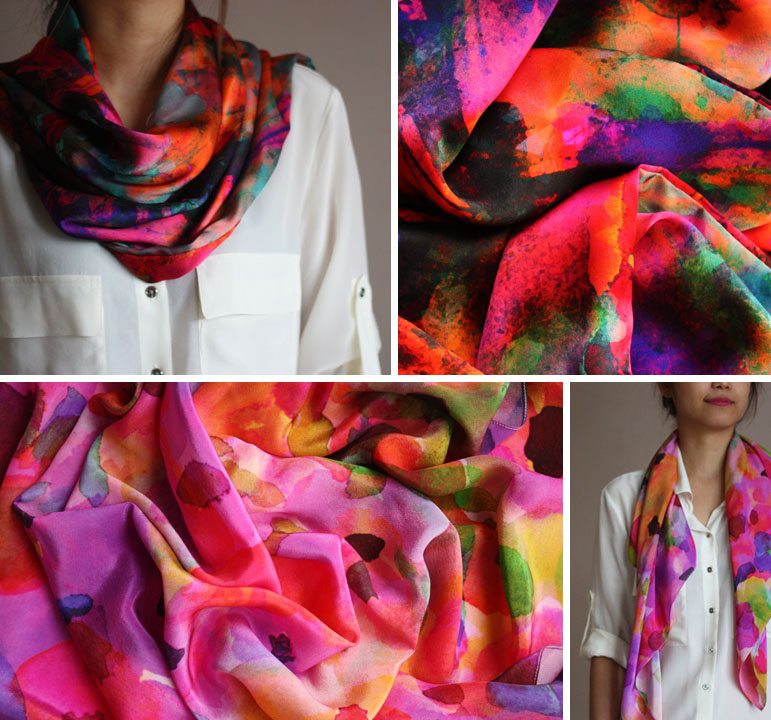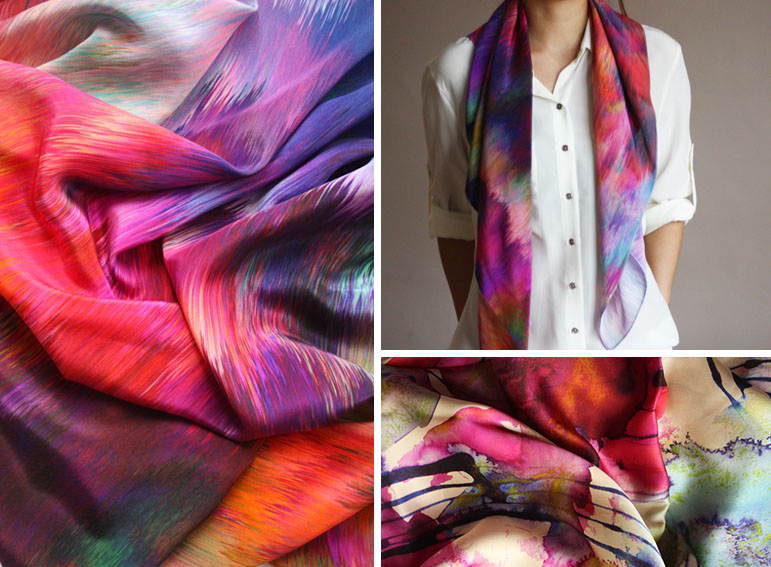 Some of you may remember Amy Sia from her majestic tropical-inspired collection, which was featured in February (click here to read that post). It is definitely one of my favorite posts of the year, so I was delighted to learn that Amy recently launched a scarf line that aims to be individual and affordable.
"I love bold colors, painterly and abstract designs and the line reflects this. The scarves, which are made in the UK and are 100% silk, are created through a blend of modern and traditional techniques. The designs are often created using a combination of painting, drawing, photography and computer aided design and are then printed digitally."
The scarves are currently sold on a made to order basis and you can see the full line on her website. Enjoy!