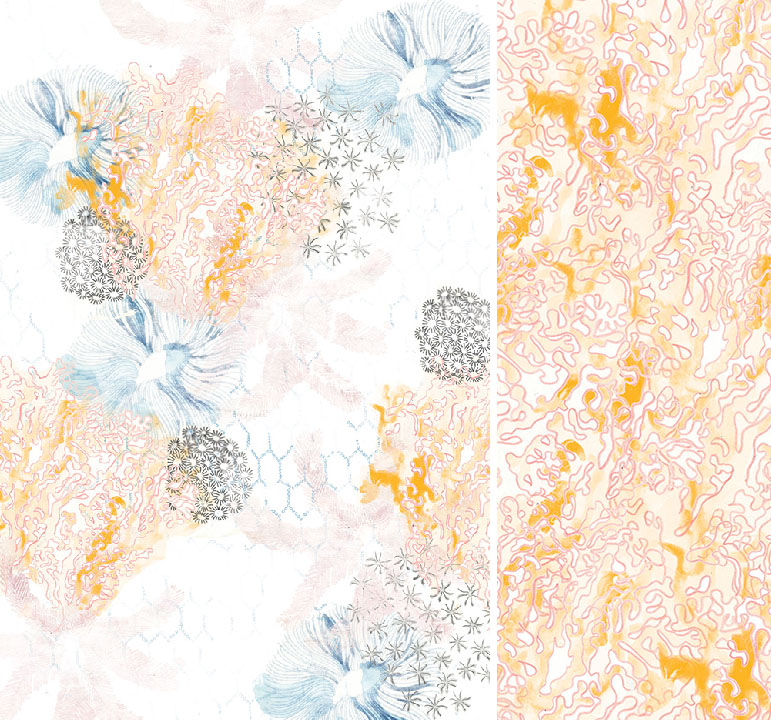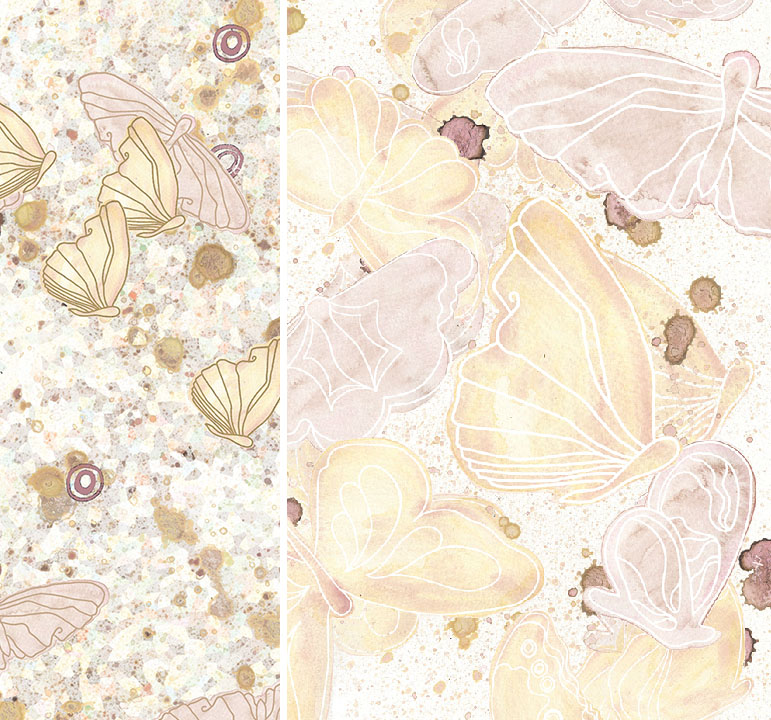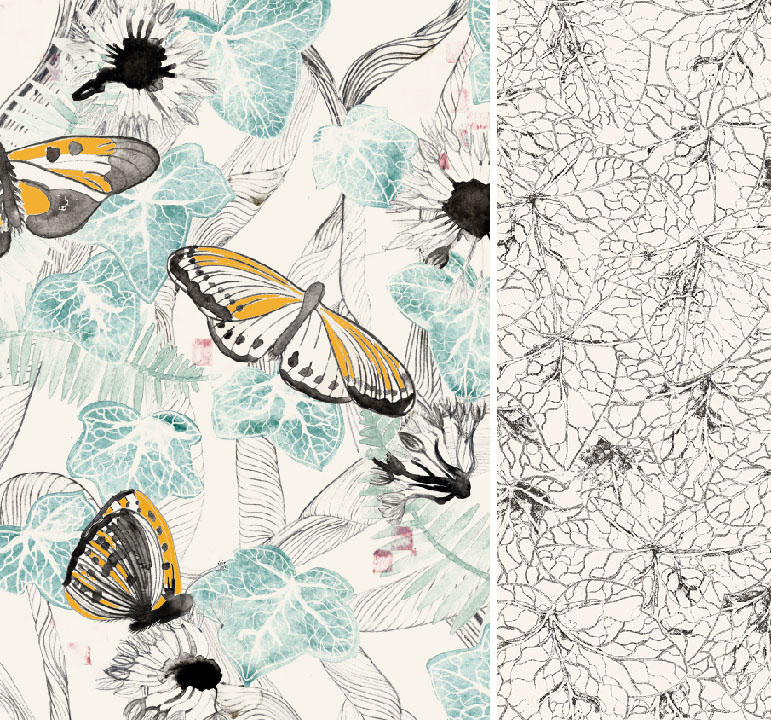 Hello there! I am such a fan of Claire Carey's work and I am thrilled to have the opportunity to share a few pieces from her latest collections. Claire exemplifies my belief that if you infuse your work with your style, passion and personality that you are guaranteed to create irresistible print collections.
"My designs are all about the delicate, handmade, playful, feminine, layered, quirky and textural. I work in a collage style using water colour, pencil, screenprint, pen and collage."
Claire, who is a UK-based textile designer, has a First Class BA Hons Degree in Illustration and is currently looking for agent representation. You can see more of her lovely work on her website or blog. Enjoy!!!
P.S. Claire is also a graduate of The Sellable Sketch and the Textile Design Master Class (now known as Building Your Textile Design Business). For more details, please visit the courses page!