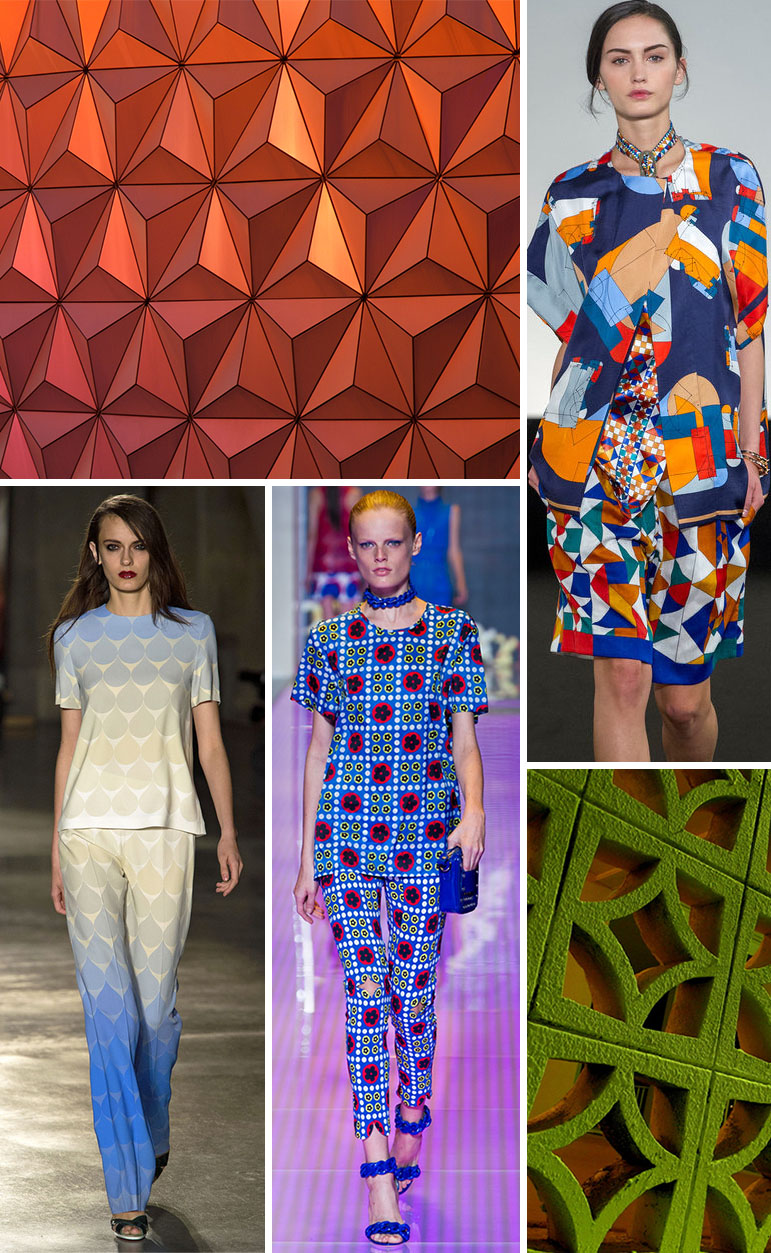 *post by The Pattern Observer team, images via: "Untitled" by Daniel Oines, Hermes Spring '13 via style.com, "Untitled" by Daniel Oines, Versus Spring '13 via style.com, Jonathan Saunders Spring '13 via style.com
Here in Pattern Observer land we are loving all the retro geometrics recently featured on the Spring '13 runway. When used in bright, bold colors like you see here, they exude a sense of whimsy which is perfect for the spring and summer seasons. Try playing with scale and you'll begin to see hints of the color blocking trend which has been popular for the past few seasons.
We have lots of great posts scheduled for this week including pictures from little Ruth's first art/ craft show, a really fun Street Pattern post and more! I want to send out a big welcome message to all those who recently joined The Sellable Sketch and the Building Your Textile Design Business courses. There have been some great discussions on the course forums and look forward to seeing more of your prints and customer boards. If you are stuck in a rut try some of these retro geometrics and explore the color relationships that you can create.
Have an awesome week!!! – Michelle