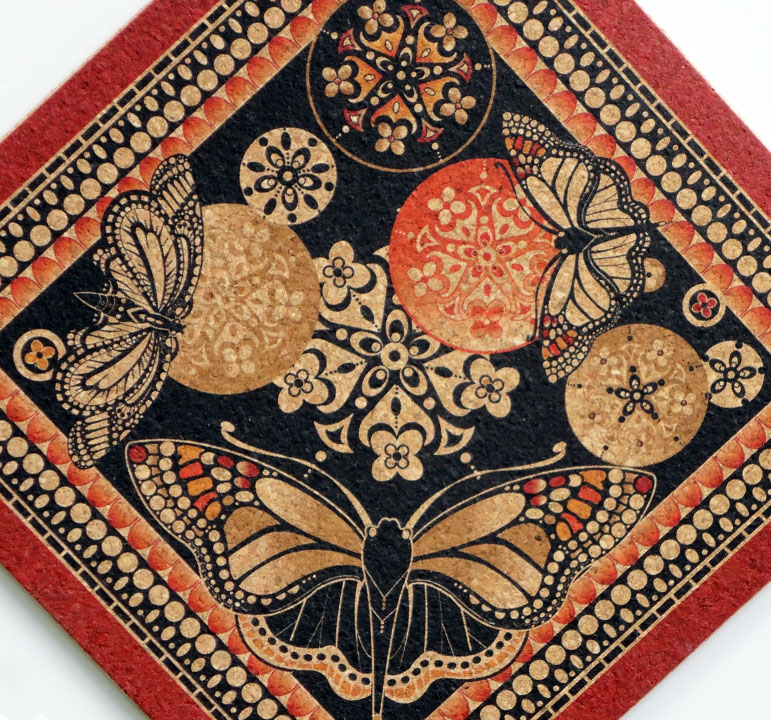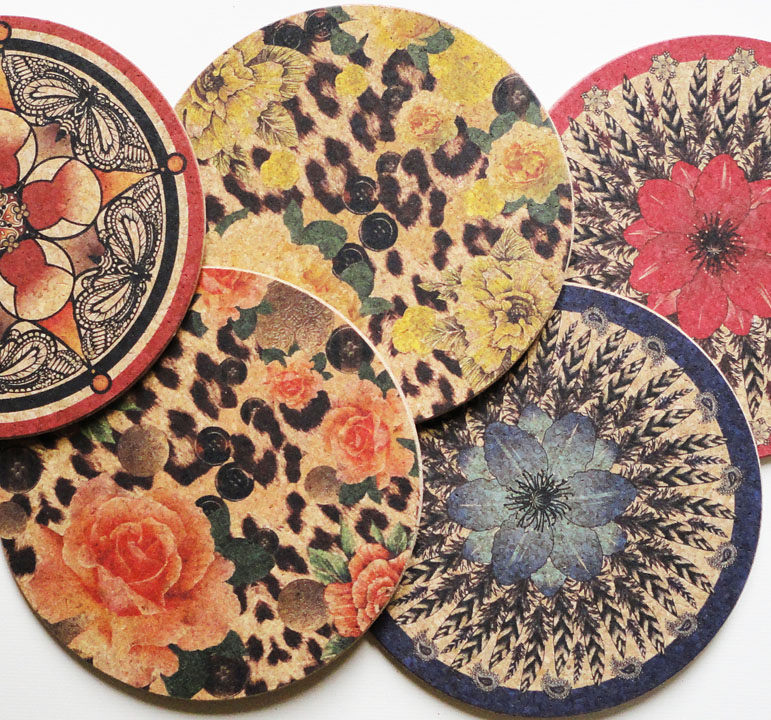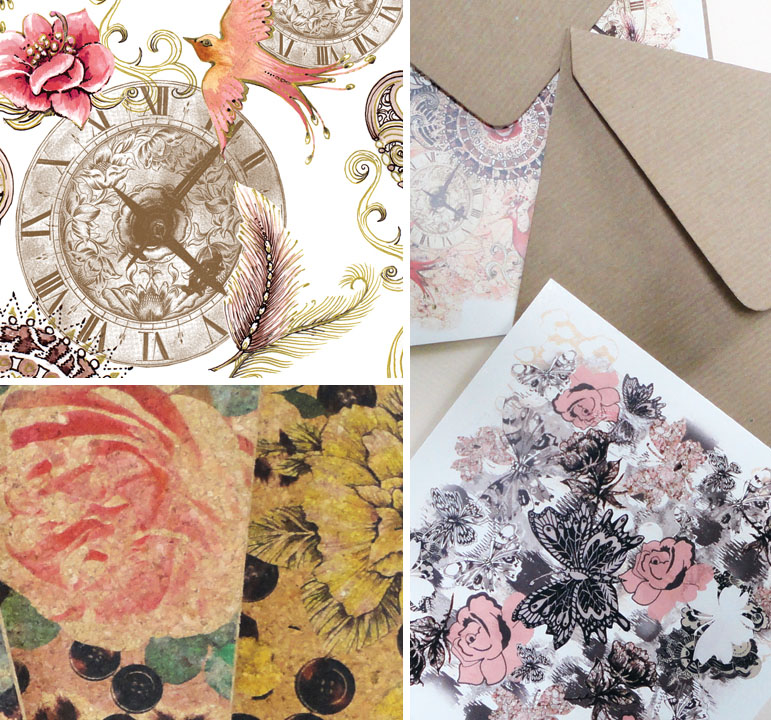 Hello there! I hope that you had a nice holiday break, or are still enjoying your holiday break. My husband and I went to South Carolina where we celebrated Ruth's first Christmas with both of our families. It was a beautiful trip and one of the most rejuvenating that I have had in a while. I am so ready for 2013!
For our final post this year, I am thrilled to share a wonderful new business with you called Decorque. They produce original designs on cork, placemats, coasters, art prints and greetings cards using a digital printing process. The contrast between the ornate, vibrant digital prints and the rugged, organic cork is fantastic and as silly as it may sound, I found myself wanting to reach out and touch the products on my screen. I just love the effect and it is something that is unique in the marketplace.
Decorque is a family run business, based in Oxfordshire in the United Kingdom. The head designer, Lesley Stevens, aims "to present high-quality, decorative products for the home that combine textile, surface pattern and graphic design." They are a wonderful group of people and I look forward to seeing more from Decorque! Be sure to check out their website and blog. See you in 2013!
– Michelle