Children's Trend: Rock Chick!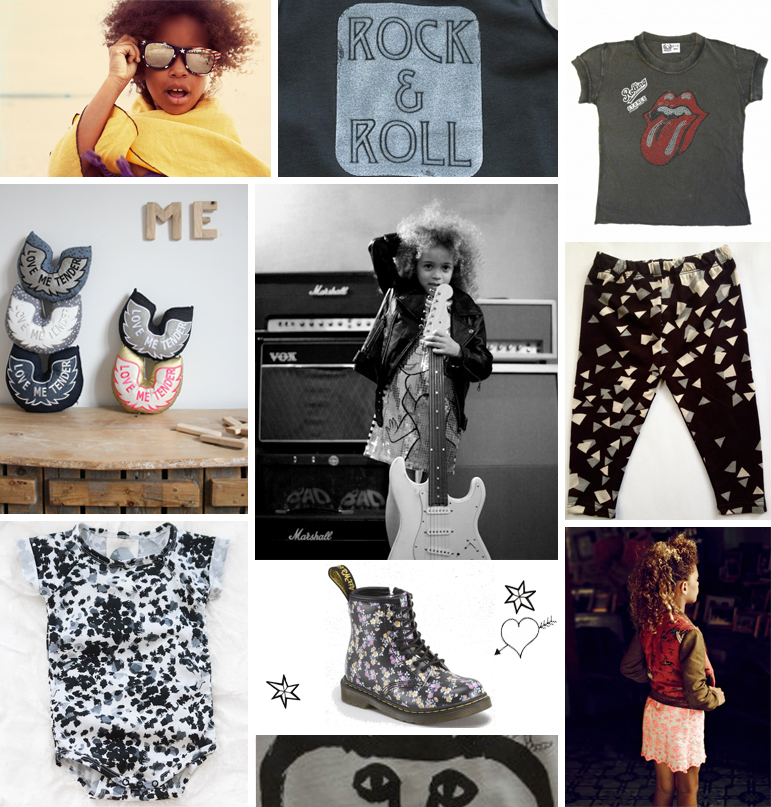 *post by Claire Carey, images via: Mini And Maximus, Thumbeline, Amplified Kids, Littlefourclothing, Scotch & Soda, Bobo Choses, Thumbeline, Creme Anglaise, Babiekins, Dr Martins
Funky and slightly grown up – Rock Chick style. Textured patterns and illustrations with a little bit of attitude … lots of fun.