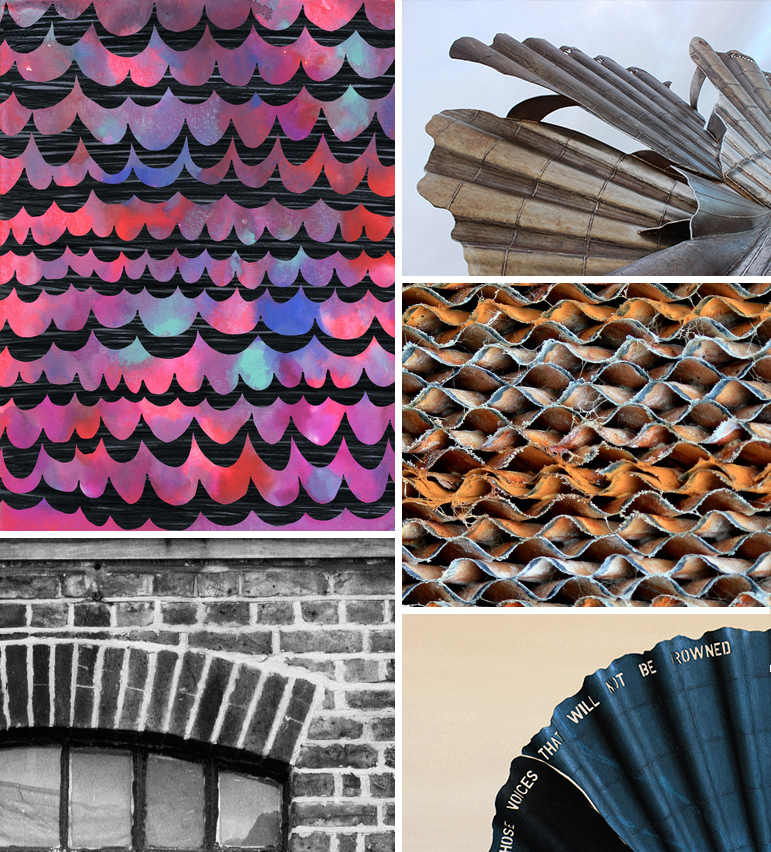 * images via: Schatzi Brown, J-ho, GollyGForce, Oosp, Fabbio
Following trends is just plain fun after you give yourself a few seasons to sit back, relax and enjoy the show. It is so interesting to look what is currently selling, what is on the runway and then try to anticipate how the current trends will evolve and mature over the next few seasons. For example, the waist has been a point of interest for quite some time. Textile designers accentuated the waist through waist-flattering engineered prints (hello mirroring trend) and apparel designers highlighted the waist through darts, details and other feats of apparel construction. So where is this trend heading? Well to me, it appears there is a divide in the fashion world so you have your pick: the shoulder or hem.
From Valentino to Miu Miu this divide was seen across the recent Fall '13 shows and varied in its execution. Shoulder emphasis was seen at Valentino, Marios Schwab and Louis Vuitton, while eye-catching hemlines were featured at Miu Miu, Jonathan Saunders and again at Louis Vuitton. For us, the textile designers and artists of the industry, the way in which this trend was executed is even more exciting.
Beautiful scalloped edge detailing, like these options from Valentino, which you can see on our Pinterest page (here and here), are a fun way to accentuate shoulders and hemlines for Spring '15. If your client or customer can't afford engineered printing or details, get creative and interpret the trend in a fun way, like the print seen above (top-right) from Schatzi Brown. Surrounding it you'll also see a few other scalloped edge images that I thought you may find inspiring and beneficial to your work.
If the scallop trend is a little too sweet for you or your clientele, try experimenting with a more rugged, faded look, like this example on our Pinterest page from Louis Vuitton. If this is more your style, take inspiration from some of the images found below. Make this trend your own and enjoy the process!  I hope you found this helpful and as always, please let me know how this trend influenced your work. I love hearing from you!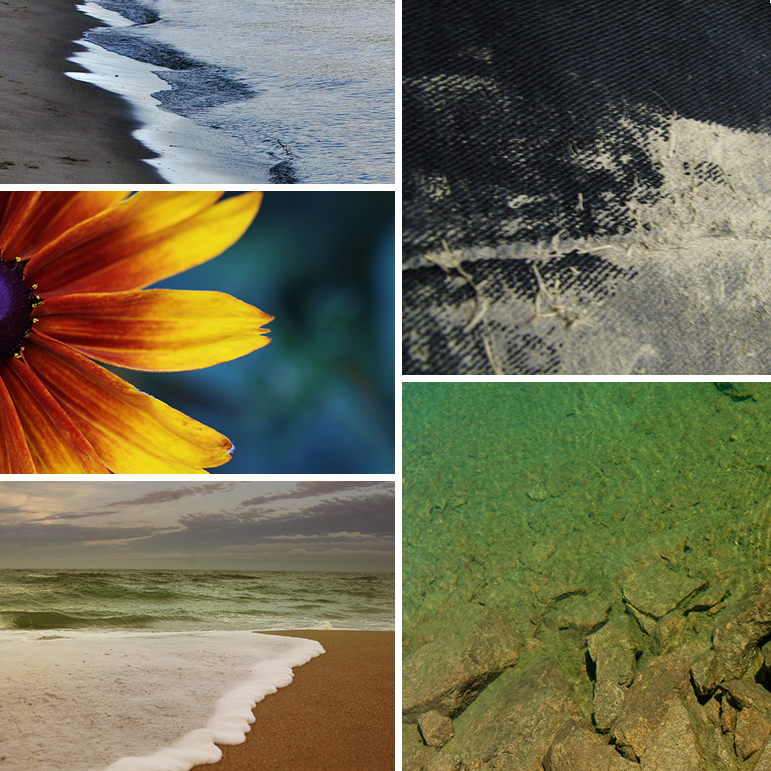 *images via: K.Kendall, Lindsey Bieda, Jesse Wagstaff, Vince Alongi, Tom Bech
To see more examples of this trend for Fall '13 please visit our Pinterest page!