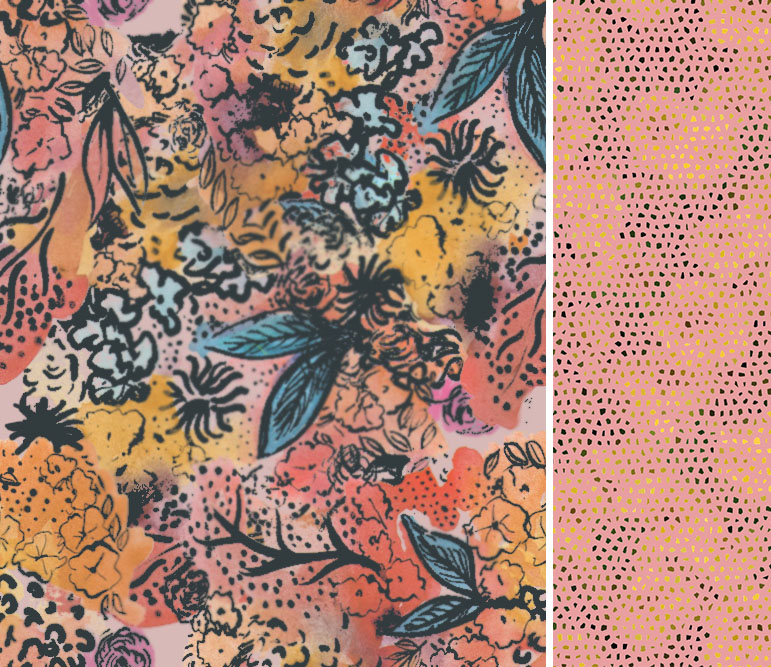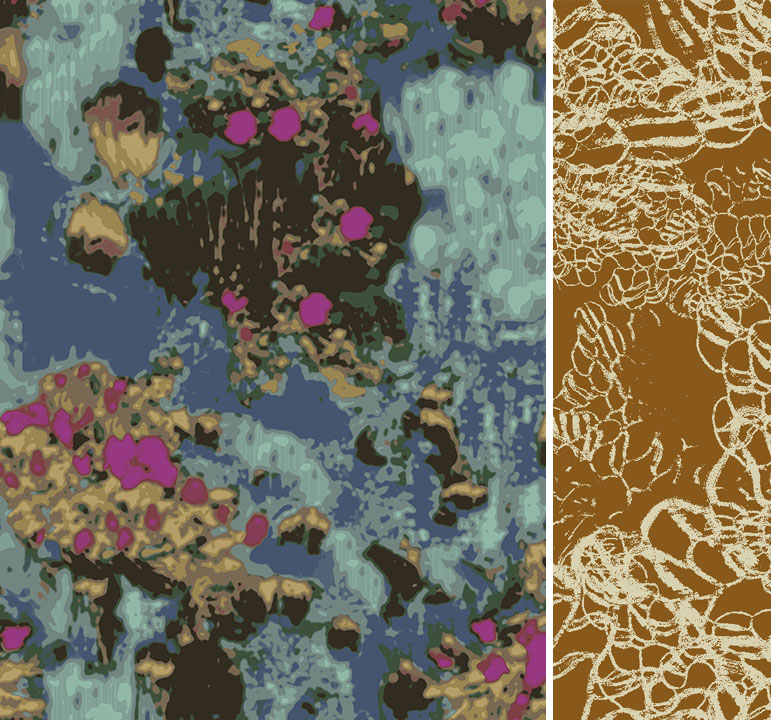 Welcoming designers and artists from all fields to the pattern design world is a driving force behind this website. I love seeing the unique textures, layouts and motifs that these designers bring to our industry and they are pushing the quality of patterns in the marketplace forward, which is great for everyone!
Today's featured designer, Leah Strenger, comes to our industry from the world of printmaking and fine arts. Since graduating with a BFA from the University of Pennsylvania, Leah has kept herself busy working as an administrative assistant in an architecture firm in Philadelphia, maintaining a dedicated fine arts studio and immersing herself in textile design. This tells me one thing: this artist has passion. Working full time and staying productive as an artist, much less exploring an entirely new field, is no easy task and I fell in love with Leah's story….and then I saw her stunning patterns.
The texture, color and expressive nature of her work is simply stunning. "I draw inspiration from all around me, and am particularly inspired by nature. Color and experimenting with line work excite me, and I enjoy exploring different techniques when creating artwork by hand and digitally." Leah is seeking opportunities to license her designs and work with other designers and manufacturers. To see more of her work please visit her website.
I know I have been a little quiet on the newsletter front, but I have lots of exciting news to share with you all next week! If you haven't already done so, please take a moment to subscribe to our newsletter here.
Have a fantastic weekend and happy Independence Day to all of my fellow Americans!