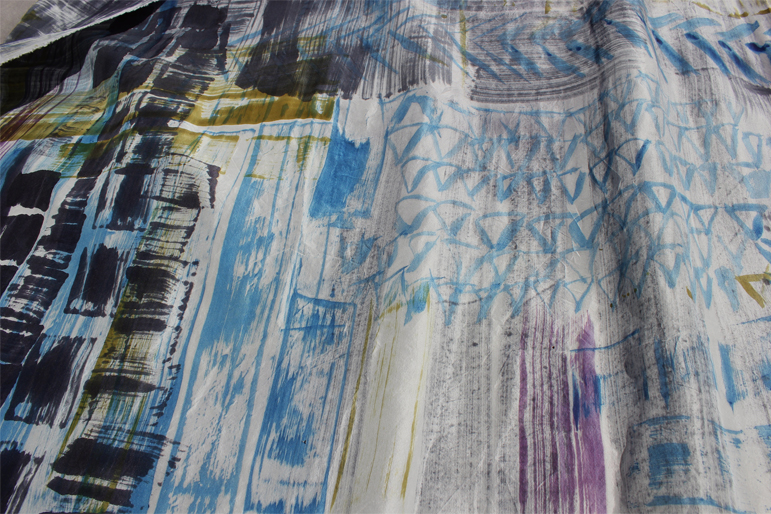 Ashley Conchieri is an independent textile designer who both weaves her own fabric and creates hand painted prints on stretched silk using hand mixed dyes. We were blown away by the craftsmanship of these one-of-a-kind works of art and were thrilled when Ashley offered to share more about her process:
"Creating fabric for me, really combines all of the things I love. Playing with color, patterns, texture, and process. Using such hands-on processes like weaving or painting with dyes allows each piece you make to feel unique and special. My work is really inspired by many things- but right now I love seeing the patterns that are minimal in a way, but layering them over one another. The majority of my work is either woven or painted and the processes are so different from one another but I really love how they compliment each other in a collection.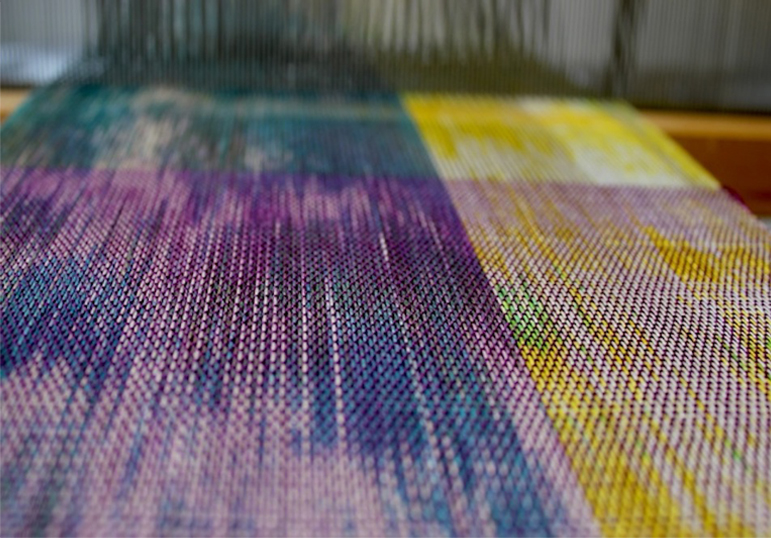 With weaving, you have to design and plan out almost every aspect of the cloth, and setting up the loom is about half the work. But once you start weaving and have a piece of woven cloth, it has a different feel to it than something mass produced.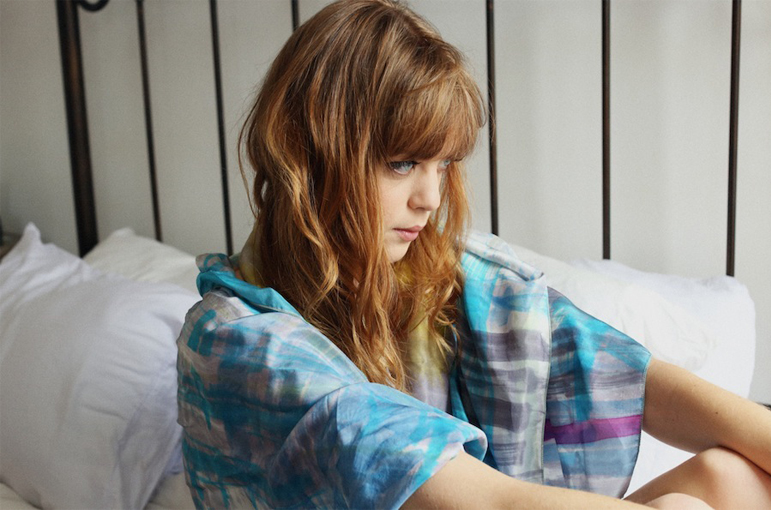 Before I paint yardage of silk- I play around with some design ideas in my sketch book, using watercolors to get a feel for colors. Then I mix up maybe 5-6 colors of dye- and with the darker colors use those also as lighter colors so then you have maybe 8 colors. I usually try to do about 20 yards at a time if I can get a good full day in and if the weather is nice I paint outside in my yard. I stretch the silk on a frame and really just start painting. I have an idea in my head of what I want to do- but I am constantly stepping back to look at it as a whole. There is some repetition in the fabric but I really love when I cut it up to make a scarf or top and the whole piece is like wearing a painting. I love how each one is a little different. In the future I see myself using a combination of hand and computerized techniques to create fabric."
To see more of Ashley's amazing work visit her website! -Chelsea