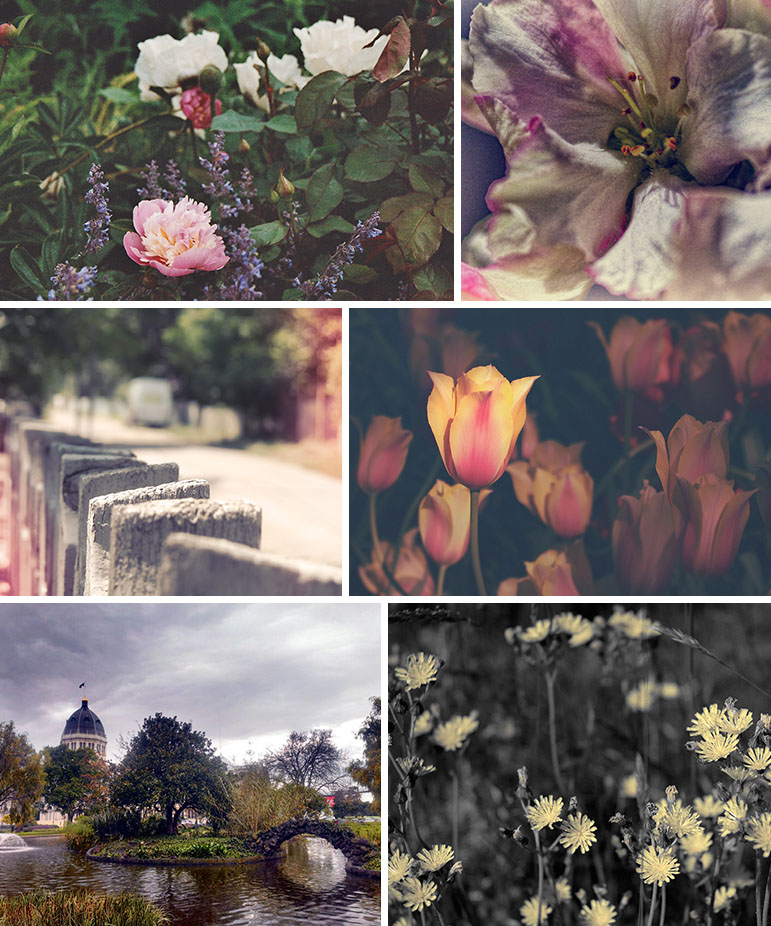 *images via: "Floral 1" by Jess Wood, "Vintage Colors" by ft4mountains, "Untitled" by Alex, "Pale Nature" by mricon, "Carlton Gardens" by Steve Davidson, "Vintage Fence Bokeh" by Florin Gorgan
In my opinion, one of the strongest trends of the Spring '14 season are the use of desaturated color palettes. Muted florals were seen at Zimmermann, Hermès, Emporio Armani and Marni, while Antonio Marras featured soft, painterly landscapes. Jeremy Laing and Celine took the trend in a slightly different direction by applying the desaturated palettes to abstract textures and nature-inspired motifs.
If you are developing patterns for Spring '15, think about how you can evolve this trend for your customer. You could add a bright pop color or apply the muted palette to other motifs, such as dots, plaids or geometrics. A great place to start is with the colors on the left side of the Spring '14 Pantone palette. Then add different hues, tints, shades and tones to make the palette your own.
For more inspirational images, including the runway shows listed above, please visit our Muted Days Pinterest Board.
We would love to see your muted days inspired pattern. Tag it #patternobserver #muted days on Pinterest, Twitter, or Facebook.