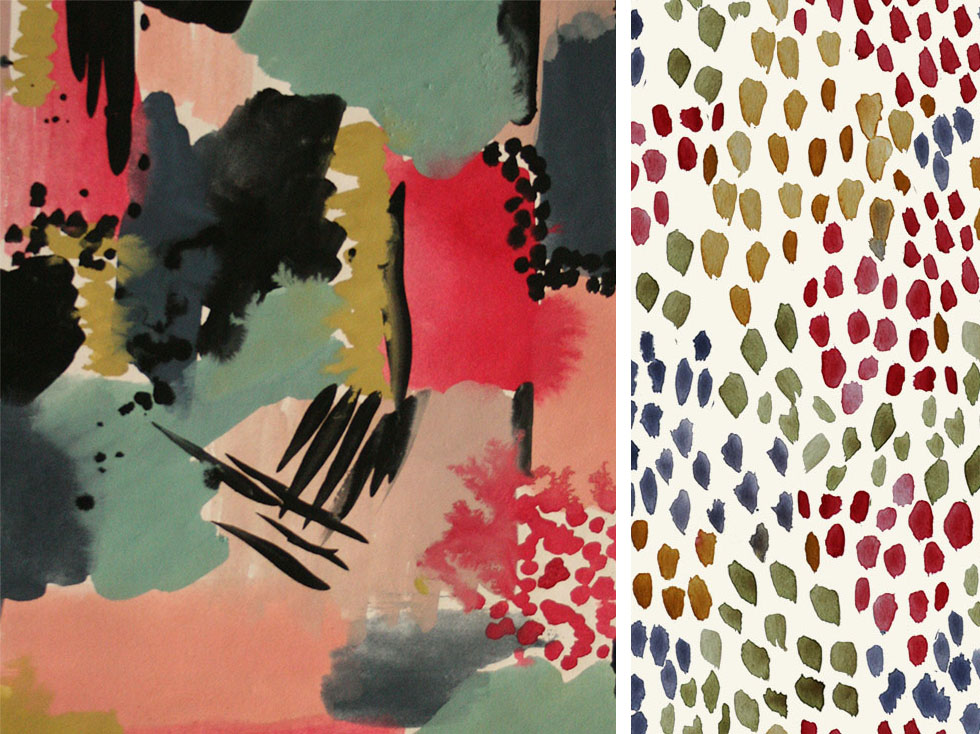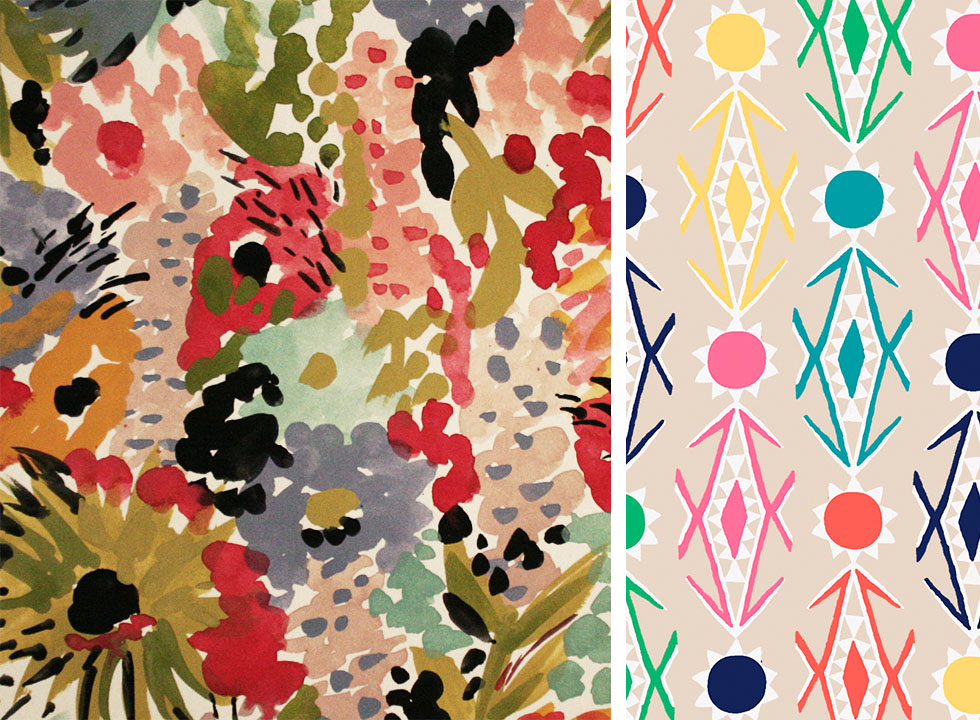 There's nothing better than posting beautiful floral patterns to the site and just knowing that they are going to brighten your day and hopefully bring a little inspiration to your weekend. My daughter Ruth and I have been feeling under the weather for what seems like forever, and these lovely prints from textile designer Sarah York definitely lifted my spirits.
Sarah York is a textile and surface pattern designer based in San Francisco, CA. Sarah received her BA in Arts History and then went on to train at The Institute for Textile Print Design in classical hand painting techniques as well as computer aided design. Sarah describes her style as "vintage, with a painterly modern twist," but she enjoys working in many different styes.
Sarah previously worked in the Home Textile industry and is now taking select freelance and licensing clients from a variety of markets. You can see more of her work on her website, blog and new Spoonflower page!