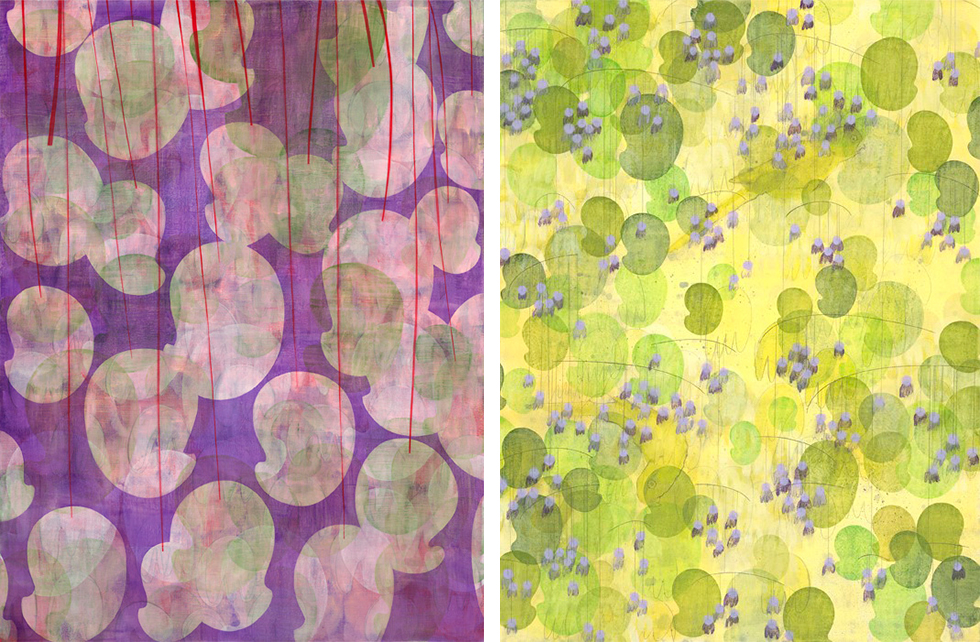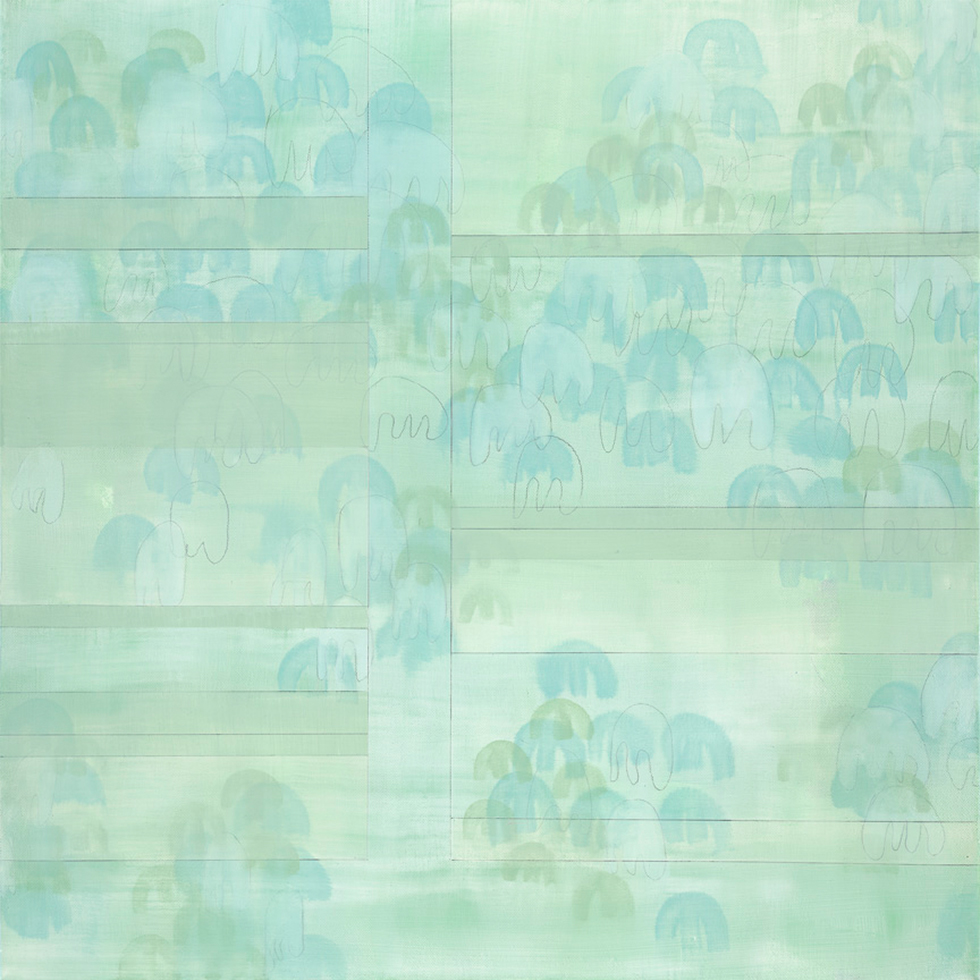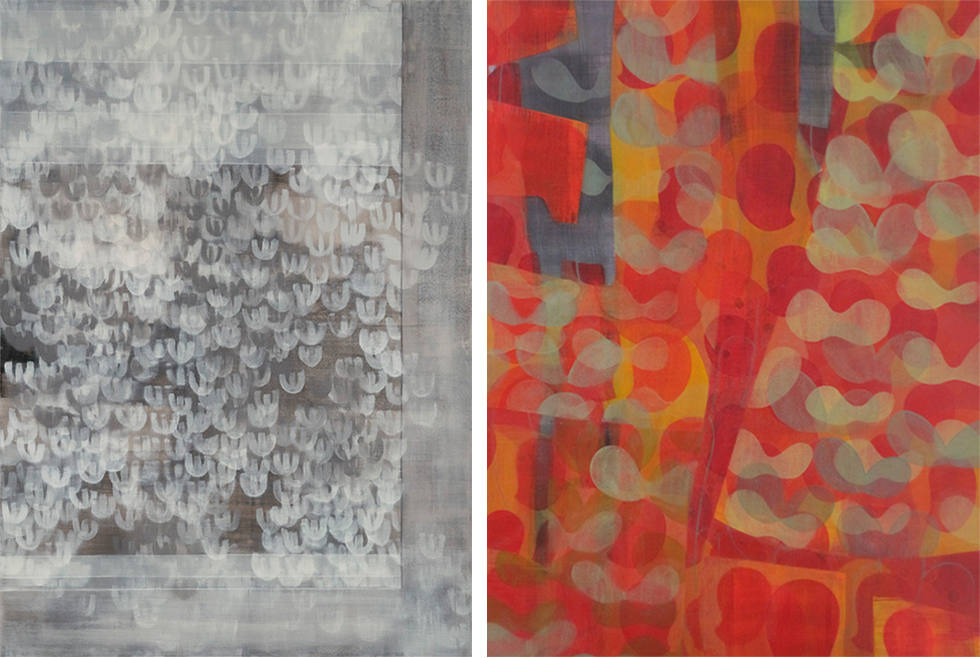 Kuzana Ogg is a painter who has lived a life filled with travel! She was born in Bombay in the early '70s and "the first years of her life were divided between the ancestral home of her grandfather, surrounded by lush gardens and groves of coconut trees, and the exquisite Worli sea face home of her grandmother. Her earliest memories are of temperate weather, fragrant jasmine blossoms, and layers upon layers of color." She then moved to England where she attended a series of boarding schools; Cornwall and Surrey in England, after that–Kodaikanal in the south of India. Later she moved with her family to New York where she attended SUNY Purchase, graduating in 1995 with a BFA in Studio Arts. Soon after Kuzana married and moved with her husband to South Korea to teach English and learn Korean. After a six year stint there, they returned the U.S. in 2001, making their home in New Mexico. They recently relocated to California's central valley where Kuzana paints in a beautiful spacious studio.
"Color and its application remain the focal point of my work. Textile design devices such as block print, ikat and repeats are also prevalent here. However, in the current work, pattern is disrupted; partially obliterated in some areas, completely articulated in others. Mark and imagery are developed through an indirect method of ghosting colors and line fragments. This layering and attention to stroke, produce a lustrous and complex surface, open to interpretation."
Kuzana has participated in several residencies, the most recent in Sri Lanka. Her work has been exhibited, published and collected both nationally and internationally. She has a reproduction contract with Crate & Barrel, and a few of her recent projects include an installation for the Blue Man Group Chicago in 2013, Art in Embassies 2010-2013 and an upcoming solo museum show at the San Luis Obispo Museum of Art in November. She will also be taking part in a three person show from June 4th-29th at the Westmoreland Museum of American Art in Greensburg, Pennsylvania.
See more of her delightful pattern-filled paintings at KuzanaOgg.com!