Emily Gorski is a Brooklyn-based textile and CAD designer who has designed for noteworthy home decor brands including West Elm and DwellStudio, "spanning the gamut in the home industry from bedding and pillows to rugs and upholstery." She has recently made the transition from in-house designer to the world of freelance design–"I am in the very early stages of beginning to do my own thing but already am in love with all the design possibilities and freedom I now have at my fingertips. Hopefully another designer with a passion for pattern will find my story inspiring." Read on to learn more about Emily's time spent at DwellStudio, her thoughts on what makes a successful design for home furnishings, and more.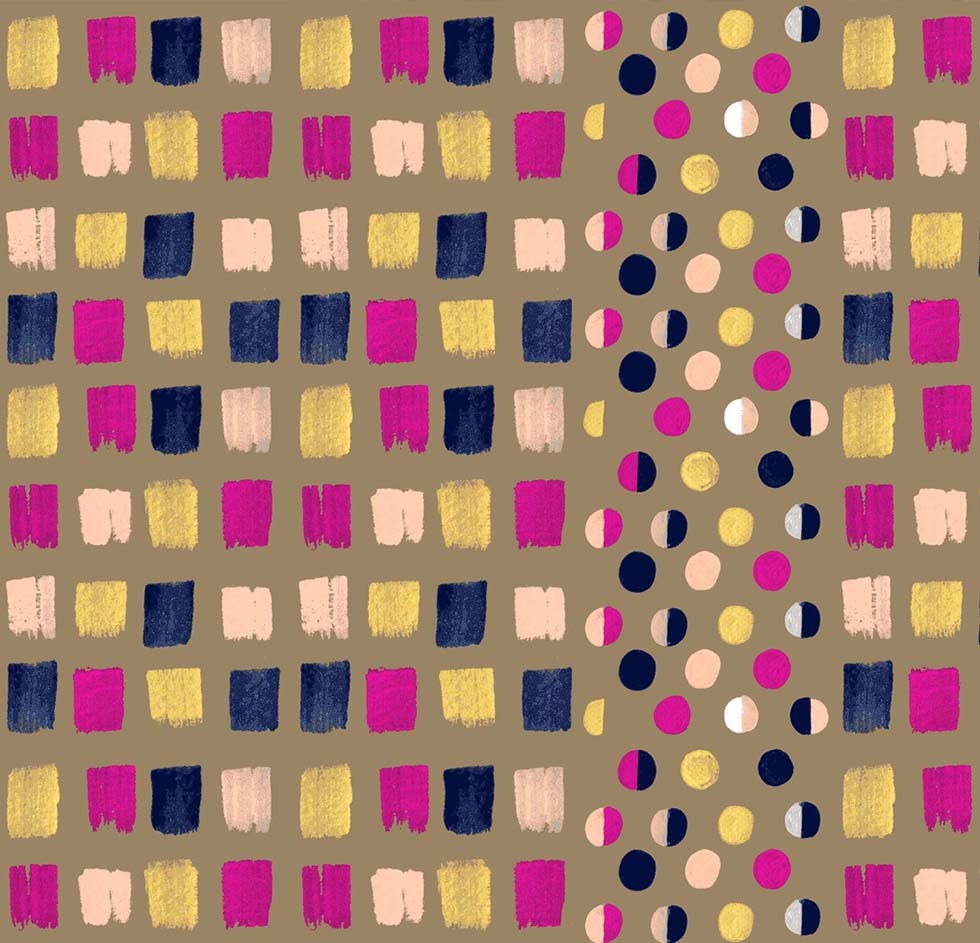 How did you find your way to the field of textile design?
I studied at the Fashion Institute of Technology in a program called Fabric Styling. It was a broad range major that covered anything from photo styling, textile design and science and CAD for textile design. I really focused on the home industry because of my love for decorating my apartments. During my last semester I interned in the home industry and was quickly hired to be the in house CAD Designer. I manipulated purchased artwork for bedding, pillows, window and throws as well as created my own designs when needed. From there I moved on to DwellStudio as a Textile Designer since I got a taste of creating my own designs from scratch I wanted to do it in a bigger way. I always admired Dwell for their taste and design aesthetic and was honored to be able to be a part of that team.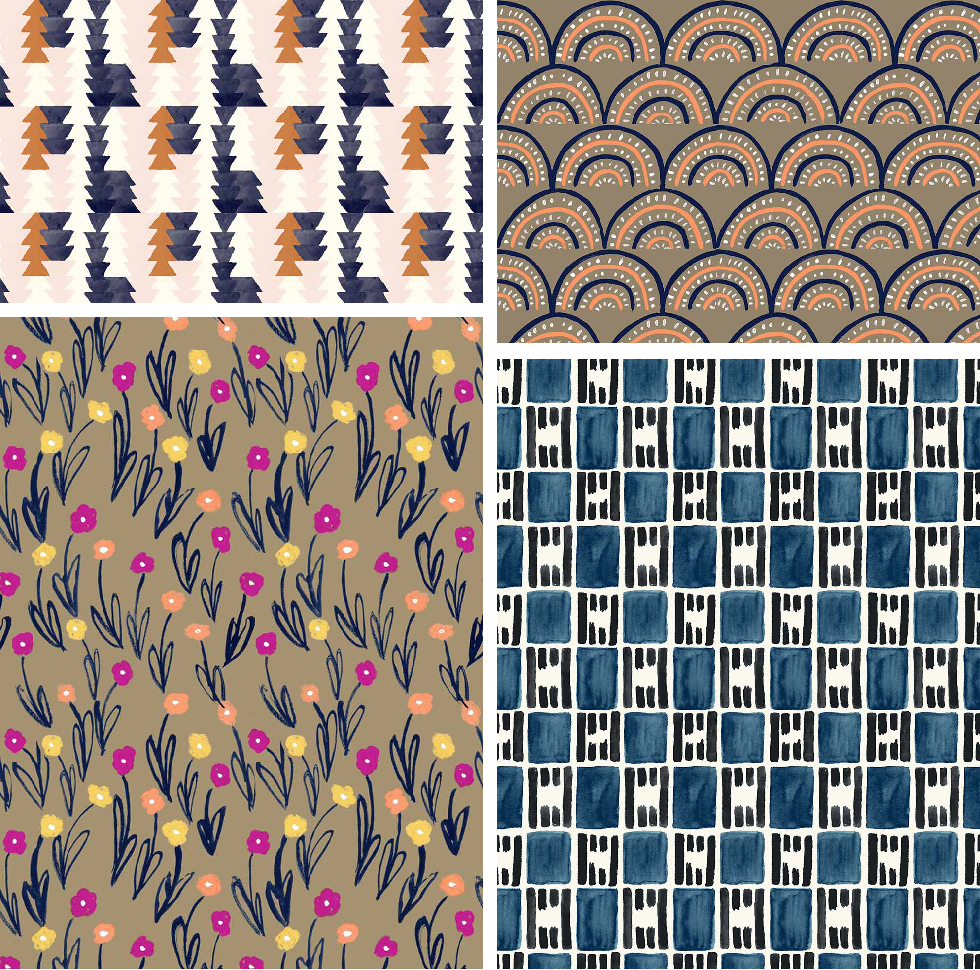 How did you land your job at DwellStudio?
I responded to an ad online. I sent over a quick email along with a link to my online portfolio. I think having a stand-out website is really important when applying to creative jobs. It is a huge reflection of yourself and you work, so take the time to make your website as good as it can be. I regularly update mine, which is time consuming but shows your passion in what you do. The possibilities of making a lovely website now are endless, you don't need to know fancy code and can personalize templates on any host site. A cookie-cutter website is something that I think will easily get passed over.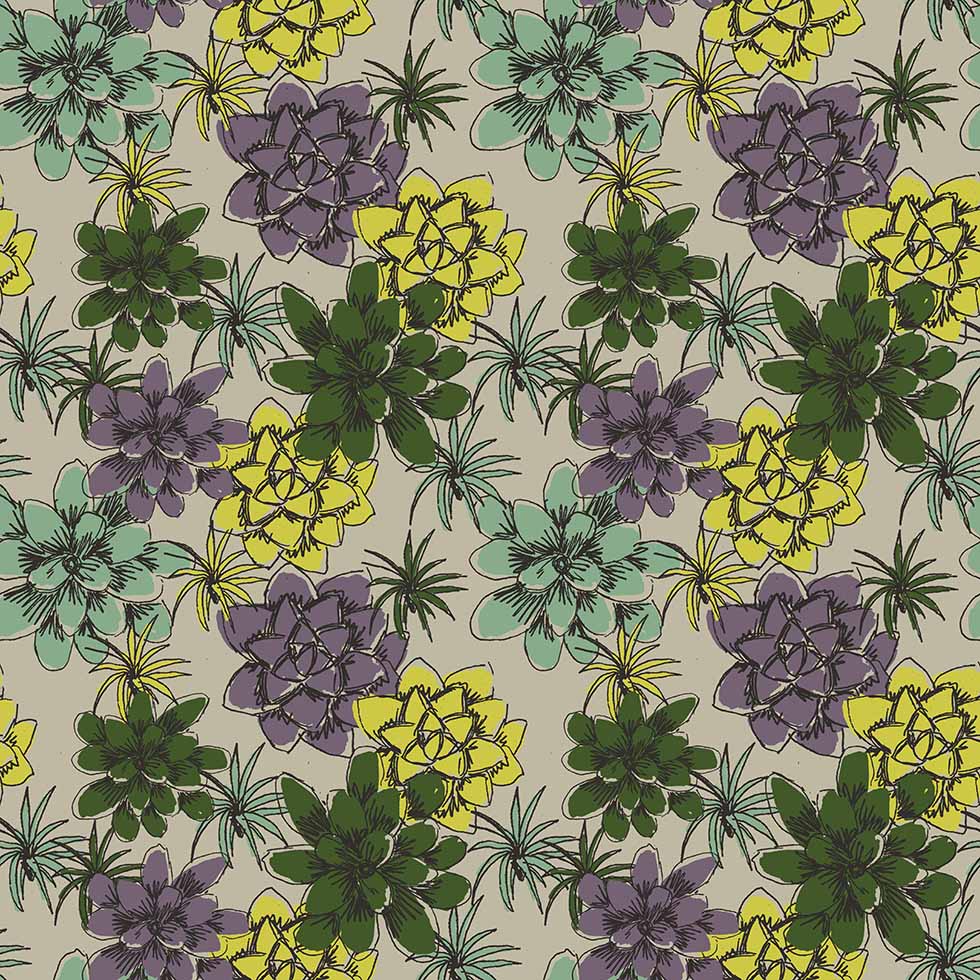 Could you talk about your time spent at DwellStudio? What were your responsibilities?
I learned so much working at DwellStudio. It was essentially my first job solely as a Textile Designer. My responsibilities there included creating the actual designs for bedding, pillows, upholstery and rugs, making colorways, outputting the production ready design spec and reviewing the strikeoffs for color and design. The beginning of the process was always my favorite. The head designer would create beautiful inspiration/mood boards with ideas that DwellStudio wanted to pursue. From there you let your imagination run wild… researching, painting, drawing, CAD'ing up designs and ideas to show. Once an idea was accepted at the concept stage I really got to use my Textile Design skills, deciding how best to implement that design. Do I want to hand-draw or paint it or work on it completely in CAD. A skill that I think is really a lost art now is actually drawing your design out in scale AND in repeat. I luckily got to use this method for a design I worked on there. It is a time-consuming challenge but so nice to not have to rely on the computer for the whole process.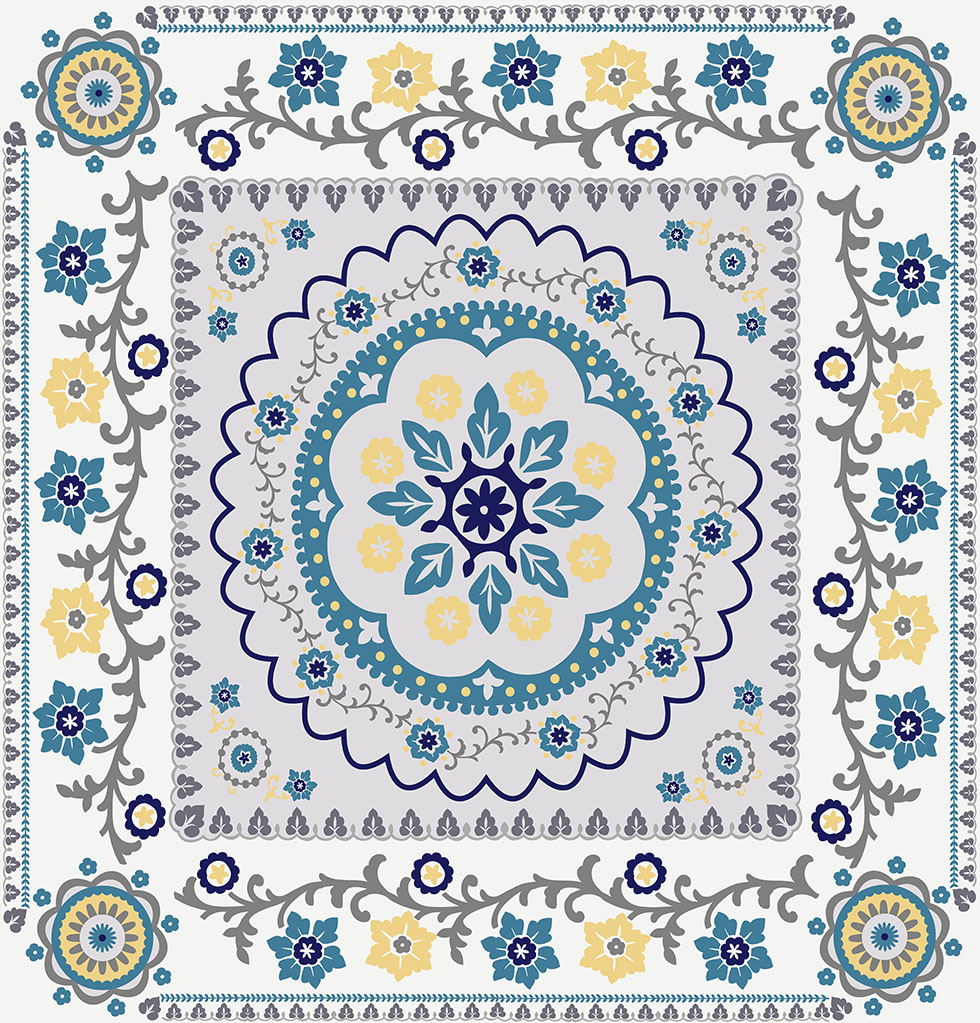 What are some of the most important factors to keep in mind when designing for home furnishings?
Designing for the home industry totally depends on your customer. So I think shopping the stores you are selling to is vital. I have worked on a broad range from mass market to high end. With your mass market customers it is important yes to seek some guidance from trends and seeing what's out in the style-concious markets but the design always ends on a safer note- both design and importantly color. Designing for the higher end customer is more trend driven and actually harder in my opinion. A successful print is very laborious, and needs to have multiple eyes on it for design and color perspectives. Color plays a huge role in the home industry. A customer changes up their home significantly less than they change up their wardrobe. Color for upholstery, window, rugs and bedding needs to be slightly more timeless than say a pillow cover which people can replace seasonally.
Are there any skills you learned at DwellStudio that are helpful for building your own business?
I learned from great companies what is expected as a textile designer. I learned how to prep files correctly for the mills, working within specific color and repeat size guidelines. Also with multiple projects and their looming deadlines at once I learned to work in an organized and extremely time efficient manner.
Where do you gather inspiration for your work?
I use Pinterest to the fullest extent! You can really get lost down a rabbit hole full of good ideas and inspiration there. I love Uppercase magazine as well as the Celia Birtwell and Florence Broadhurst books I own as classic good design inspiration. I would say now as a freelancer I would like to use my traveling as a huge source of inspiration! The opportunities and ideas out there are endless. I even just enjoy going to the Brooklyn Botanical Gardens and looking at real flowers and plants up close. I almost immediately will be inspired for a great print or layout idea.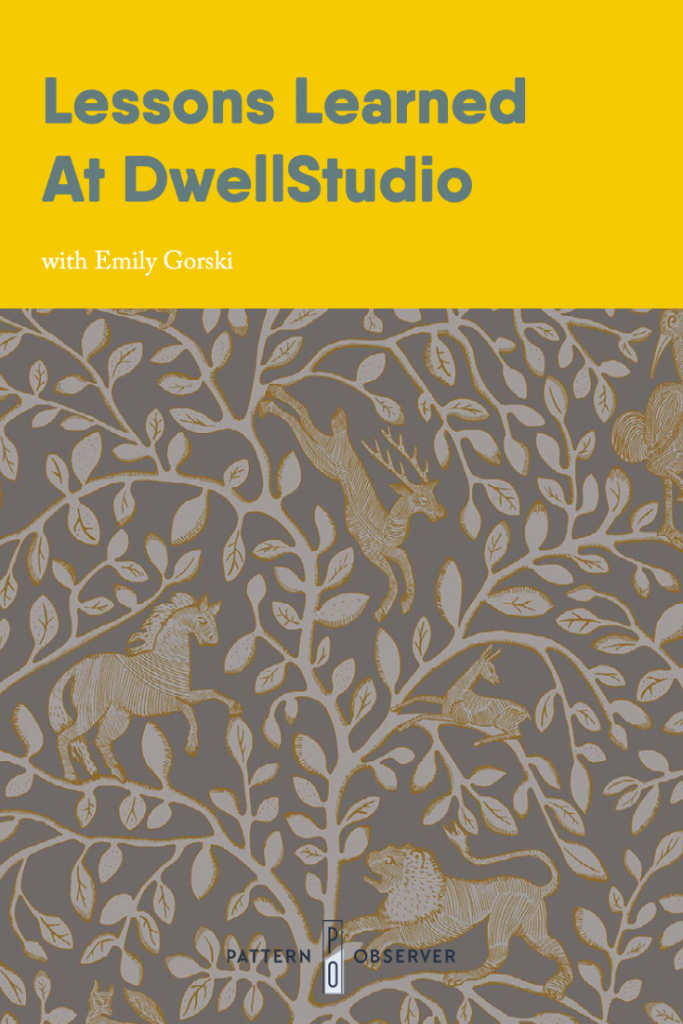 Who are your design heroes? What about them inspires you or influences your work?
I have a soft spot for William Morris. The repeats are incredible, so intricate and seamless with a beautiful hand. It really makes for my favorite type of look.
Any words of advice for aspiring designers trying to make their way in this industry?
Whether freelancing or working in-house there is no right or wrong path, it is key to market yourself for your strengths. Work diligently on your portfolio/website because it is the first impression you will give to potential clients and employers.
A huge thanks to Emily for sharing all of these tips and recommendations with us! You can see more of her work here.