Over the years we've heard from many up-and-coming designers who want to start their own clothing line featuring their pattern designs but don't know where to turn for production. Well 3rd Rail, a studio providing screen printing in London, is one company that can help. Read on to learn about the customization service they provide and how their services are a great resource for surface and fashion designers looking to start their own line.
Screen Printing in London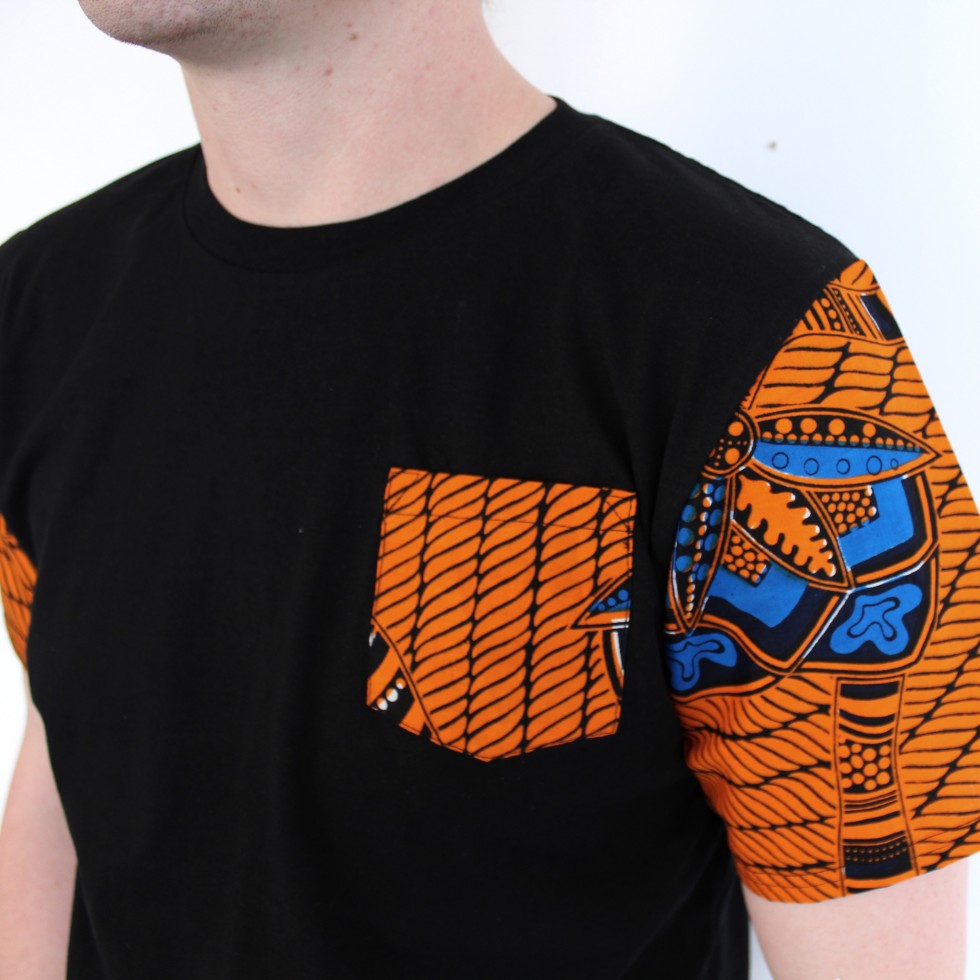 "3rd Rail is a company formed around a collection of illustrators, designers, printmakers and seamsters providing high quality screen printing and garment customisation from our fully self-sufficient studio in London. From epic all over t-shirt prints and laser sharp custom pockets to stunning art editions and bespoke packaging solutions, our services are available to anyone with the vision to exploit them. We pride ourselves on creating solutions for our clients' ambitions and will go that little bit further to produce the best possible product.
One thing that makes us unique from other garment screen printing services is our in house tailoring department. Though most of our printing is done on ready mades we also offer a customisation and newly launched full cut and sew service.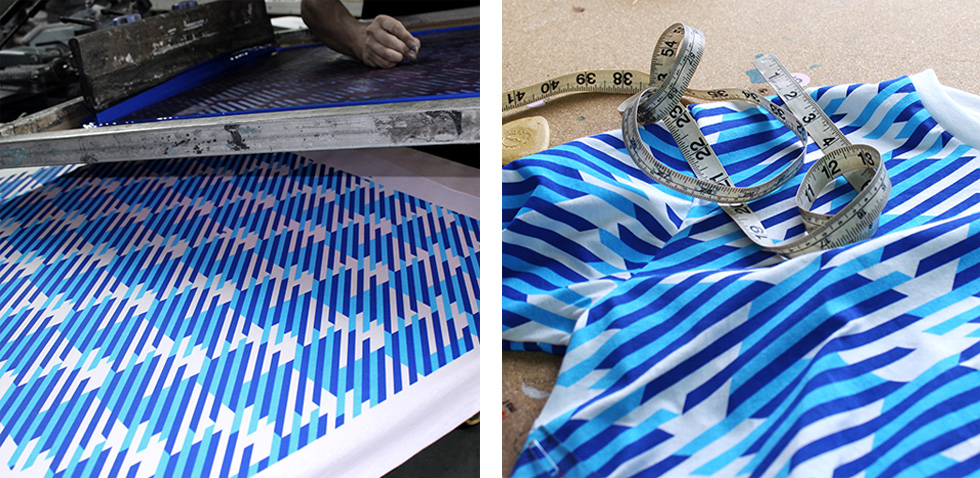 Screen printing jersey fabric panels and a close up of the finished t-shirt made in collaboration with The Pattern Guild.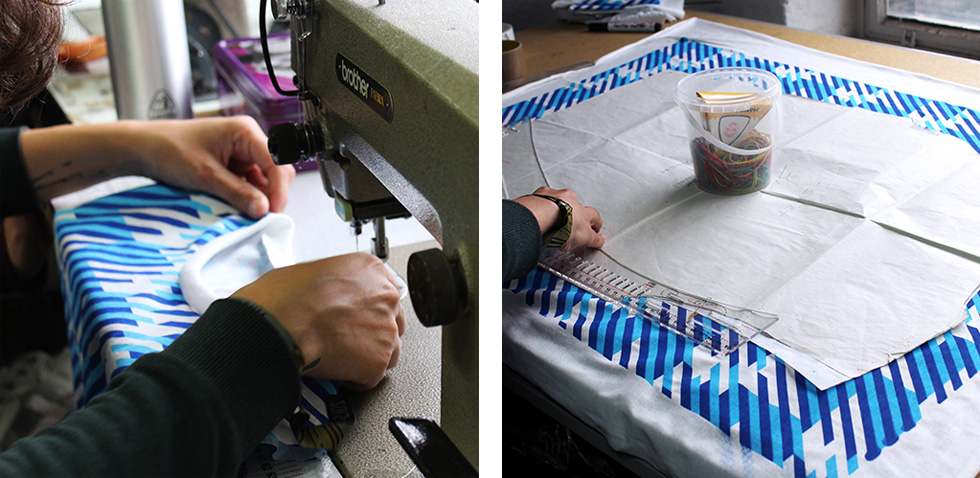 Ribbing being added and t-shirt patterns being marked up on the screen printed fabric panels.
Customisation basically means altering an existing garment. Usually when custom tailoring t-shirts people will opt for printed pockets or bespoke sleeves but we're open to anything.
Our cut and sew service on the other hand allows you to essentially build a t-shirt from scratch. By printing on sheets of fabric from which a t-shirt pattern is then cut and assembled our customers benefit from complete creative freedom as well as perfectly registered multiple colours. Perhaps you want your finished garment to have a different printed panel for the front, back and sleeves – this service makes all that possible and gives the finished item a unique and high quality feel.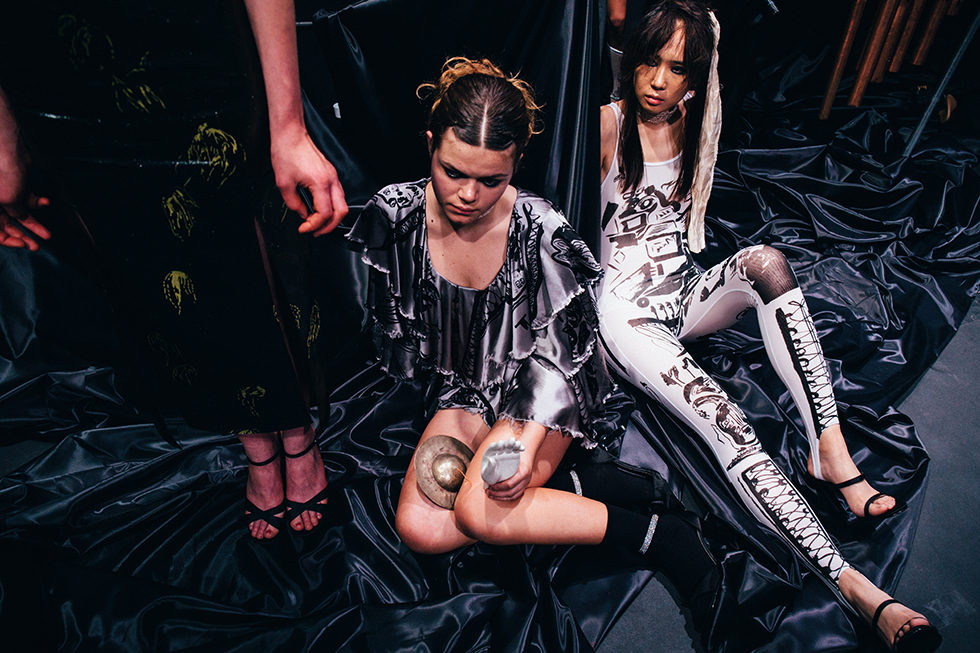 A bodysuit screen printed on pre cut fabric pieces for Claire Barrow's SS16 Collection.
The cut and sew service is great because it allows the designers to incorporate perhaps one of the most universal garments of recent decades, the t-shirt, into their range whilst giving them the freedom to interpret it in their own unique way.
The customisation service is an excellent option as it is far cheaper to modify a ready made sweatshirt for example than it is to have one made from scratch.
We've been screen printing for many years now so we know how to get your designs/prints to look exactly how you want them to on fabric."
Visit 3rd Rail around the web at:
Want to learn how to create pattern designs? Our FREE video training helps you turn your artwork into TEXTILE DESIGNS that sell. You'll learn industry basics and how to make it easy to sell your work. LEARN MORE…