Aren't these nature-inspired patterns by April Mawhinney just the prettiest? You can plainly see the care and attention to detail that goes into her design process yet there is also a playfulness and her work never feels too precious…not an easy balance to achieve! April is based in the U.K. and currently works as a freelance Textile and Surface Pattern Designer for the interiors and fashion industries. She works with a range of clients, but currently her main focus is on kitchen textiles and patterns for the home décor market.
April writes, "I am a graduate of Winchester School of Art, U.K and after graduating with a degree in Textiles, I was lucky enough to work for a period as an in-house designer designing patterns for home furnishings market.
In 2013, I won a Talent Development Bursary (co-funded by the Arts Council England and Aspace Arts, UK) which gave me access to funding and professional development allowing me to launch my own design studio. Part of this development programme, I was able to build upon my in-house experience by completing the 'Sellable Sketch' and 'Ultimate Guide to Repeats' courses in Pattern Observer's Textile Design Lab.
Since launching April Mawhinney Design Studio, I have been working freelance, focusing on creating beautiful designs for the kitchen textiles and home décor market. My patterns are all created from hand painted and hand drawn elements; I use CAD techniques to create the final designs, either as placement prints or repeat patterns suitable for sale or as freelance projects for my clients.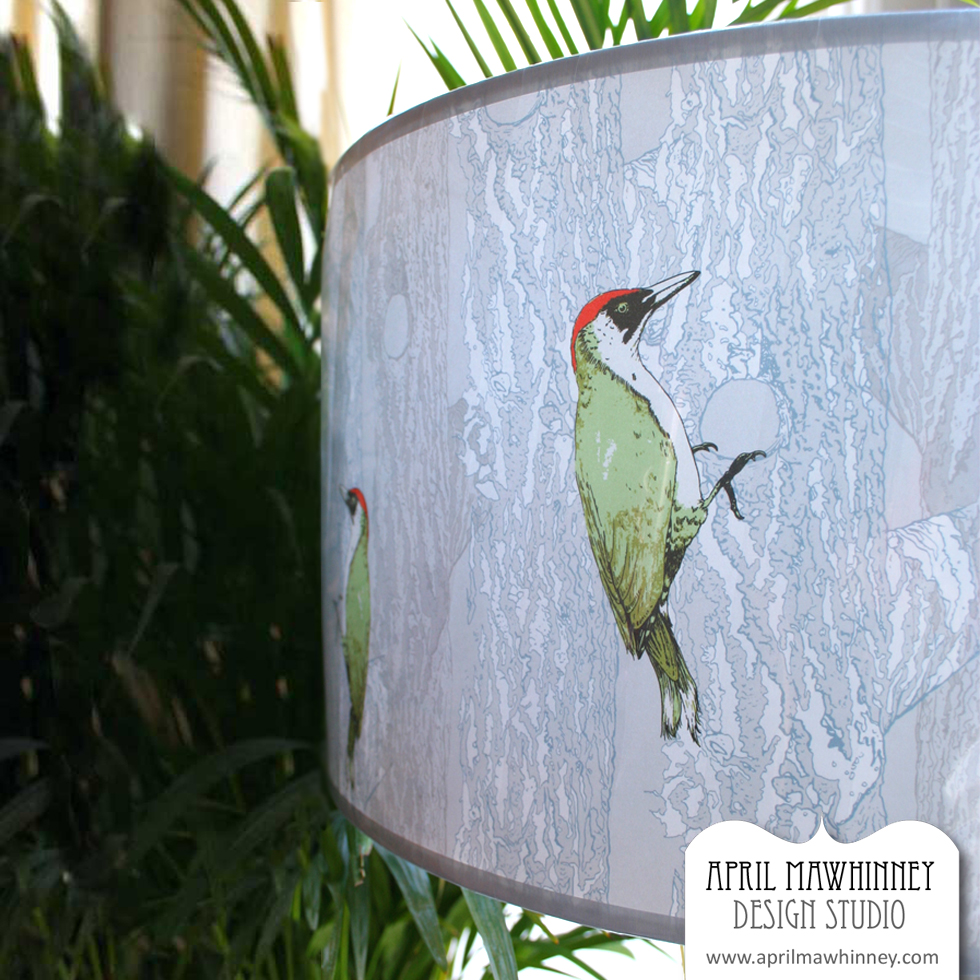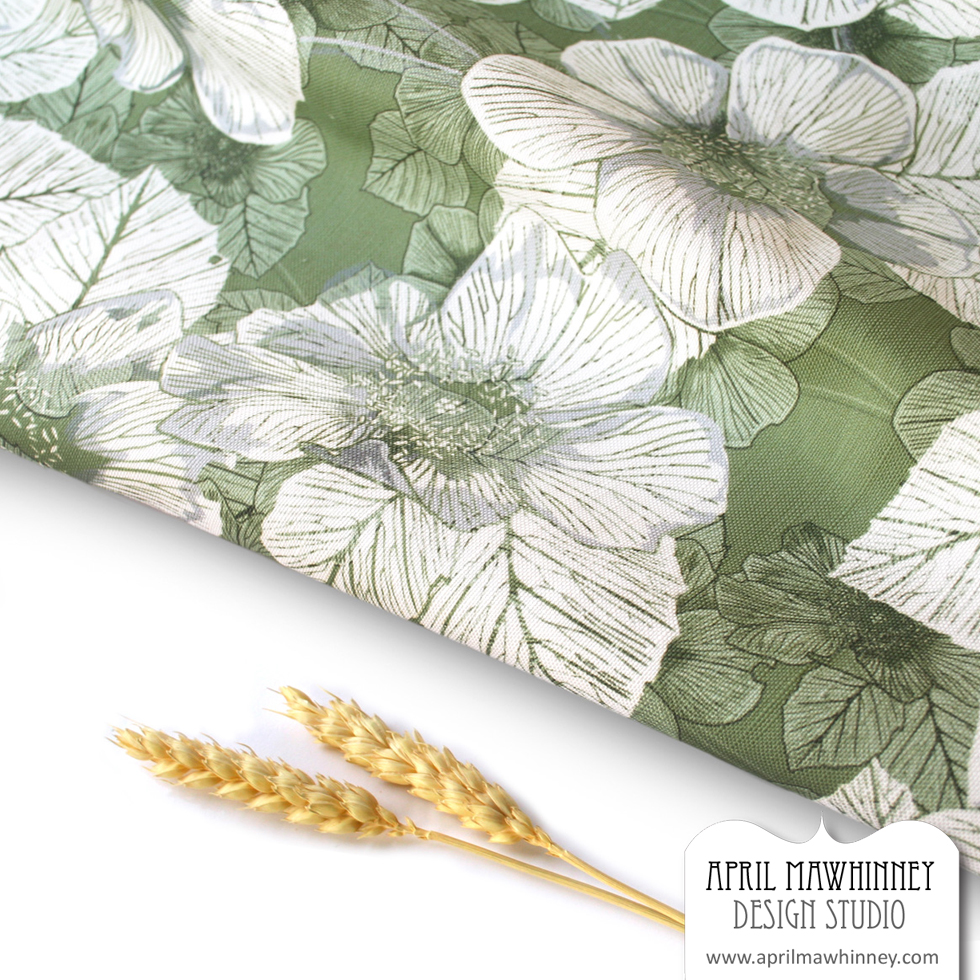 My aesthetic and signature style is illustrative, floral and feminine – it is really important to me (and my clients) that the designs start as hand painted and hand drawn images. My clients come to me because they want to see the human touch in a beautiful design.  Due to the interest in my work, I have just recently launched an online pattern library in order to enable me to sell my designs to a bigger audience. Customers can login to view these designs at http://www.aprilmawhinney.com/pattern-library/
Originally from Northern Ireland, I am inspired by the flora and fauna of my native landscapes – Overcast skies, rugged mountains, wild seas and lush green landscapes.  These landscapes inspired me to launch my own range of products in 2014 – including wallpaper, lampshades, bone china mugs and cushion covers. I pride myself in using UK manufacturers to produce my products – there is a wealth of artisan manufactures within the UK who need to be supported and treasured by the design industry. http://www.aprilmawhinney.com/products/
I am currently available for freelance work and love to work with a range of clients, big or small. My experience of launching my own product range, has helped to give me knowledge in dealing with manufacturers and creating designs suitable for a range of applications – so I'm always happy to help and advise my clients where possible.  Should you wish to know more information about what I can offer and how you may work with me, you can find more information at: http://www.aprilmawhinney.com/work-with-april/
My website: www.aprilmawhinney.com
Facebook: www.facebook.com/aprilmawhinneydesigns
Twitter: www.twitter.com/aprilmawhinney
Pinterest: www.pinterest.com/aprilmawhinney
Instagram: @aprilmawhinney
Interested in textile design but not sure how to start? We've created a FREE video training just for you! LEARN MORE