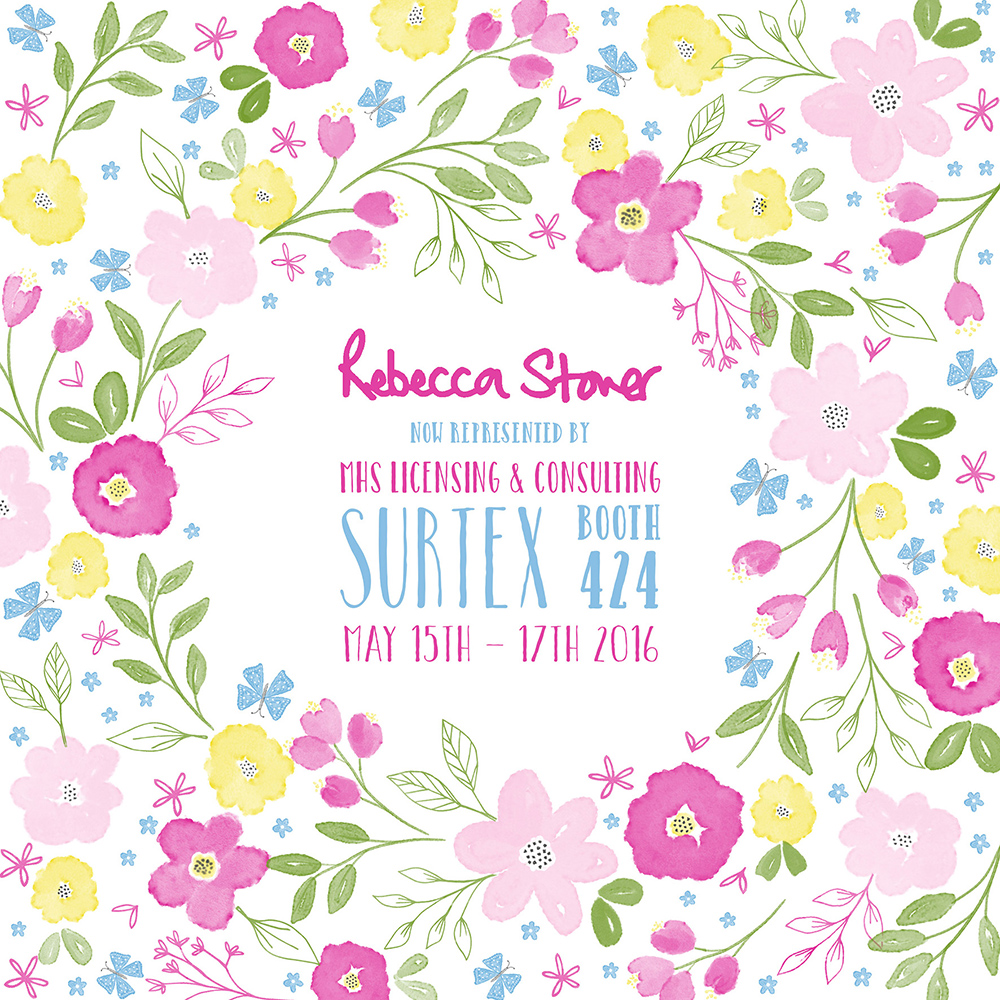 Rebecca Stoner is a Surface Pattern Designer and Illustrator based in the UK and is making her debut at Surtex with her new licensing agent MHS Licensing!  She creates designs for products such as fabric, homewares, stationery and laser cut metal and loves working with clients to create designs that are perfect for a specific product or project, helping to bring it to life.
After setting up her business just over 10 years ago Rebecca has worked alone but more recently she found it increasingly difficult to balance the time she spent between creating new designs, working on commissions and reaching out to new clients so she made the decision to start working with a licensing agent.
"I love working with clients and obviously love creating new designs but I was beginning to feel so stretched between all the different jobs that come with working for yourself and being able to create new work and get it out there.  I just felt it was the right time to take my business to the next level and relieve some of the pressure so I could spend more time actually creating the work. I'll still be carrying out freelance work and commissions but from now on MHS Licensing will manage all my licensing work. I am very proud to have them representing me and in the short (but very intense!) time I've been with them so far, preparing for Surtex, they have been so supportive and positive about my work and I'm really excited to see what the future brings!"
Working with her new agent has given Rebecca the time and space to experiment with lots of different mediums and she's been having fun combining painting, hand drawing and collage with digital work. This is a preview of some of the collections in Rebecca's new portfolio but MHS Licensing will be showing her full portfolio at Surtex in booth 424, which is brimming with lots of beautiful new work, including pretty patterns and fun illustrations.
You can see more at:
http://www.rebeccastoner.co.uk/
https://www.mhslicensing.com/art-brands/rebecca-stoner.html