Courtney Capone is a New York-based surface pattern designer and illustrator specializing in surface pattern design. Her lifelong love of doodling, which used to get her in trouble in class, is now her favorite source of inspiration. She strives to create patterns that are energetic, cheerful and fresh.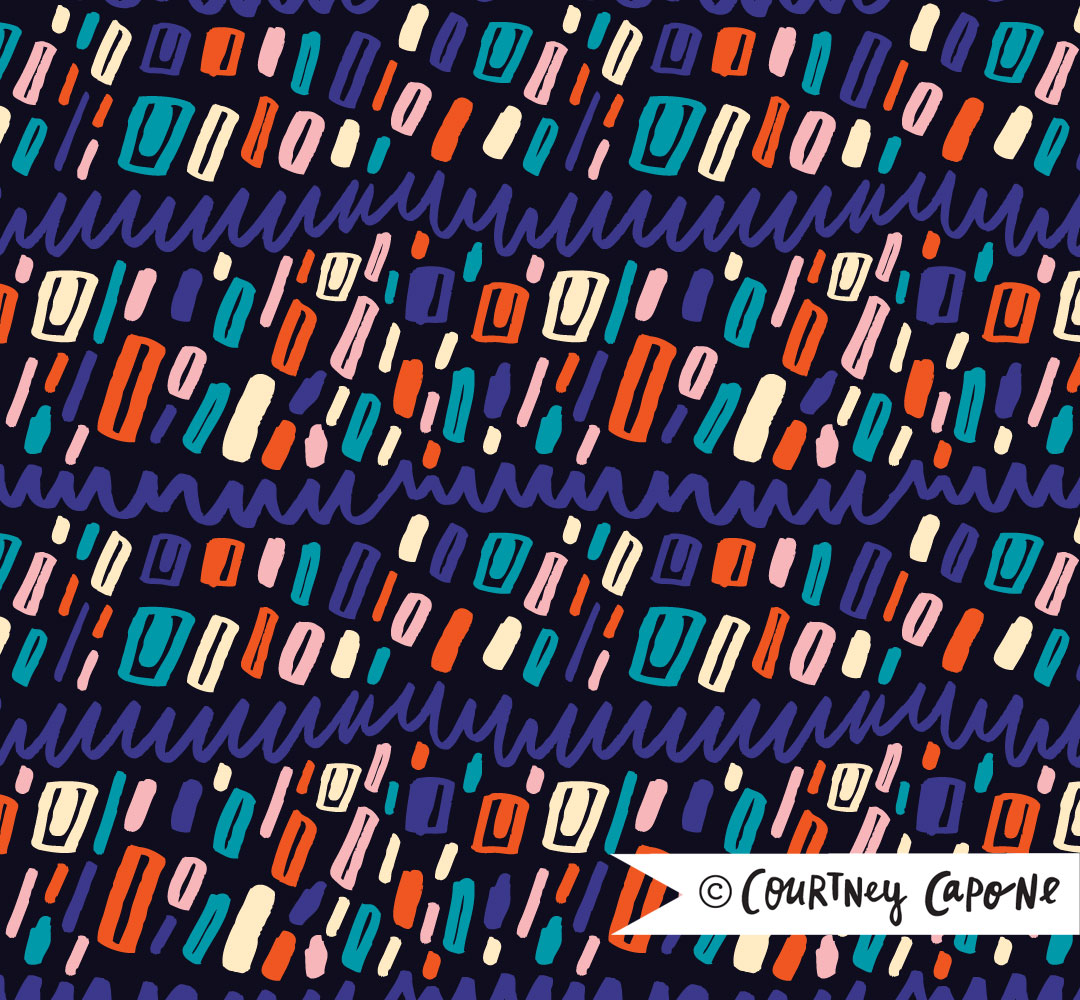 Courtney grew up drawing from an early age, but inherited her love of patterns from her maternal grandmother, who was an avid sewer and crafter. "There was always all sorts of vintage fabric and ephemera in my grandma's sewing room, and I definitely credit that as a huge source of inspiration for me to this day." She recently decided to focus more on her surface design, and in doing so embarked on a self-initiated challenge to create one pattern a day for 100 days, which she posts to her Instagram. "The challenge has really helped me understand my style, and has cemented that surface design is something that I truly love to do. I look forward to coming home from work and discovering which pattern wants to appear that day, what ends up emerging is often a surprise to me!"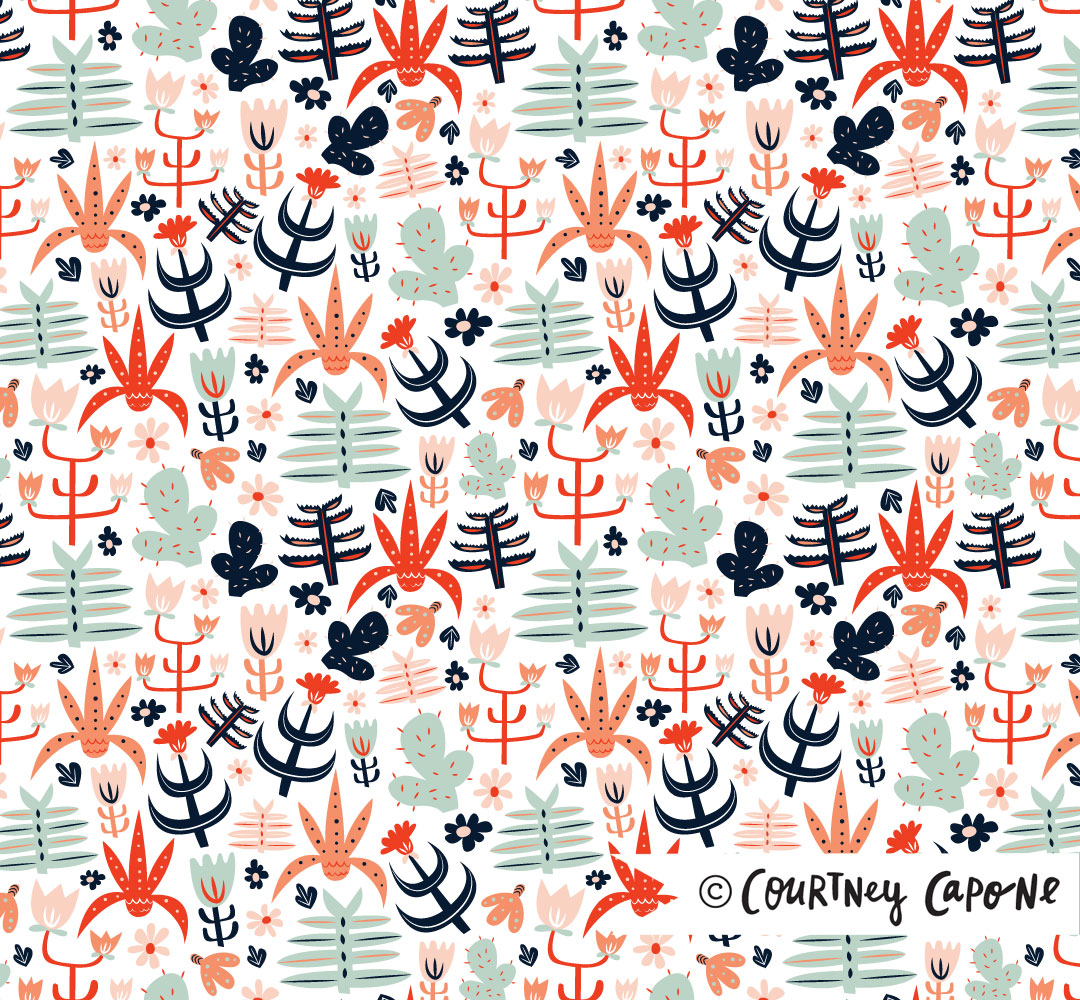 Courtney's work as a surface pattern designer can be found at her website (www.courtneycapone.com) and you can follow her design challenge on her Instagram (@courtneyecapone). Have a wonderful weekend!