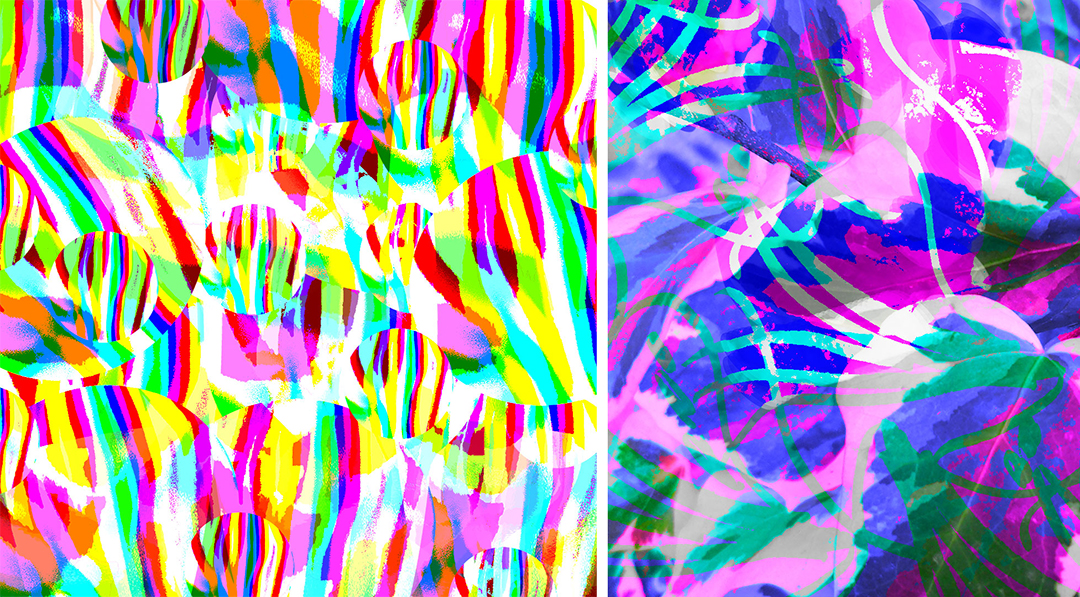 Esther Shavon recently founded her surface design studio, E'FLOMAE, and will be debuting her colorful abstract designs at Printsource New York next week, from August 9-10. If you are attending the show, check her out in booth #C20!
"I am currently taking appointments to view my work at Printsource and throughout the week. I will be available for appointments in New York all that week! I'm really excited to explore the tradeshow experience and looking forward to making new connections!"
MY JOURNEY:
A bit about me, I am self taught both in photography and surface design. I spent 16 years in the healthcare profession but I have always natured my creative side. I was constantly stopping to stare and daydream at the tiniest things: a texture on a rock here, the intricate weaving of tree bark there. I grew fascinated with the most minuscule found patterns on some of the most overt objects. I started to wonder: Wouldn't it be awesome if I could take the minute shapes and lines that seemed to mesmerize me, and create them on a larger scale?
I started taking pictures with my phone and when my vision grew larger that my technical availability, I started researching everything I could find relating to macro, or large scale print and patterns, and how to make my visions reality. That's when I bought a professional camera, took every workshop that sounded interesting and just jumped in and started playing with the settings on my camera. I was making patterns even before I knew there was a surface design profession out there. That all started about 10 years ago, and now I live and breathe color, pattern, and design!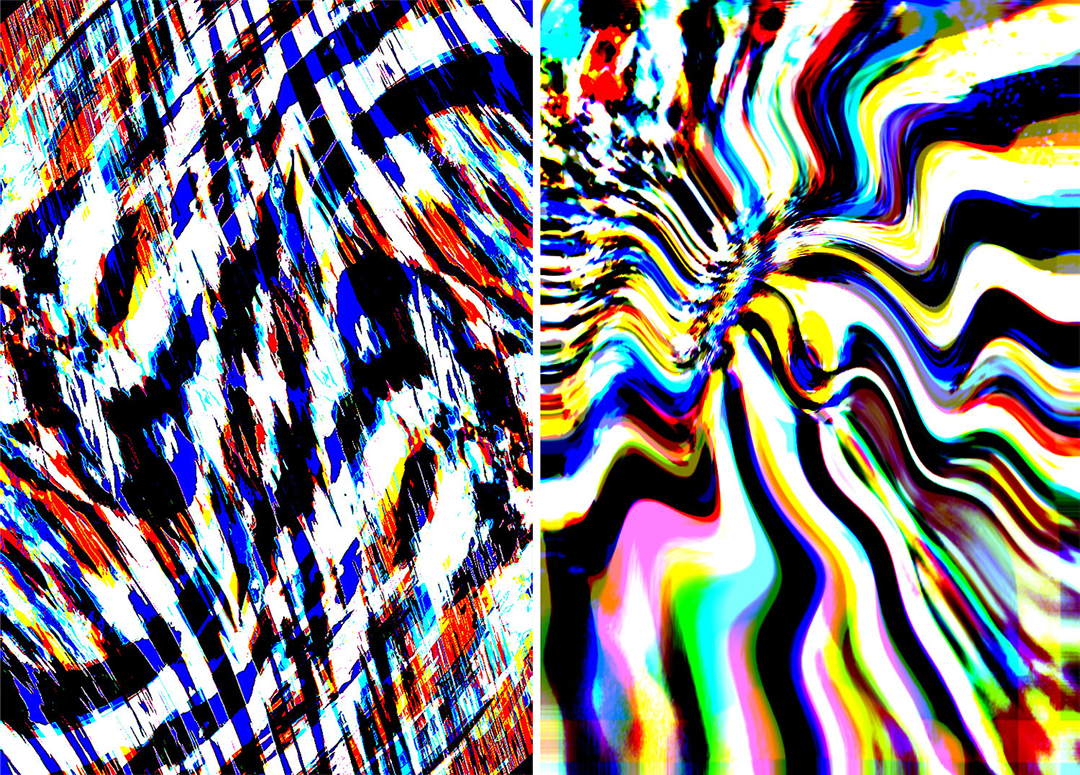 MY INSPIRATION PROCESS:
I am a fine art photographer and it definitely shapes how I view the world. I am forever in search for organic lines, shapes, and direction of movement, and constantly explore how all these elements are affected in relation to light, shadow, and scale. I usually have some sort of camera with me and I am forever taking pictures of everything…food, door knobs, the texture of my hair, any that makes me stop and stare. Even though I am constantly taking pictures, my mantra is: Take pictures of things that make you smile! I get really engaged and focused while exploring a subject with my photography. I and can easily spend 40 min to an hour at a time on one single subject.
The majority of my designs derive from my original photography. I am drawn in by a certain aspect, line, pattern or shape and that guides the direction of my patterns. The rest of my designs are a combination of ideas from hand drawn images from my sketchbook. The journey is a multifold process that can pretty much be full of surprises upon the end result; but I always keep that initial element of the original photograph in the forefront of my creative process when designing each pattern. I often have the original photo handy to keep my initial inspiration focus at the center of my design process. It also helps to re-spark the creative mojo if I get stuck in a rut for ideas.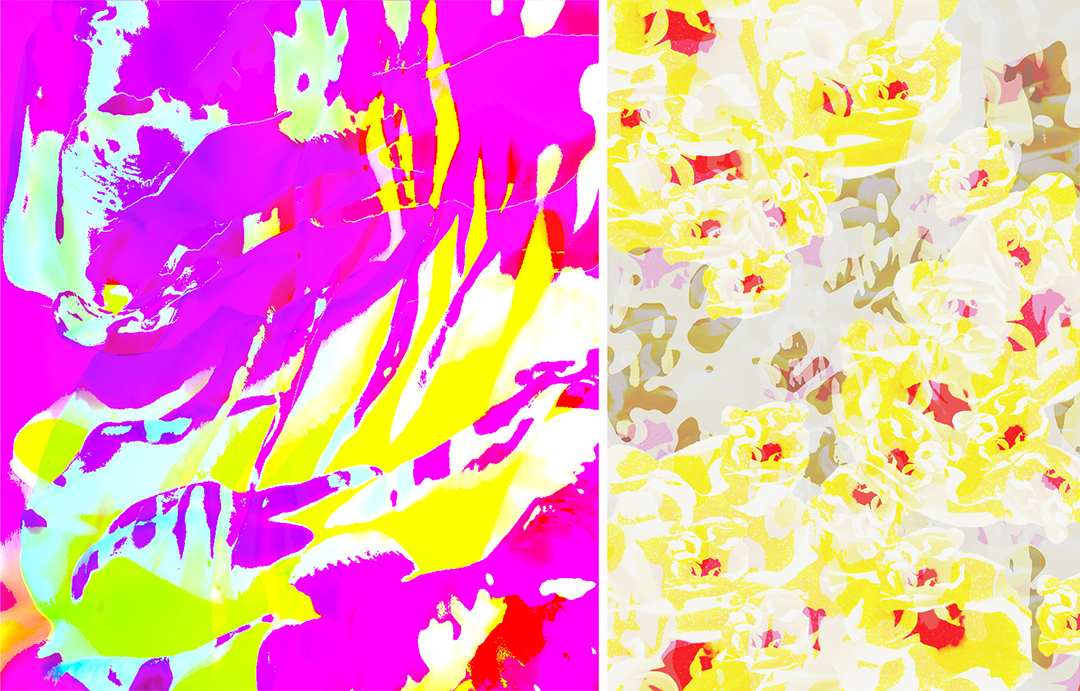 MY STYLE:
I have a distinct style of bold abstractions from organic elements with a modern twist. I welcome bright bold colors and lots of energy in my work. Two things that you see repeatedly in my designs are bold abstractions and modern floral prints. I am obsessed with wildflowers! These two themes rock my world and I am constantly exploring how to integrate both in various styles and upcoming trends.
Visit Esther's website or her Instagram or Facebook page page to see more of her work. Have a great weekend, everyone!