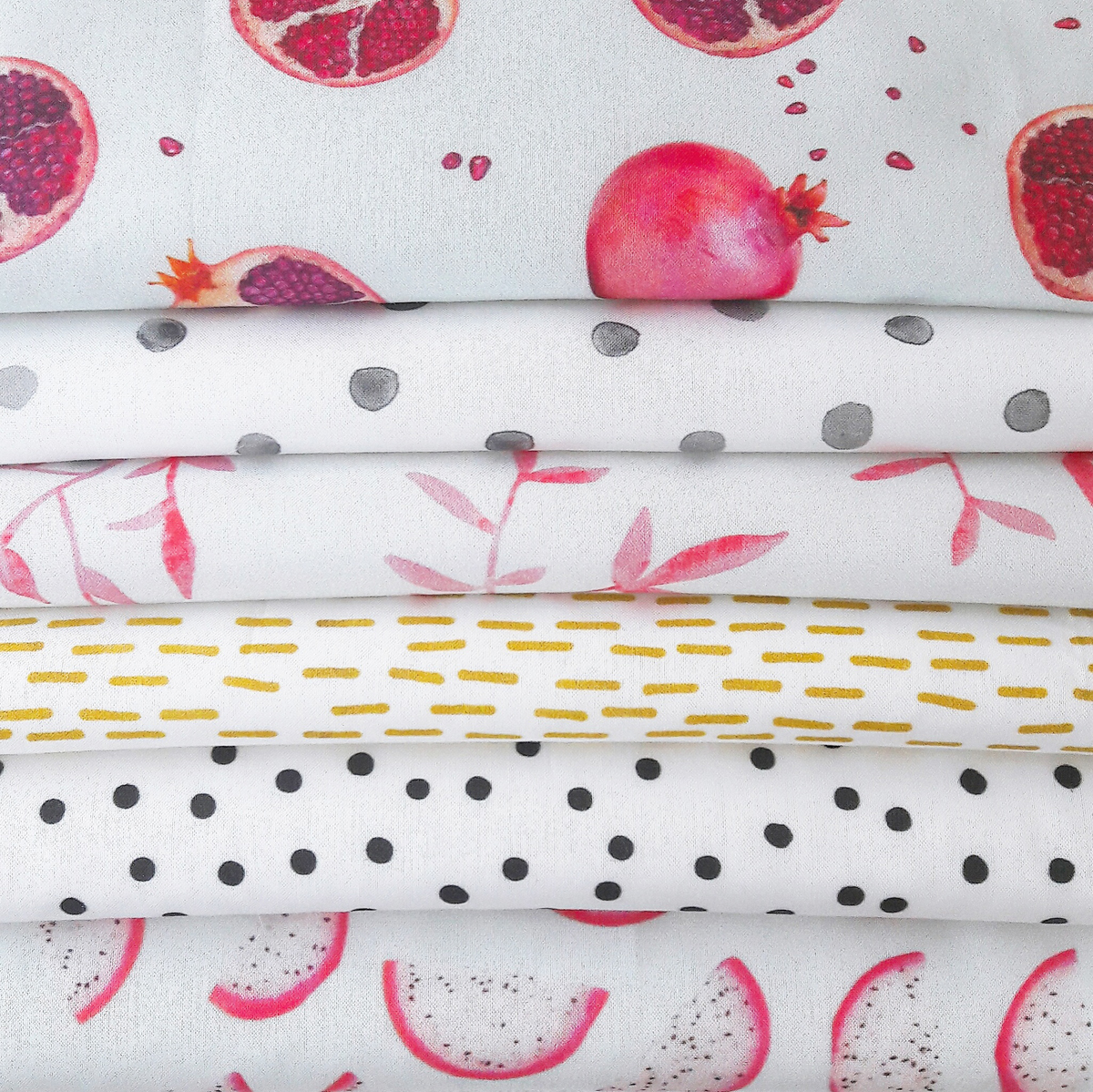 Lonneke de Roos is a graphic designer and the owner of
KIND OF STYLE
, a creative studio based in the Netherlands. Her quirky, modern patterns feature pretty fruits and playful mark making in abundance, which can be seen on products like phone cases, fabrics and postcards.
Lonneke was born and raised in the Netherlands, currently living in Den Bosch, a city in the south of the Netherlands. "For me my apartment in the city centre is the best of both worlds; I love living in the heart of a beautiful city and when I want to I can easily go to the woods and enjoy nature. I studied at the Academy of Fine Arts in Maastricht, the very south of the Netherlands. In the last two years of my study I was specialised in designing prints for fashion and interior. Nowadays I'm working as a brand designer in a Dutch retail company.
I have always been obsessed with finding and creating pretty things, when I was little I used to make clothes with my grandma's old Singer sewing machine and on other days I was redecorating my room with a pot of paint. I'm inspired by all the pretty things in life. Nature, colors, people, everything can be an inspiration to me. From the feeling I get when I look at a beautiful sky to the magnificent colors of exotic fruit. I'm always seeking for the beauty in the world, while travelling and in daily life."
Read on to learn more about Lonneke's latest creations…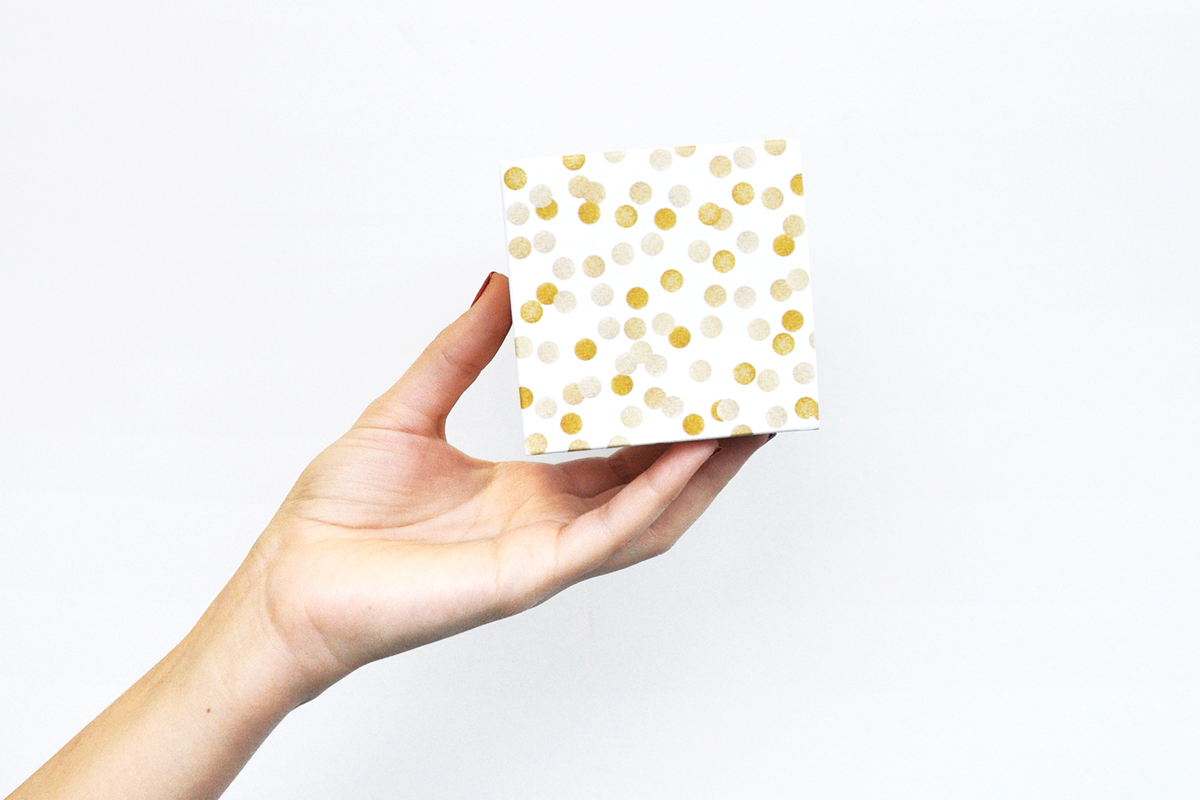 Gold Confetti – Greetabl
"This month I started a new collaboration with Greetabl. They have chosen my Gold Confetti pattern to be printed on their gift boxes. The pattern, made of gold confetti dancing around, has proved to be one of the most popular designs of my collection. With this print their boxes are the perfect gift when you need to send a party to someone! Gold Confetti – Where there are sparkles, there's a party!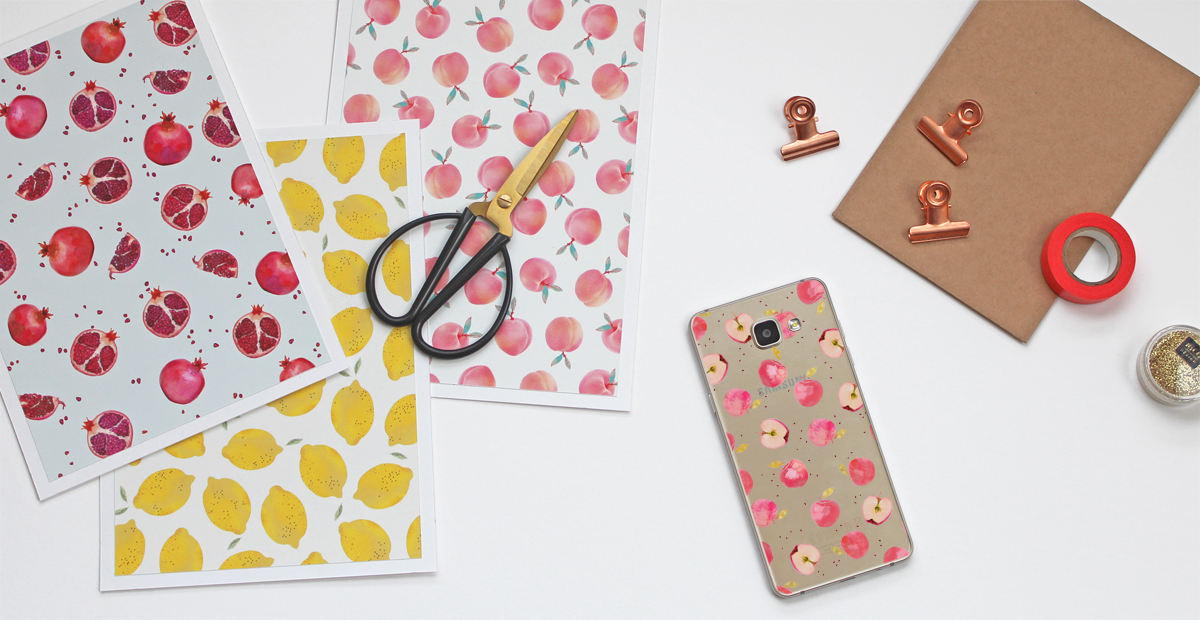 Tutti Frutti – Fruit collection
"Cheerful fruit patterns make a great alternative to floral prints. This collection started with the inspiration I got from juicy exotic fruits. The colors of dragon fruit, papaya and pomegranate are amazing! The designs are made for different product types, from pillows to all over printed shirts, but the clear phone cases are my favorite! Sweet, tasty and colorful surface patterns!"
While designing for KIND OF STYLE Lonneke creates prints and patterns for her own pleasure, as they "spread happiness and cheer". We were curious how KIND of STYLE came to be and Lonneke explained, "KIND OF STYLE started in 2011 as a diary about what inspired me everyday. When Pinterest was launched I started to use my pins more and more as my daily inspiration platform and I couldn't stop the feeling to start turning all this inspiration into creating designs myself. So I grabbed my sketchbook and began to doodle. Soon I had my first collection of quotes and surface patterns, it felt so great to design artworks and spread them around. In 2013 KIND OF STYLE as a creative studio was born. Why do I design? I can't help it. I just have to do it. It never gets boring, every time I start designing I love the feeling of creating something new. Usually I use multiple techniques in my artworks. I start an artwork with sketching or photographing and later I edit it digitally. For me the composition and color combinations are the most important things in my work. What I love about designing prints and patterns is to see them come to life in great collaborations. Over the years I started working with websites like Society6, Casetify and Spoonflower. Nowadays I see my artworks on a diverse range of products, from phone cases to wall paper."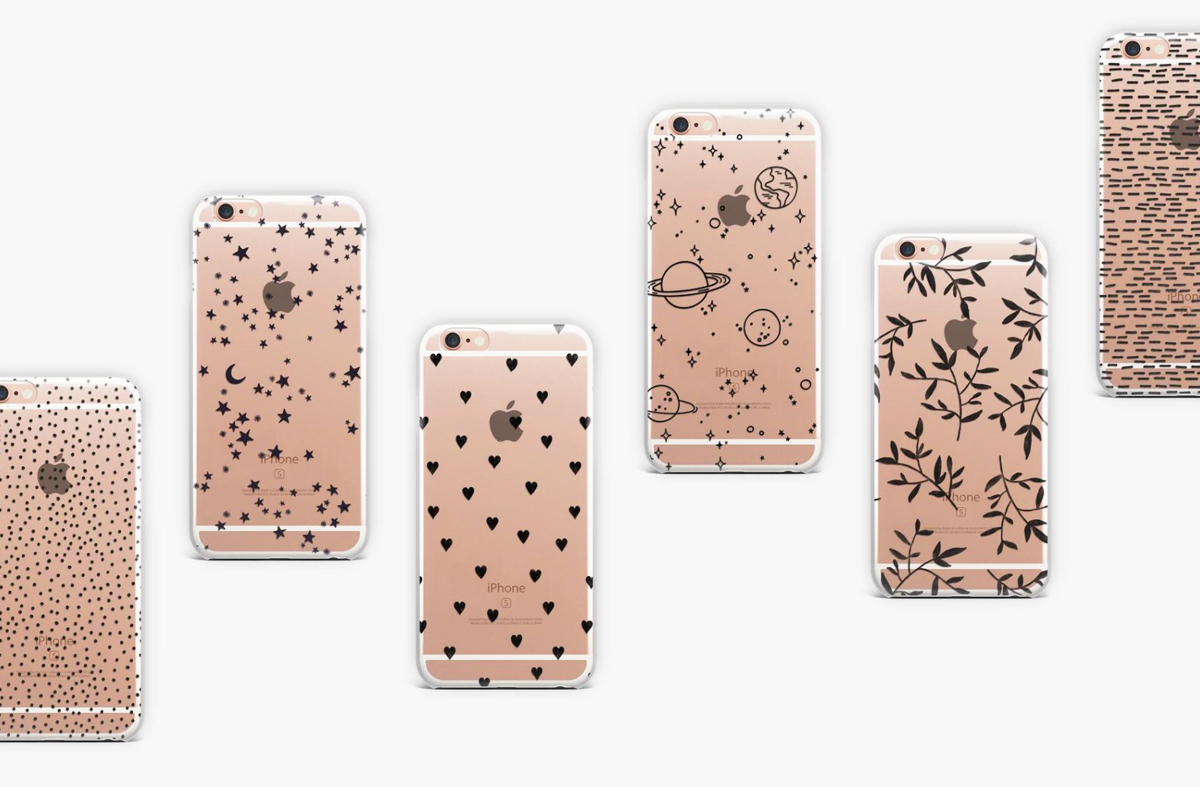 There is more to come for this talented designer! Lonneke writes, "I love to explore new tools and techniques, especially when it comes to things like design programs and web design. Making my own website was something I really liked doing. Yes, I'm quite a nerd 🙂 Up next is start learning how to make catchy videos for my website. What else I will explore in the future? I don't know, there are so many things I want to learn, maybe starting my own webshop?" Until then, you can explore Lonneke's work at 
kindofstyle.com
, or on 
Society6
, 
Casetify 
and 
Spoonflower
.
Have a wonderful weekend!