You're going to want to grab a seat for this post. The work of Ana Sanfelippo is so swoon worthy that you might stumble a bit.
Ana Sanfelippo is an illustrator, with a degree in Graphic Design from the University of Buenos Aires (UBA). She creates artwork for books, magazines, patterns, and products, while also enjoying lecturing at the University of Buenos Aires.
Ana's passion shone when she shared this with me: "I like being genuine with my work, make the things more special, to transmit emotions through simple and daily objects."
I believe that this goal of transmitting emotions through simple and daily objects is what makes Ana Sanfelippo's work so captivating. The pieces she creates are inspired by her personal experiences. For example, her cat, Sumi. It's the openness and subtle vulnerability, combined with her exceptional creativity and artistic talent, that make that swoon worthy combination.
Recently, Ana was kind enough to walk us through some of her recent work, which was created using acrylics and inks.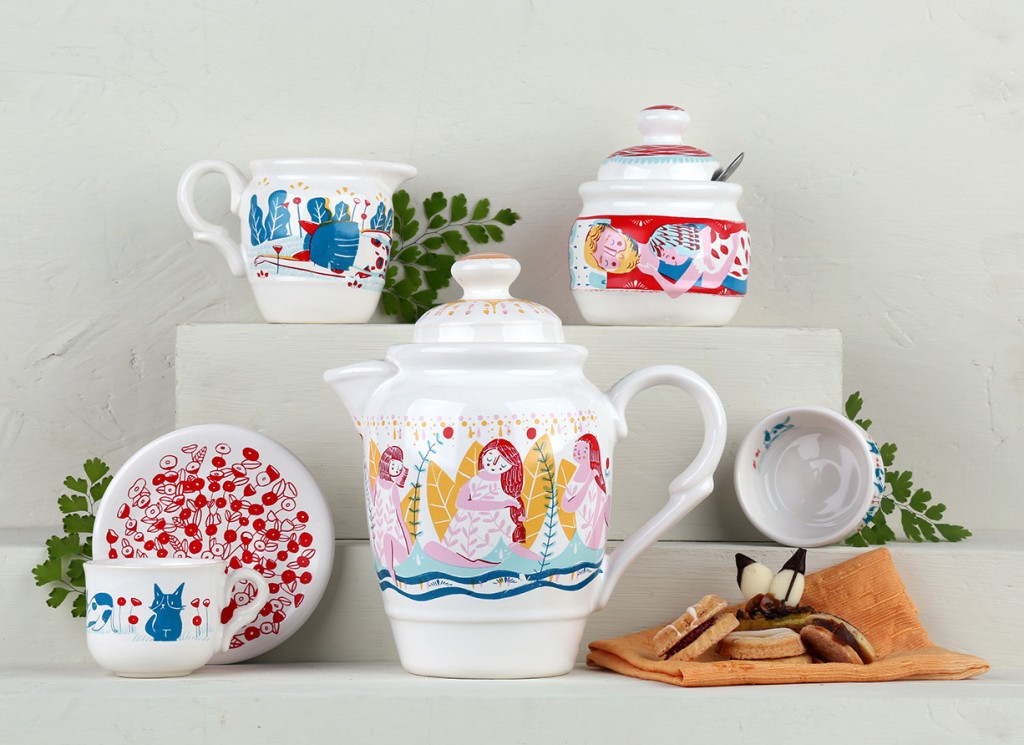 The pottery belongs to one of Amazonica's collections. This images represent a trip on the coast, along with birds, plants, and some special characters that are related with some astrological matters.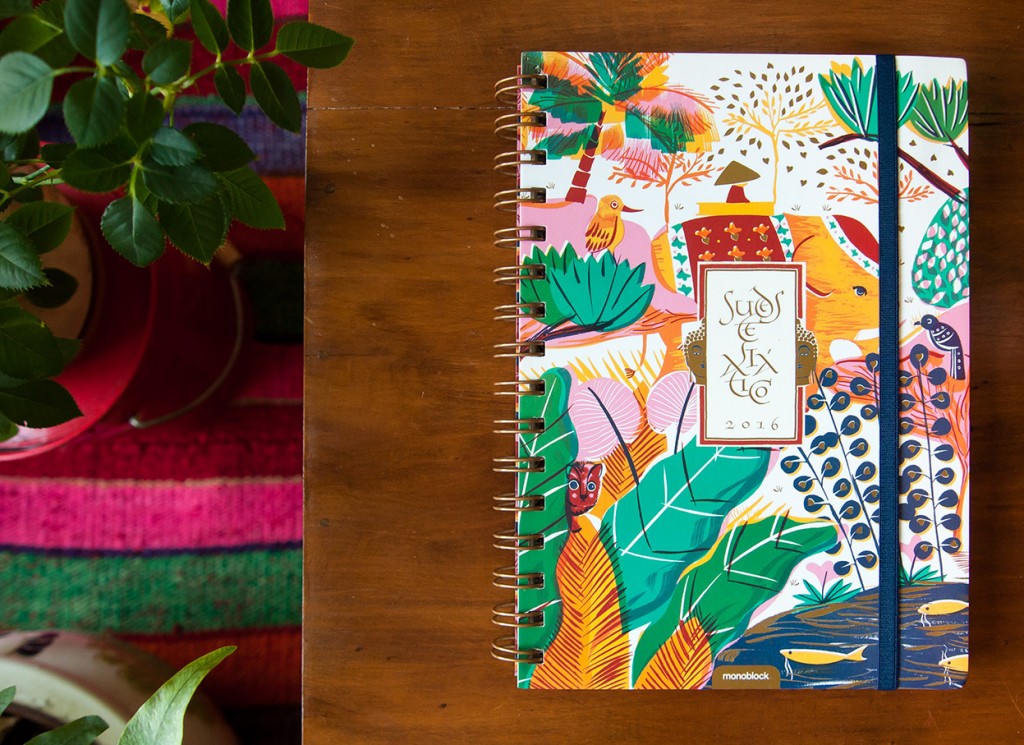 The notebook belongs to Monoblock. They have collections from many places in the world and the artwork has some details with gold ink.
Ana also said, "I also enjoy drawing botanical sceneries. Such as some fabric samples with forests and floral ambients with birds and butterflies. With the home collection for Oliverta, the story is about the autumn. I like to tell a story with the illustrations, not only make them decorative. You can see some characters enjoying a nap on the fallen leaves; a dog and cat with scarves, feeling the wind on its faces, and so on."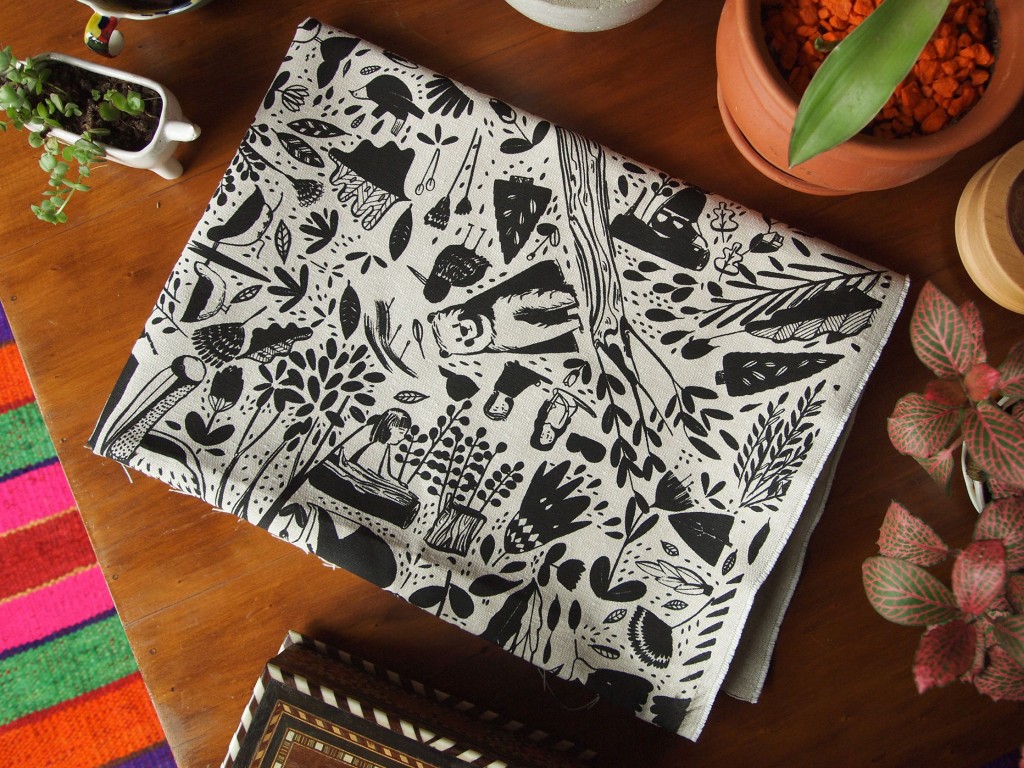 Visit more of Ana's captivating work at her website.
Save