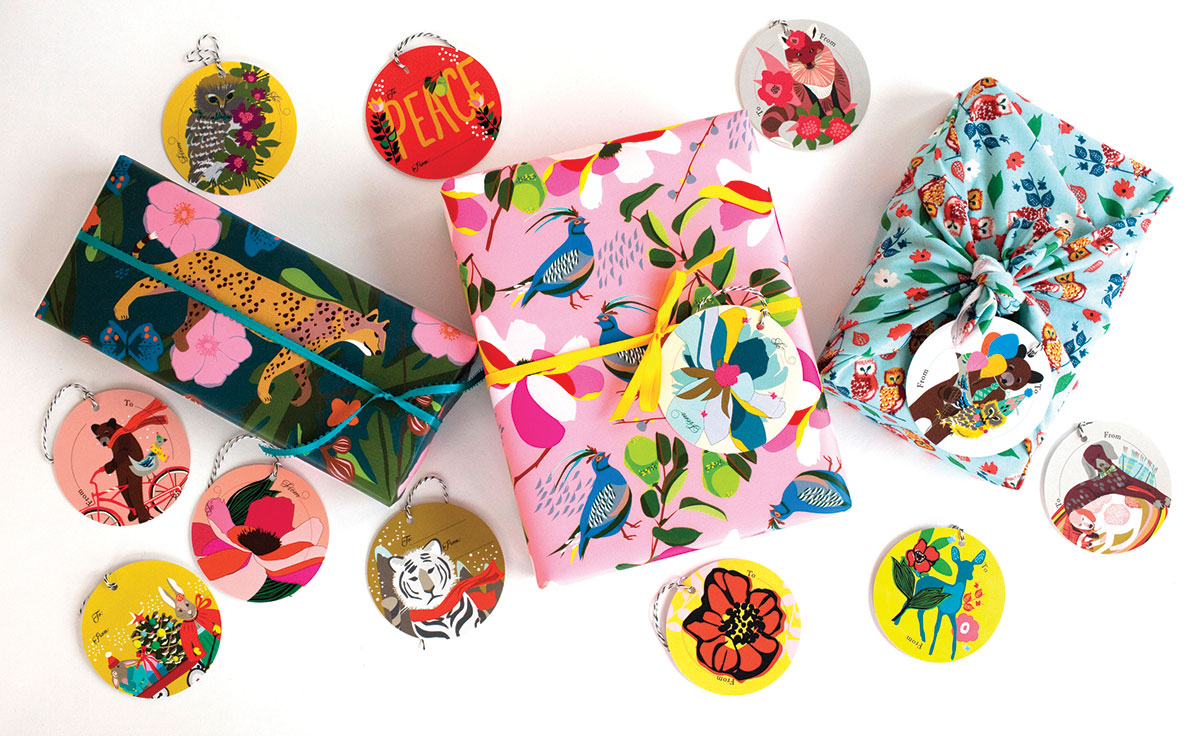 Elizabeth Grubaugh is an inspiration to me. What I love about her work is the lovely color palettes and whimsical illustrations. She adds so many beautiful layers to her designs and I feel swept up in the story she is telling when I look at her work. Her designs are an escape.
Elizabeth graduated from Parson's School of Design and Cranbrook Academy of Art, where she worked as an art director and graphic designer before focusing on her illustrations and product lines. Her work has allowed her to live all across the US and internationally, including New York City, Vermont, Detroit, and Japan, and now she's settled into upstate New York.
When asked about inspiration, Elizabeth said, "I am inspired by both the natural surroundings of my home (Sterling Forest, bears, deer, hens, crazy dog, etc.) and the urban setting of my studio (Newburgh, NY—amazing but slightly rough). I paint, draw, sew, and screen print daily."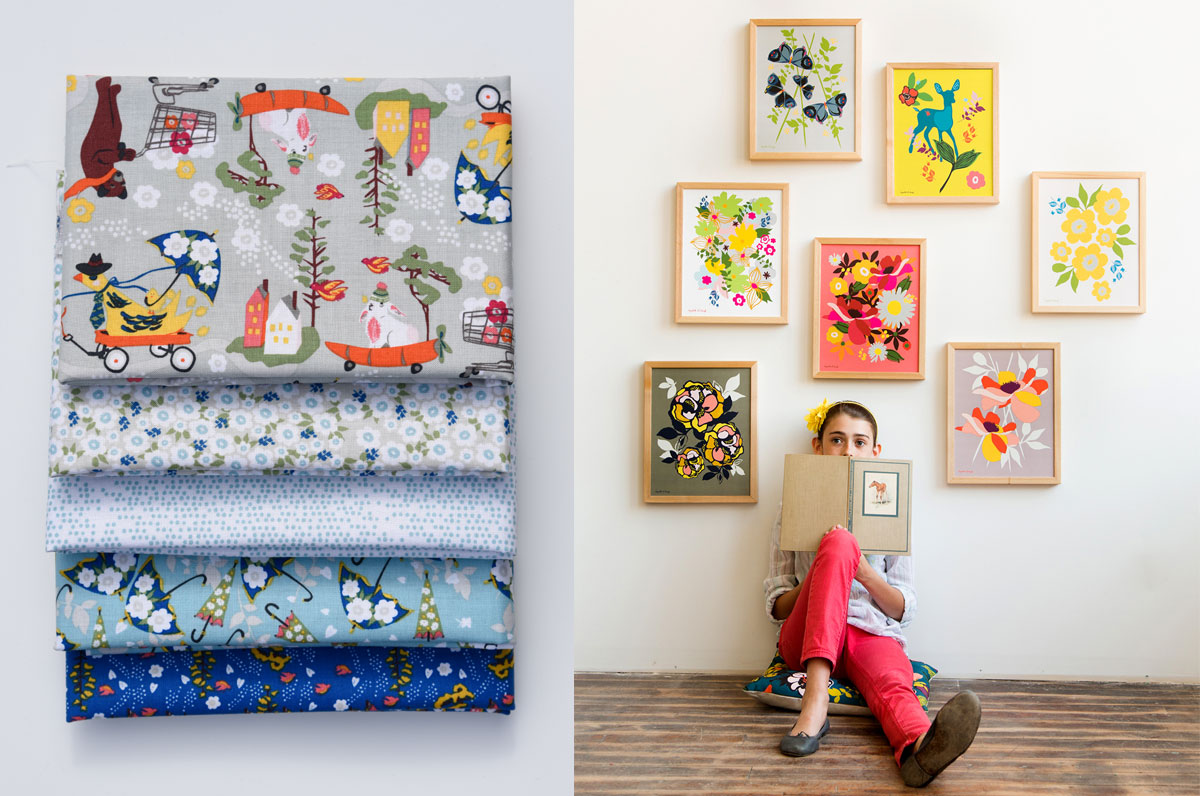 Elizabeth is multitalented in the design area, where she has her own fabrics and prints on display. This year she has decided to exhibit at the National Stationery Show, where she will be displaying her paper line. When asked what was in it, Elizabeth said, "Art prints, note cards, wrapping papers, gift tags, and zip purses made from her own fabric." Her work is so inspiring, and I cannot wait for Elizabeth to achieve her next aspiration—wallpaper, kids books, and a big floral sofa!
You're invited to visit Elizabeth at the National Stationery Show. She'd love to meet you! This show is being held May 20-22 in New York. You can see her amazing work at Booth 1837 and visit her website elizabethgrubaugh.com.