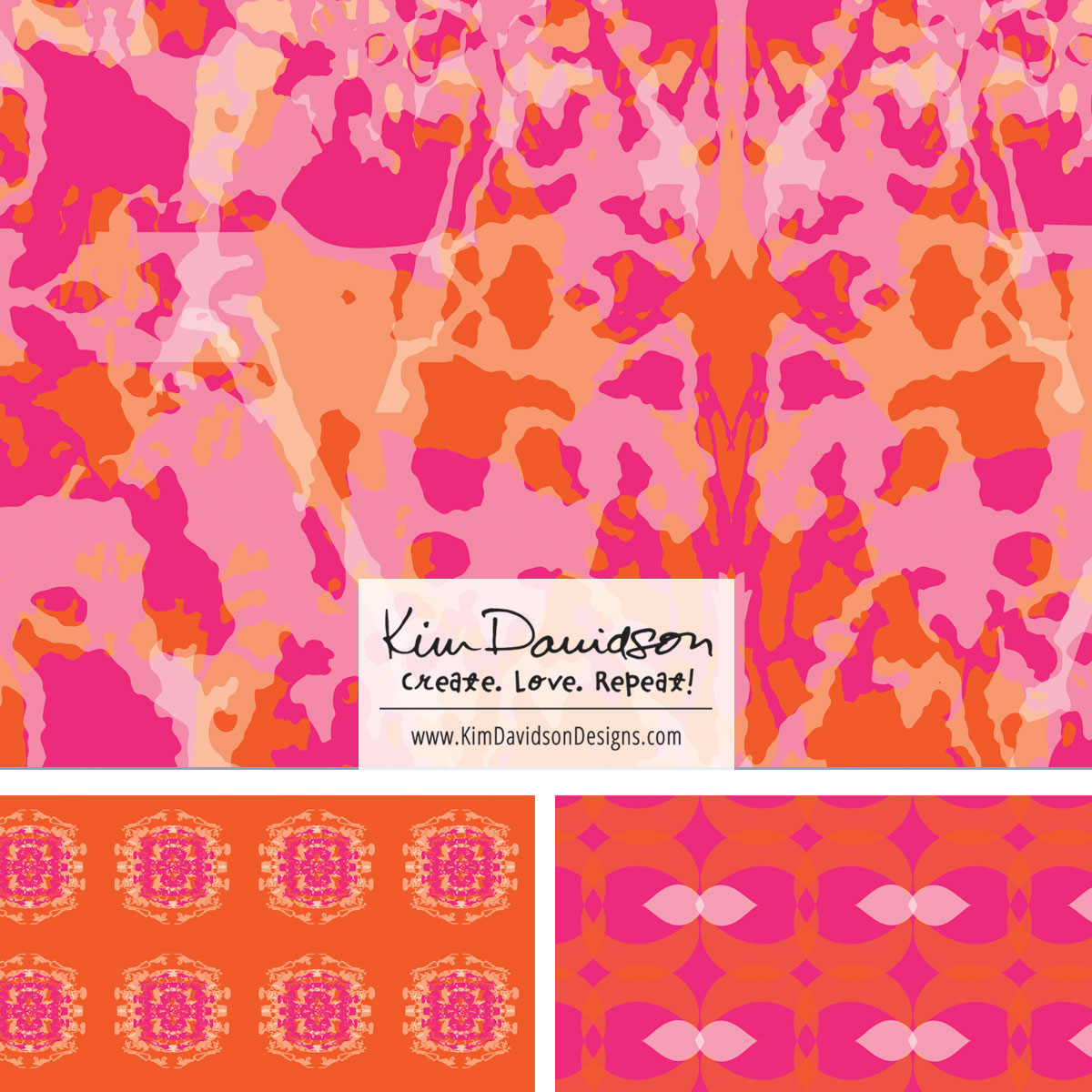 Yesterday I had the pleasure of meeting Kim Crisler Davidson at the Javits center and I am delighted to wrap up our series of SURTEX features with her beautiful work. It's easy to be drawn to her color usage and diverse – yet cohesive – pattern collections. She received her BA in Psychology at Mercer University, Atlanta, and then entered and graduated from Portfolio Center Atlanta (a trade school for graphic design, advertising, writing, and photography).
When it comes to Kim's career, she has had one that most aspiring designers would be thrilled to experience, and as such, she is such an inspiration: "I am a professional graphic designer by trade and have been freelance for over 25 years. I am also a photographer that specializes in pet photography and have been licensing my images to licensees internationally since 2004. This past year I decided I would take on learning and designing textiles and repeat surface patterns… I wanted to learn something new and since I was going to be exhibiting my photography in SURTEX anyway, why not debut my own textile designs there, as well. I have exhibited in other shows in the past (for my photography) but this will be my first time EVER exhibiting at SURTEX as a textile designer. I'm very excited to meet new people and see what kind of response / feedback I get on my debut designs. I just hope I can compete on some level with all the great designers that will be there."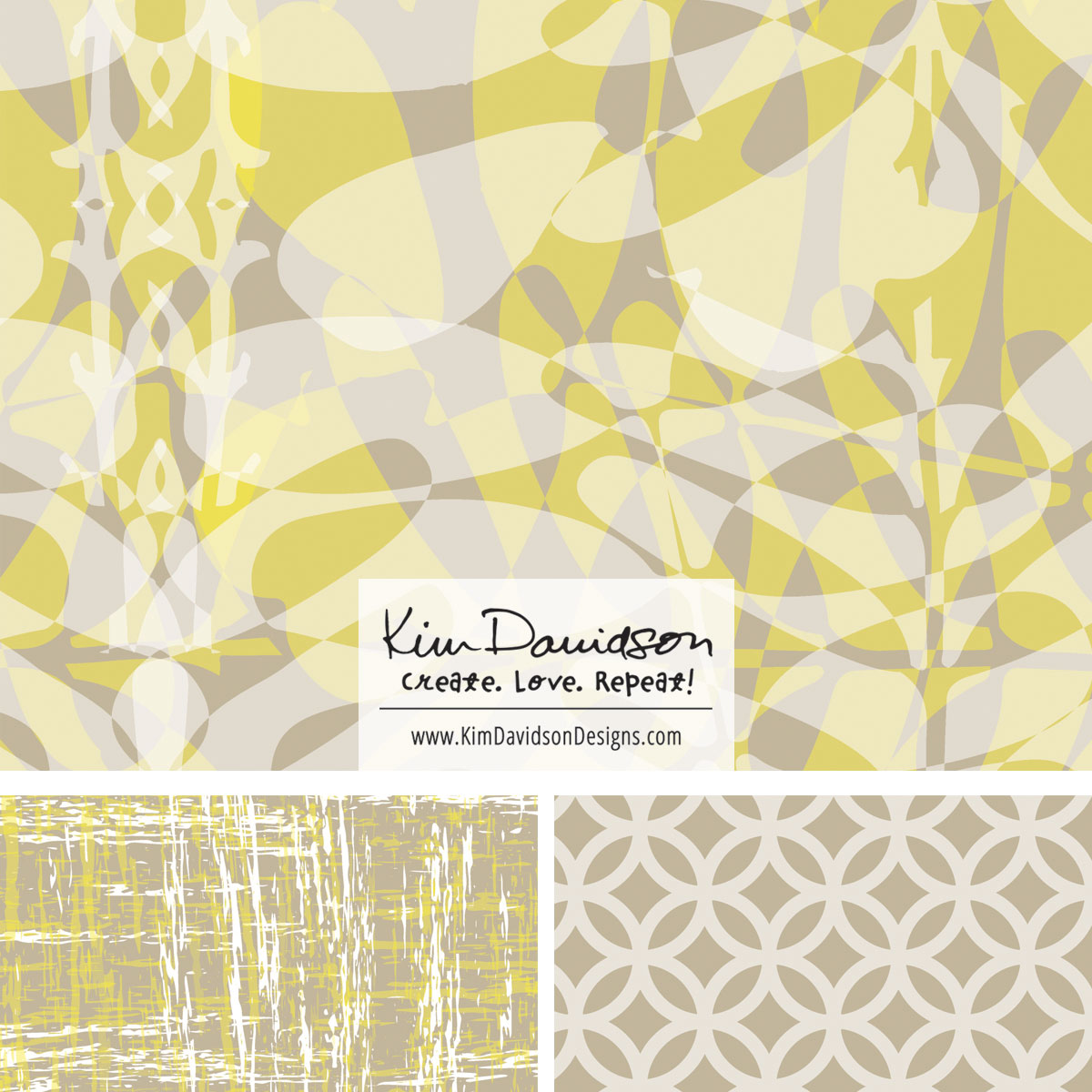 I was curious about how Kim drew inspiration for her work and asked her about that. "Most of my inspiration comes from my photography. I typically take photos of nature, flowers, and natural patterns that exist out in the world, like the intricate details of a leaf or flower petal, etc. Then I blow those details up in scale and develop patterns from them. My style tends to be abstract and a little complex because of overlapping patterns and color combinations. I think my textiles would be a great fit for apparel, home decor, accessories, gift, and more."
At SURTEX, Kim is hoping to connect with buyers and manufacturers in the apparel, home décor, and gift categories. Plus she's always excited to meet other designers and exhibitors and learn from them. Her photography will also be exhibited for license, and she'll be splitting time in her "booth for two"—one half being for Kim Davidson Designs and the other half Gifty Idea. When I asked Kim how she manages that, she said, "I've worked and continue to work diligently getting both of my companies ready for the show! It's a lot of work, but I can't wait to see what happens!"
Stop by Booth 2536 at this year's SURTEX (May 20-22 in New York) and see all of Kim's work. You can visit Kim's website, as well.