With the support of SURTEX, each month a new post will be highlighted on Pattern Observer, featuring the work of one of our Textile Design Lab members. This month we are thrilled to feature the work of TDL member Erin Dollar. Erin Dollar is the fabric designer behind Cotton & Flax. With a background in fine art printmaking, Erin brings a simple, modern aesthetic vision to Cotton & Flax, which she founded in 2012. It's an honor to have Erin in the Textile Design Lab and we look forward to bringing her work to the SURTEX show in February 2019.
This is some of the fascinating insight into Erin's background and drive that she shared with us. Enjoy!
"I studied fine art at UC Santa Cruz, where I focused on printmaking. I was obsessed with old-school techniques like lithography and woodcut relief printing, which was very labor intensive, but offered such a distinctive look. I spent so many long days and nights in the print studio, completely in love with the process of creating images that could be reproduced in such a hands-on way.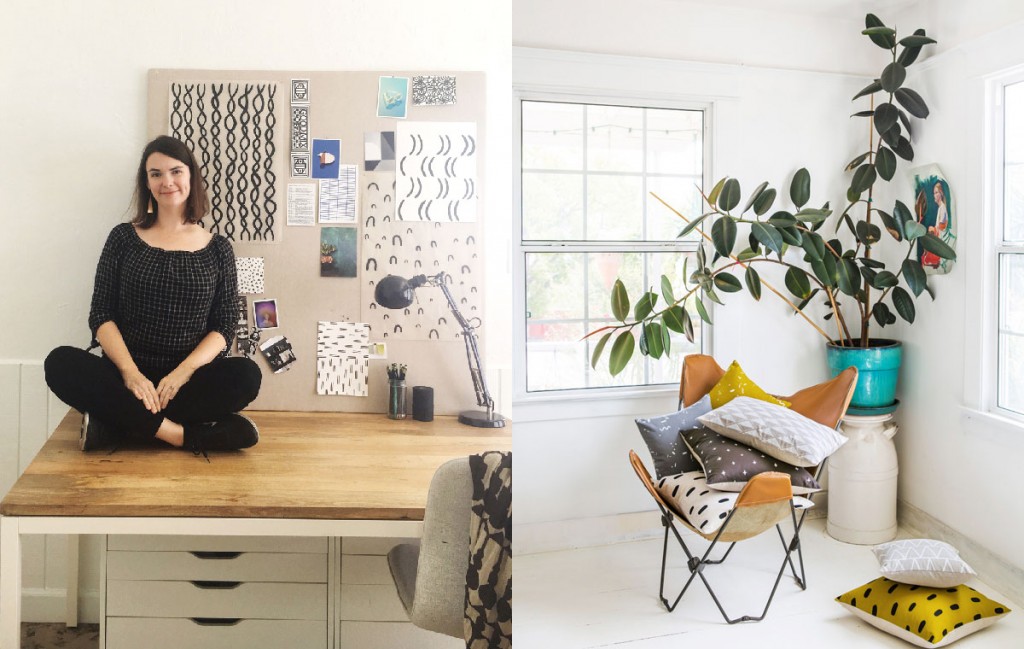 "After college, I joined a co-operative printmaking studio in Portland, Oregon, and continued to create fine artwork. While I was a member of that studio, I learned to screenprint by watching my friends create their own artworks. I started experimenting with screenprinting, which led me to printing on fabric to create more utilitarian pieces that fell more under the umbrella of 'design' than 'fine art.' I felt pulled toward creating a brand around my new textile experiments, and Cotton & Flax, my home decor company, was born.
"Since then, I've sold my home decor products online, as well as through indie boutiques and even major retailers like West Elm and CB2. I've also had the opportunity to collaborate with other brands to license my designs, which has led to lots of products featuring my artwork, including two fabric collections with Robert Kaufman Fabrics.
"I've included a mix of designs to share with you in this post. Some are from my textile design work for my home decor company, Cotton & Flax, and others from various client projects. The fabric bolt I'm holding is from my new collection of fabrics for Robert Kaufman, called "Balboa"—29 new fabrics that will debut in stores in November. The notebooks were created in collaboration with Scout Books in my hometown of Portland, Oregon. I love their use of natural materials in their production process. The throw blanket shown in this post was created as part of a class I taught for The Crafter's Box, where we stenciled throw blankets with an original pattern design.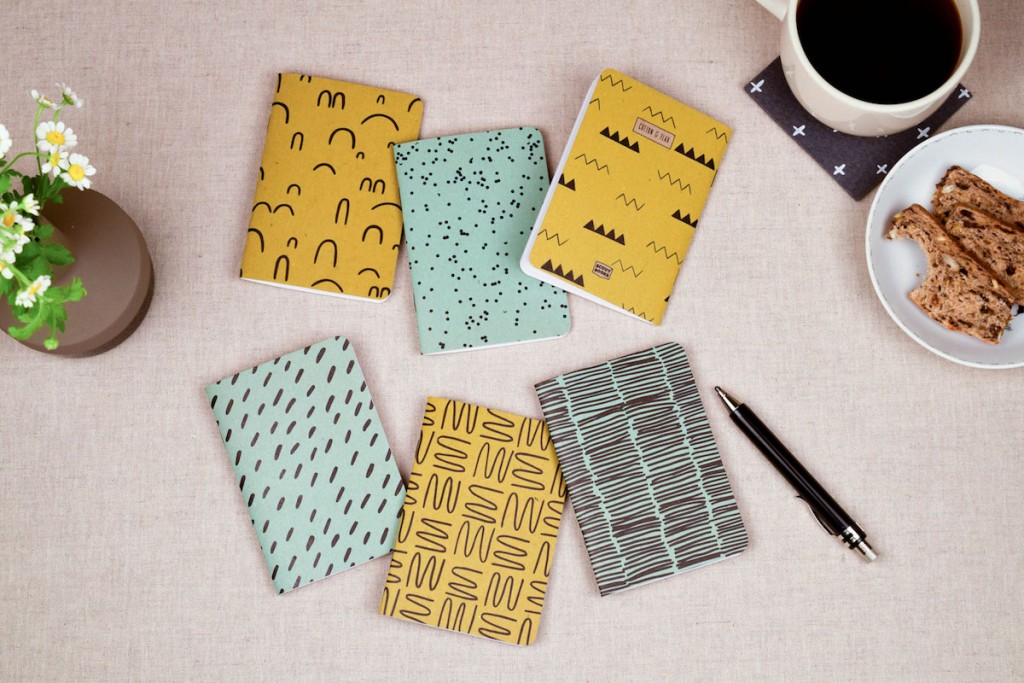 "Joining TDL helped me find a community of other surface pattern designers, and I've learned so much from them in the time I've been in the Lab! It's been a wonderful resource to me as I continue to collaborate with brands to create one-of-a-kind patterned products . This industry is so vibrant, and I'm grateful to have found a group that has supported and guided me along the way."
Please visit Cottonandflax.com to see more of Erin's beautiful work and bring a bit of her style into your home!