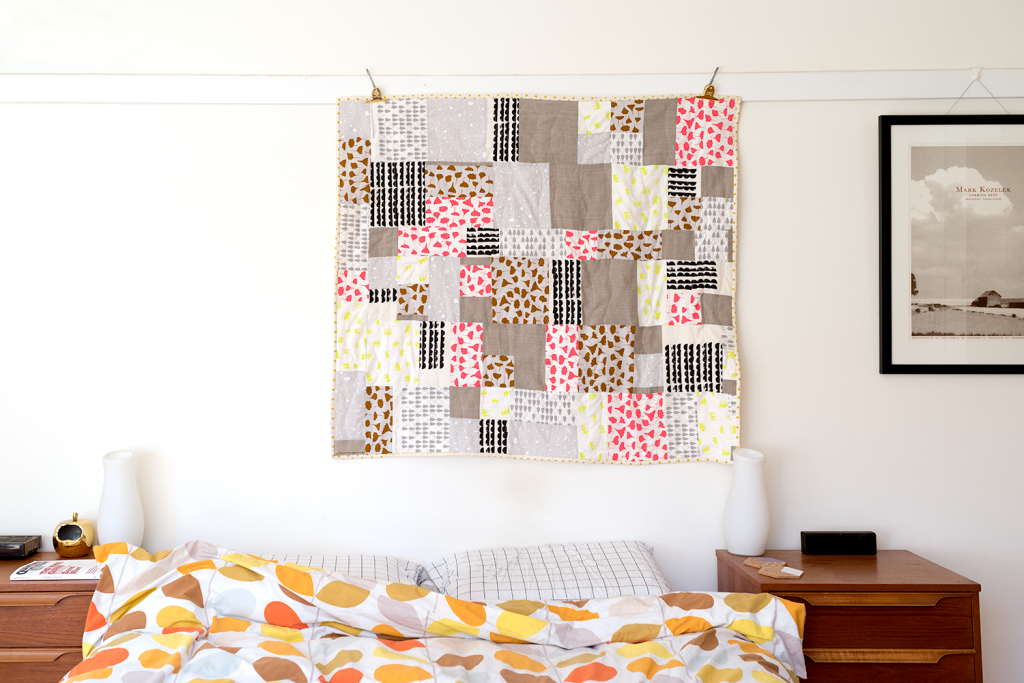 When I look at Susan Fitzgerald's patterns I find myself feeling comforted and calm, while simultaneously inspired and joyful. The feeling is as unique as her work, and there is a peaceful quality to her work that is lovely.
Susan owns Spin Spin and is a Melbourne, Australia-based freelance graphic designer and illustrator. According to Susan, "I spend a lot of my time designing and screen printing textiles, making things from clay such as earrings, spoons, and homewares, and designing art prints and cards.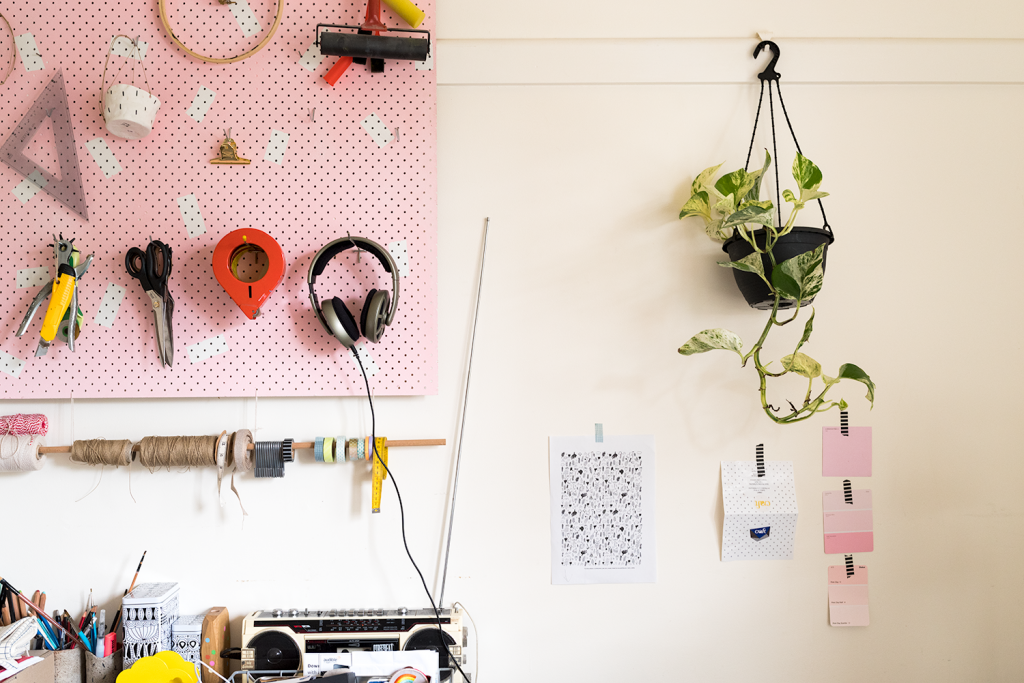 "I try to spend at least one hour a day drawing, as I'm pretty obsessed with it. At times, this means staying up late until I've 'done my time.' This is the link to some of my illustration work."
I asked Susan where she received her best inspiration and she said, "I love taking photos, so as a side-side project I started visiting other creatives' studios and photographing them, for a project called Studio Space. You can see the blog here and the Instagram account here. It's super inspiring to see how others work, and is a source of constant fascination for me.
"I also love having real, tangible products at the end of the creation/making process, like the stools in the second photo, some of which are designed and made locally in Melbourne by Like Butter, and upholstered using fabric I designed and then screen printed. The others are vintage stools, because I've got a thing for mid-century design."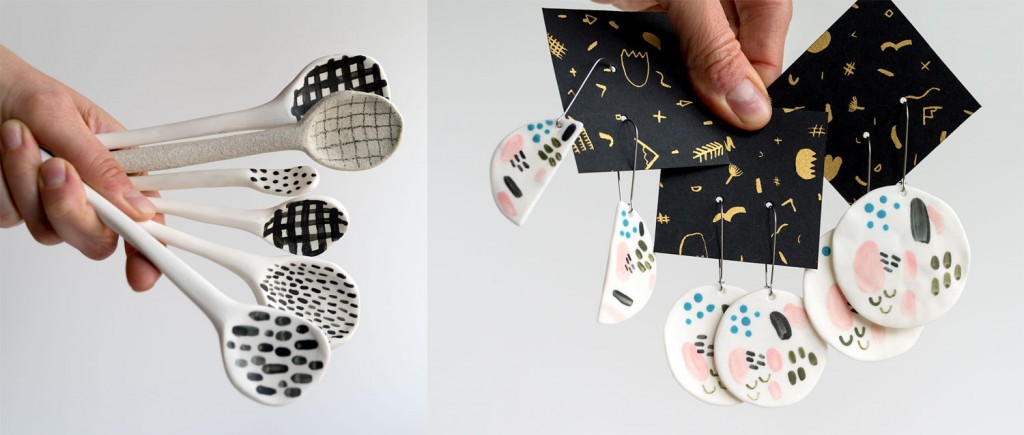 With Susan's obvious joy for her work, we wanted to know what she really gravitated toward heavily. She shared: "I generally love imperfect things, as it's a nice reminder that a real person made them. My drawings often have lines that aren't straight, and my ceramic spoons and earrings are always a bit wonky. I'm really not a fan of the vector look, and sometimes wonder if that can make my work even wonkier… 🙂 The first photo shows an illustration of mine from last year, of fish, brought to life in a two-color screen printed tea towel. The misregistration of the print is my favorite part."
To see more of Susan's amazing work visit her website or follow her on Instagram.