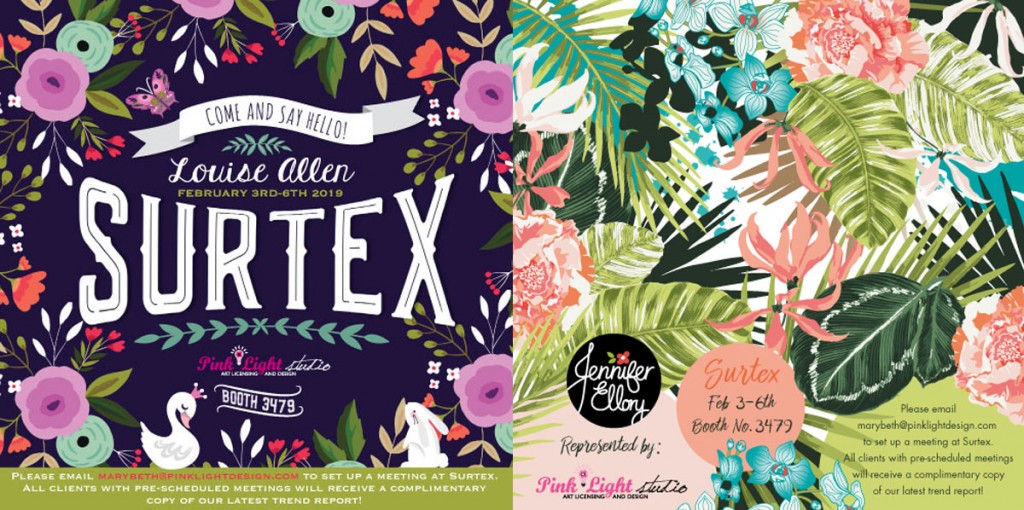 Today we are honored to feature the work of the Pink Light Studio. This studio is one of the top art licensing agencies in this business. Their studio represents a celebration of life, with rich stories, gorgeous florals, and interesting stories created through illustrations.
When asked to describe what Pink Light Studio does, Mary Beth Freet explained: "Pink Light Studio is a licensing and design agency. We license, sell, and work on custom projects. We represent 30 AMAZING designers from around the world and we look forward to helping your products SHINE!"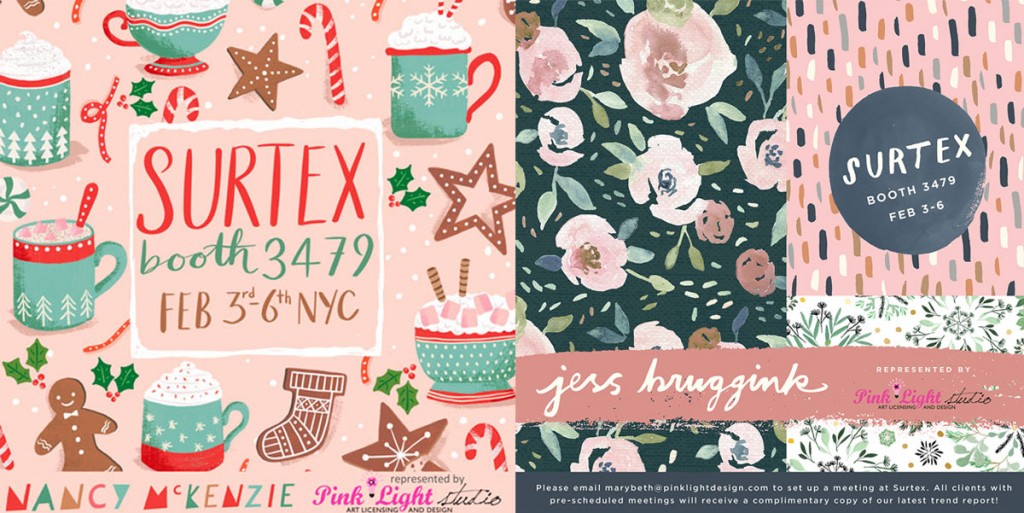 What type of patterns do they work with most? This is what they shared: "Pattern and illustrations for all seasons! Baby, Juvenile, Tween, Christmas, Spring, Valentine's Day, Mother's Day, Father's Day, Birthday, Wedding, Nautical, Lake and Lodge, Western, Halloween, Fall Harvest, and more!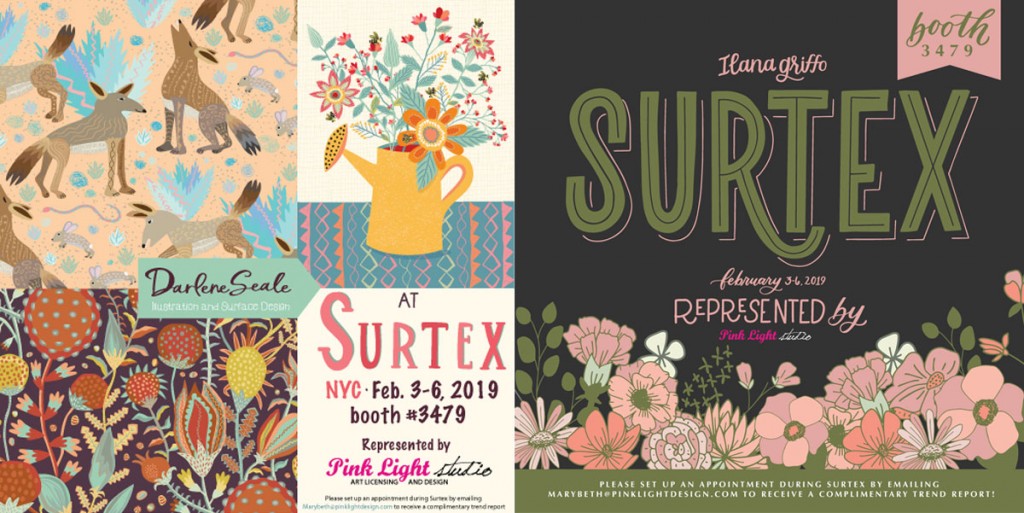 Remember, this year's Surtex is February 3-6, 2019, at the Javits Center in New York City. Make sure you take the time to visit Booth #3479 so you can see Pink Light Studios amazing work. If you want to see more work before or after the show, you can also visit their website.