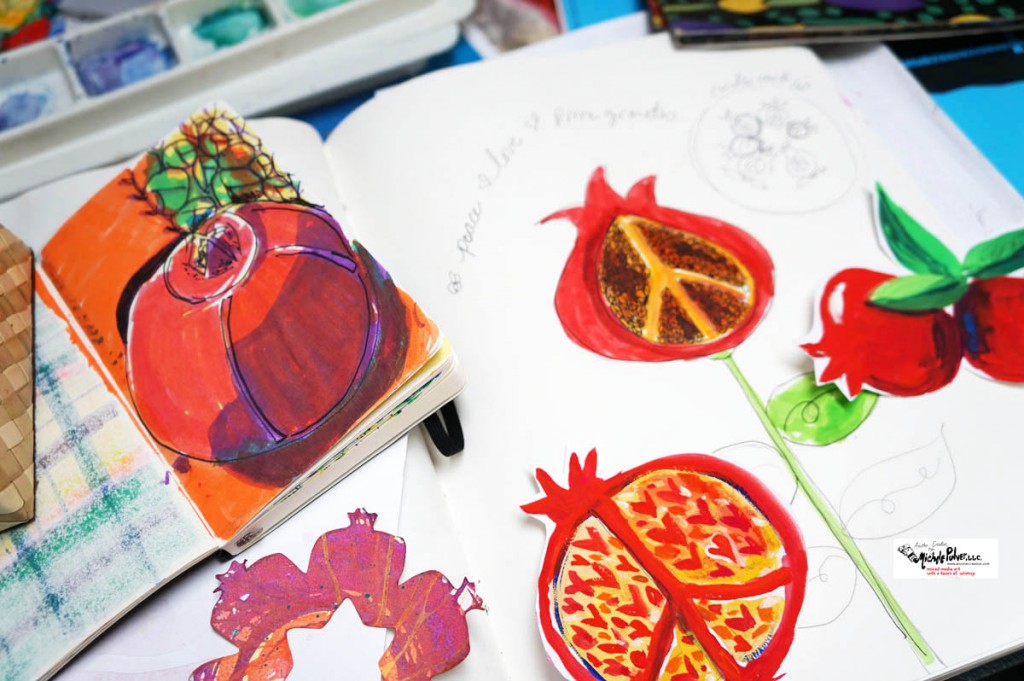 It was a pleasure to meet Michele Pulver Feldman at the 2018 Surtex and I'm thrilled she is back as an exhibitor! Her work is creative and fresh—a perfect fit for home decor and kitchen products.
Michele is a graduate of Parsons School of Design, and I was curious about her thoughts on design. This is what she shared: "I am a mixed media artist who loves color and is not afraid to use it! I believe in "serendipitous creativity." Since the beginning of my career, my work has never been tied to a specific artistic style. Instead, I use varied media to create my art. I create artwork that expresses my love of art history but also celebrates and reflects modern life. Inspired by Matisse, Picasso, Monet, Tiffany, and Hockney, the pieces I create are often unexpected and whimsical."
The application of different mediums is one thing quite distinct about Michele's work. When I asked her about it, she said, "My vivid hand painted mixed media art has been used in a wide range of applications, including editorial illustration, home furnishings, giftware, and paper goods/greeting cards."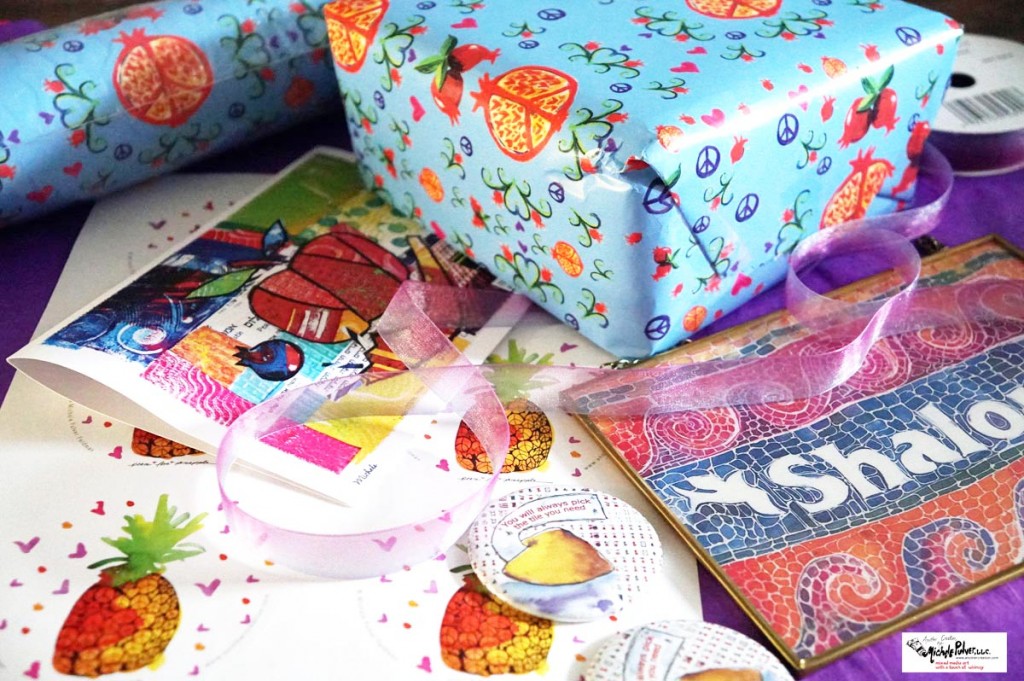 So inspiring! Speaking of which, Michelle "enjoys living in colorful Southern New England with my family and my dog, who is my studio companion and reminds me every day to go out and the smell flowers, or the snow, depending on the season.
"The inspiration behind the designs is quite simple. I always see hearts and peace signs in nature. One day I was drawing a pineapple and I realized there were so many inverted peace signs in its skin. From there, I looked at other fruit to see what else I could see. I used a variety of techniques, gouache, watercolor, and paper cuts."
When asked about this year's plans for presenting at Surtex, Michelle said, "I am bringing a wide variety of work. I have been creating focal point illustrations for my greeting card line for many years, so I will have a mixture of focal point illustrations and my new surface texture designs. Showing at Surtex is a wonderful way to expand my horizons. After working in the stationery market for many years, I want to try to sell my work in different markets. There's no better place than Surtex to begin this process!"
Remember, this year's Surtex is February 3-6, 2019, at the Javits Center in New York City. Make sure you stop by Michele Pulver Feldman's Booth #3980 to enjoy her amazing work. If you can't make it to the show or want to see more of her great work, visit her website.