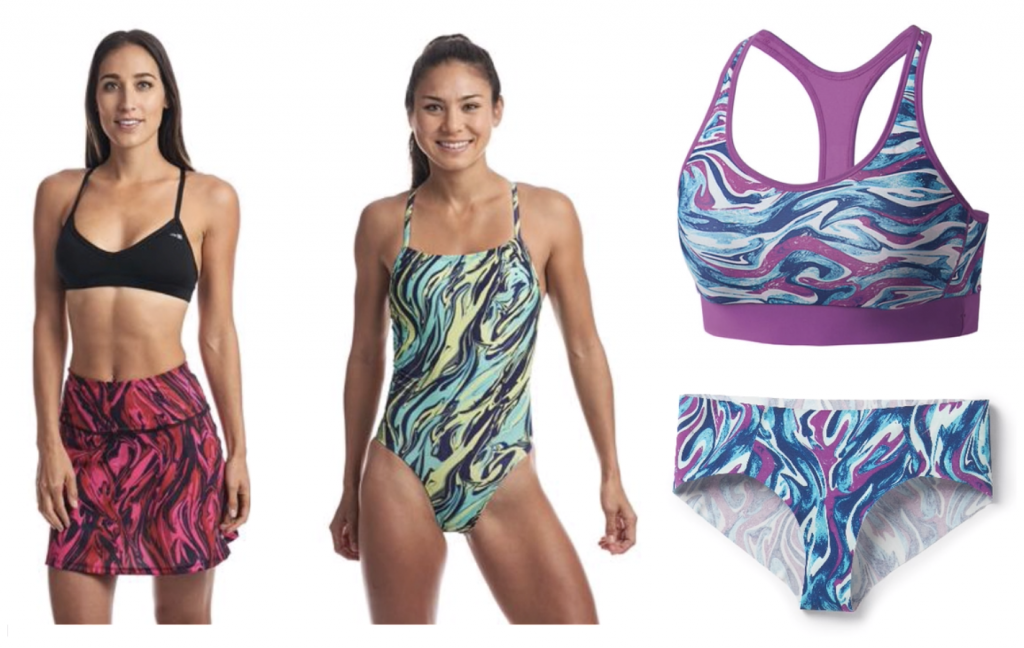 Swirling, marbleized patterns are a popular style in activewear and swim as they naturally contain a lot of movement. Here you can see a few patterns we have worked on in the past through Pattern Observer Studio (EQ Swimwear left and center, Moving Comfort right.) For each of these patterns our clients provided us with the initial artwork, and it was then our job to put the patterns into seamless repeats and to make sure they had a nice all-over flow to keep the eye moving around the design.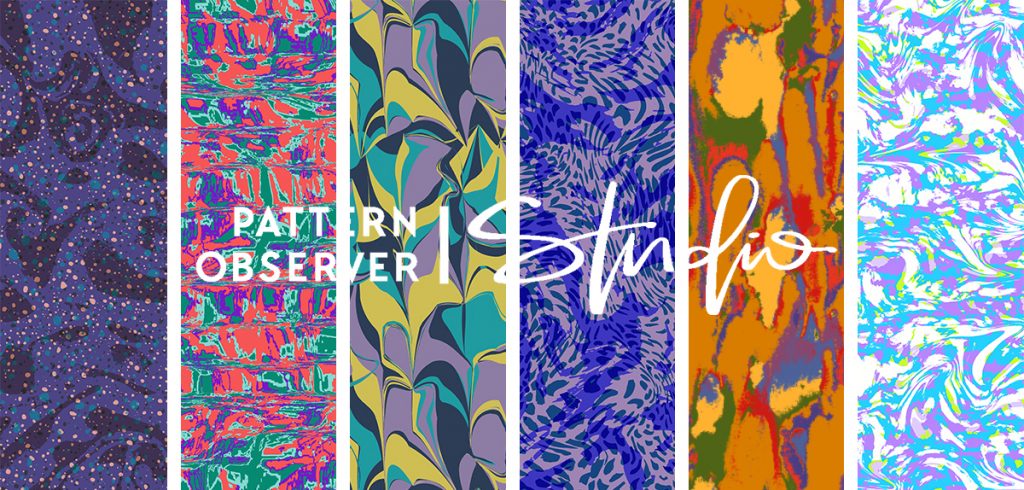 In January we exhibited at Premiere Vision, and had a number of requests to see tie-dye inspired patterns and soft, flowing abstracts, like the ones you see here from our studio collection. If you're looking for a fresh, summery trend direction for your brand, now is a great time to get in on the marbleized trend! There are a variety of interpretations and directions to take surrounding this theme…you might want to try a spin on animal print, a print that looks more painterly or one with more of a digital feel, something with lots of layers and colors, or a more simplified graphic version with a limited palette. These are all possible for our studio artists to create custom, and we also have a nice assortment ready to go in the Pattern Observer Studio library. To see more of what we offer, pattern buyers can always check out our collection online at studio.patternobserver.com.
To wrap up, we wanted to share this inspiring "Art of the Marbler" video, which was filmed in 1970. It has made the rounds on the internet, but if you haven't already seen it, it's well worth 13 minutes of your time and provides some wonderful inspiration for marbleized patterns.
Happy marbling!