One of the first shows of the year is Preview Fabrics & Accessories, which is being held in Stockholm. We are thrilled that Batoul Yazdanian, one of our talented Textile Design Lab members, will be presenting her work at the show.
Preview Fabrics & Accessories is a creative textile fair in Scandinavia. They say, "For many designers, the new season begins as much here as at the drawing board. Within the walls of this fair, an enormous amount of knowledge can be gained from the experts on textile materials and accessories exhibiting. Here, you can get a sneak peek at the new textile collections before the international fairs."
The show is taking place January 22-23 in Stockholm, and you'll find Batoul at booth 6B.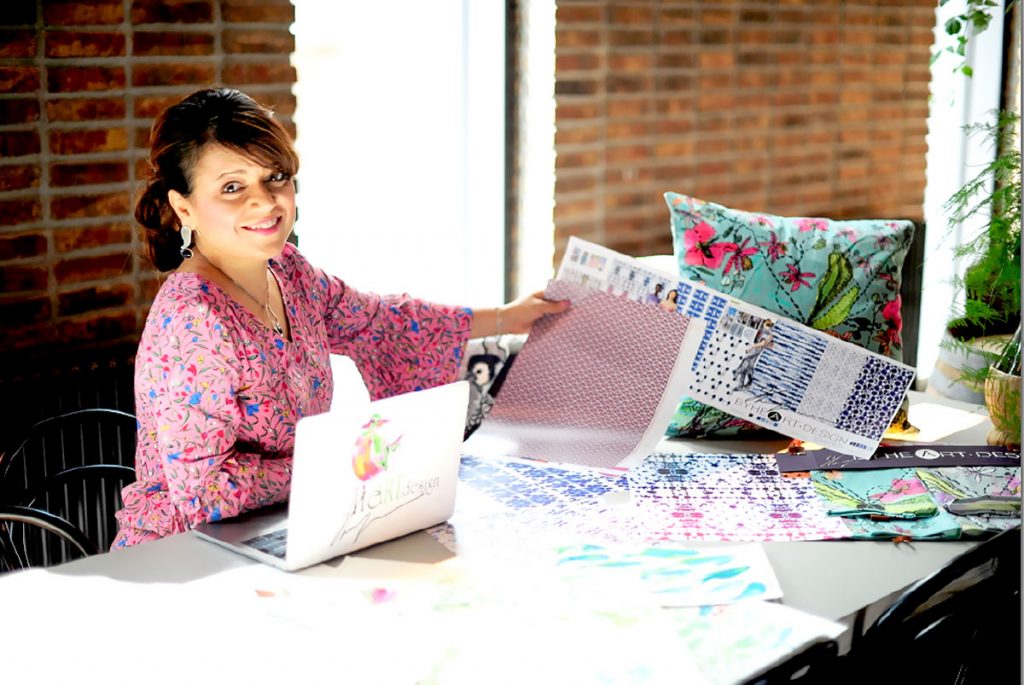 Batoul Yazdanian started the brand Byheart Design in 2017. She produces unique surface pattern designs with love, happiness, and personality for Home Decor, Textiles, and Apparel. She is a self-taught watercolor artist, born close to the Caspian Sea Persians and residing in Sweden for the past 35 years. Her artistic work is a balance of these two cultures. As a young girl, she was always making and creating, which has inspired a lifelong journey in watercolor and textile design. Through travels to faraway places, she grew up influenced by the art and history of her heritage and the world around him.
I asked Batoul to tell us about the work she will be bringing to the show:
"My artistic ability is to express my inner voice with my visual sense, and have it expressed through colors and brushes. The power and energy that nature gives people through its flowers, chirping birds, and free landscapes is a unique gift I want to give to the outside world. My creation through watercolors invites you to a romantic and imaginative world where joy and hope are the key words. Thanks to digitalization and Photoshop, I usually sink even more into my fantasy world. As a result, I convey a 3-dimensional floral view in abstract dimension to the viewer."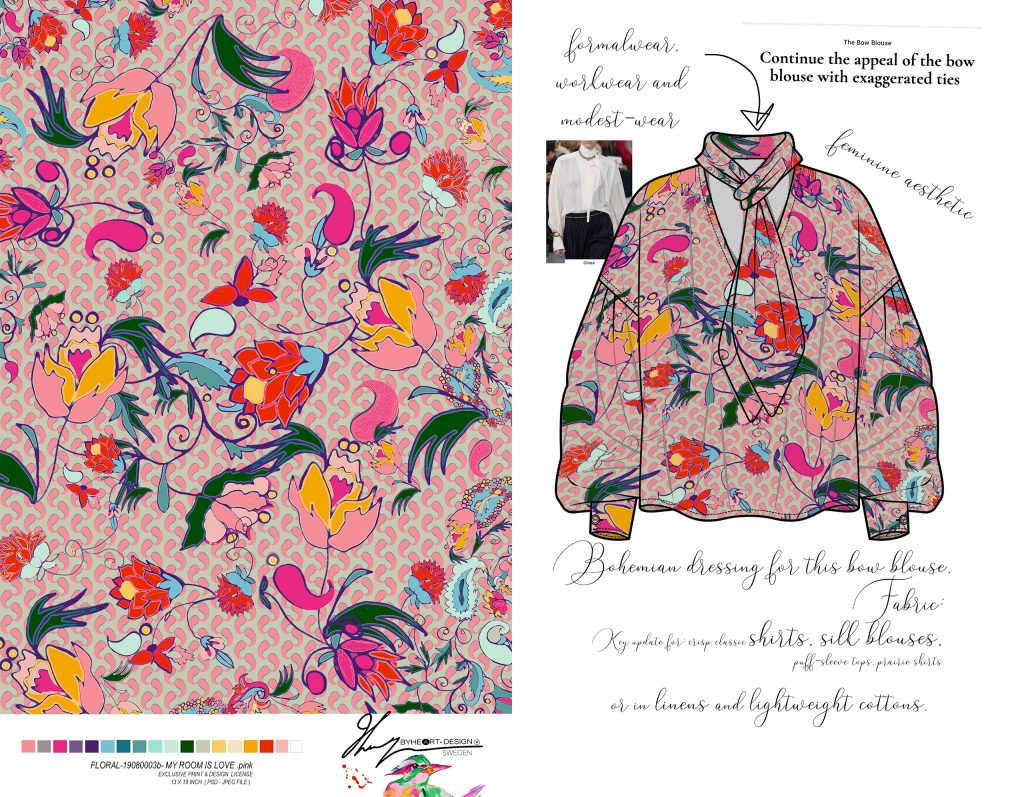 "The portfolio "It starts with a dream" is a collection of my floral designs characterized by traditional paisley and modernism. Visualize when you are walking out into the street and meeting women dressed in colorful floral motifs in a soft background of pastel colors or an older lady appearing in a jacket with beautiful red roses with a classic tartan. A young 30-year-old businessman who gilded his day with a pink shirt with motifs of paisley. It is my dream to inspire humans to be more playful and happier in their daily life."
"Collaborating with fabric manufacturers who invest in sustainable production processes is an important aspect of my work. That's why I chose a South Korean fabric supplier to present my first fabric collection. Hopefully, young fashion designers will find pleasure in creating, cutting, and viewing their own dressed collection with my patterns."
Learn more about Batoul's work here.