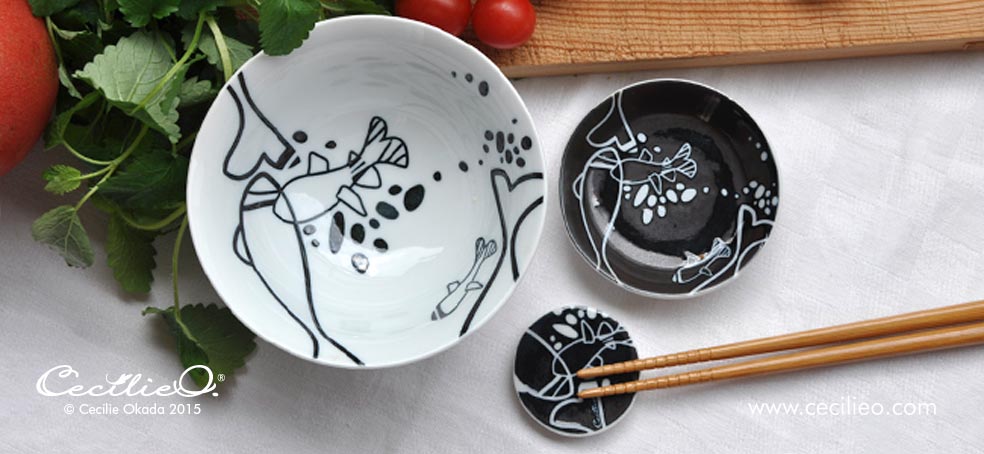 Today we are thrilled to feature the work of Cecilie Okada. Cecilie found her passion for pattern when she moved from Norway to Japan in 2011. Recently, a number of products with her pattern design and branding "Cecilie O" have come on the market in Japan. These products include a set of porcelain dishes, which you can see above, first launched in Isetan in 2015, a high-end Japanese department store and then in other, similar stores.
You'll also find Cecilie's patterns on a suite of products including: bags, umbrellas, aprons and oven gloves in AEON stores across Japan. AEON is Asia's largest retailer.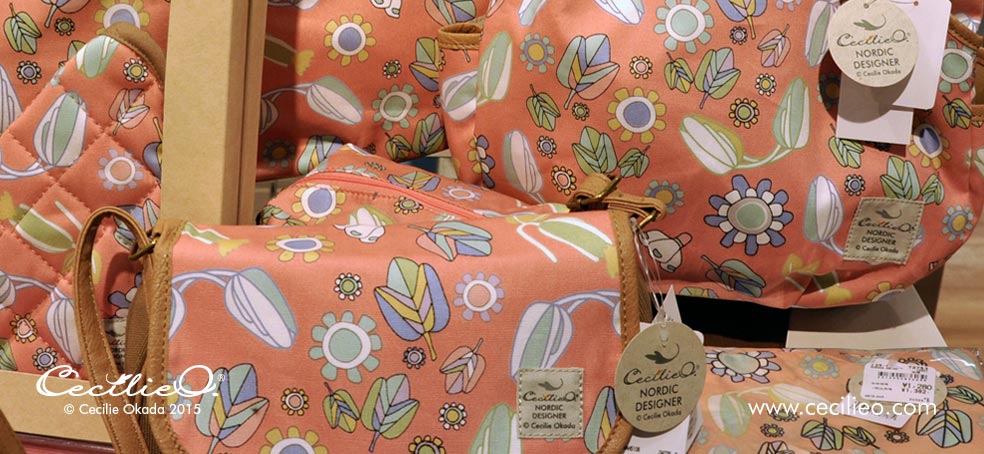 Cecilie has created a number of designs for home furnishing, and she has made illustration and pattern designs for the popular Japanese character, Pickles the Frog. Her home furnishing clients include Høie of Scandinavia (Norway) and Nishikawa Living (Japan), both leading brands in their respective countries.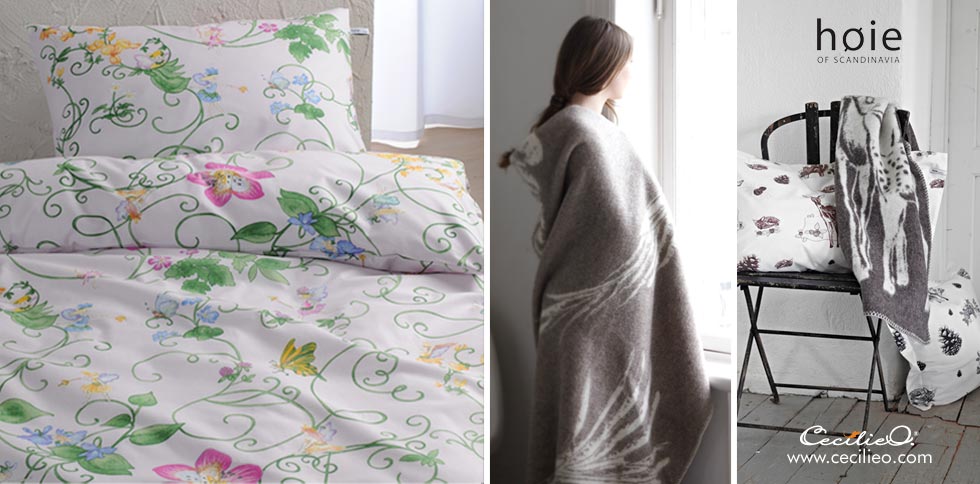 If these accomplishments weren't enough, last year she exhibited at the Barcelona Design Museum DHUB/ A-FAD.
An illustrator of several books in Norway and internationally, she uses her illustration skills to design patterns with vivid imagery. She offers a full custom design service and works with CAD repeats. Visit her at www.cecilieo.com.
Our FREE video training helps you turn your artwork into TEXTILE DESIGNS that sell. You'll learn industry basics and how to make it easy to sell your work. LEARN MORE…