The work of Milena Zdravkova is innovative, marketable, meaningful, and will soon be exhibited at Pure London, from February 9th – 11th.
Pure London is described as: "the UK's leading trade collective of fashion brands and buyers, uniting some of the most creative minds and inspirational collections in the industry." This year, Milena will be showing a variety of work, including pieces from her new "Green" and "Japanese Birds" collections, which were featured at the Pure London Fashion Show.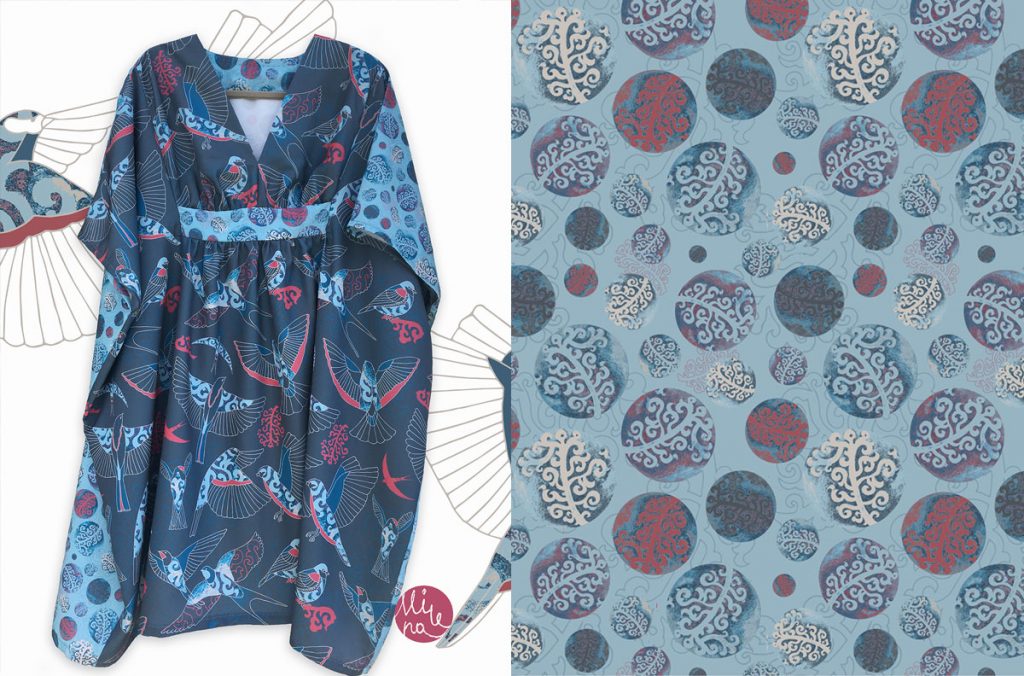 I love the organic, textural quality of Milena's work. She uses layers and shapes in such a fresh way. It's such a treat to get a sneak peek at her latest work!
Milena went to Art School in Sofia, Bulgaria where she majored in Textile Art and Design. Afterward, she received an MA in Textile Art and Design from the National Academy of Fine Arts. After graduating, she worked as a graphic designer, a gallery curator, an art therapist for kids with special needs, and as a textile designer.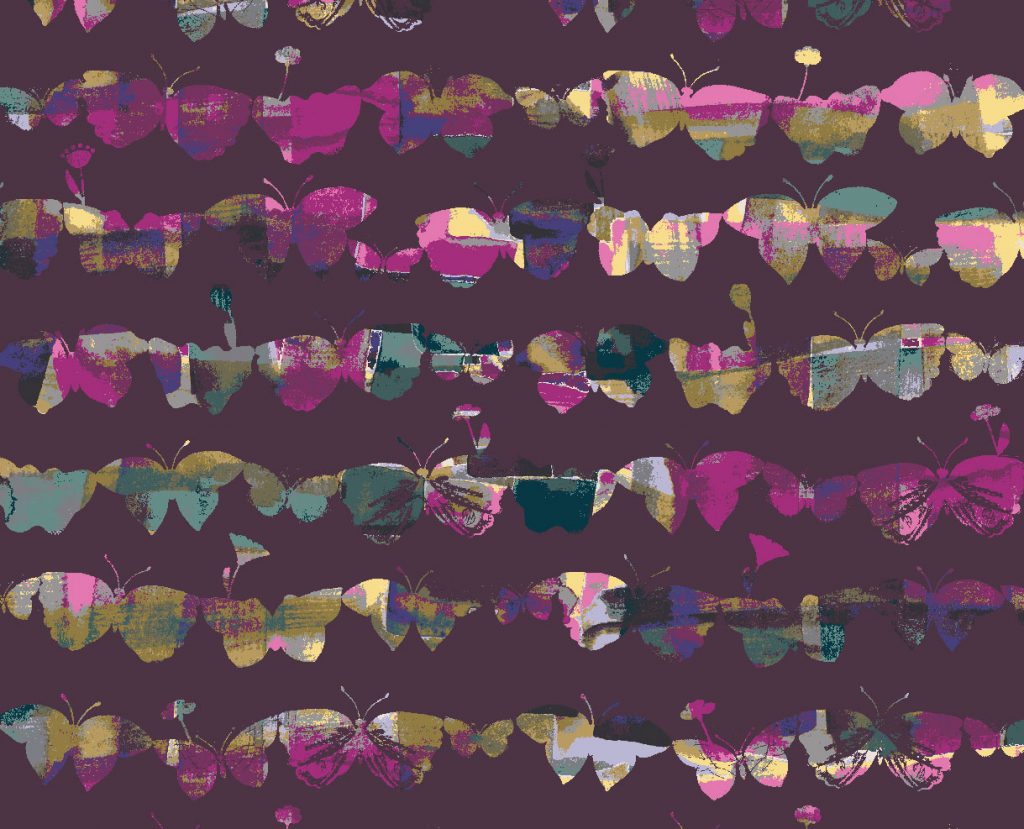 I asked Milena about a profound experience that perhaps led her down this path. She shared this with me: "A funny moment from my childhood is that once my father, who had an artistic background, was looking at my new drawings and asked me if they were mine. We then went together to visit a very talented textile artist and she was impressed. She said that I should pursue art as my career, and she became one of my teachers in textile art."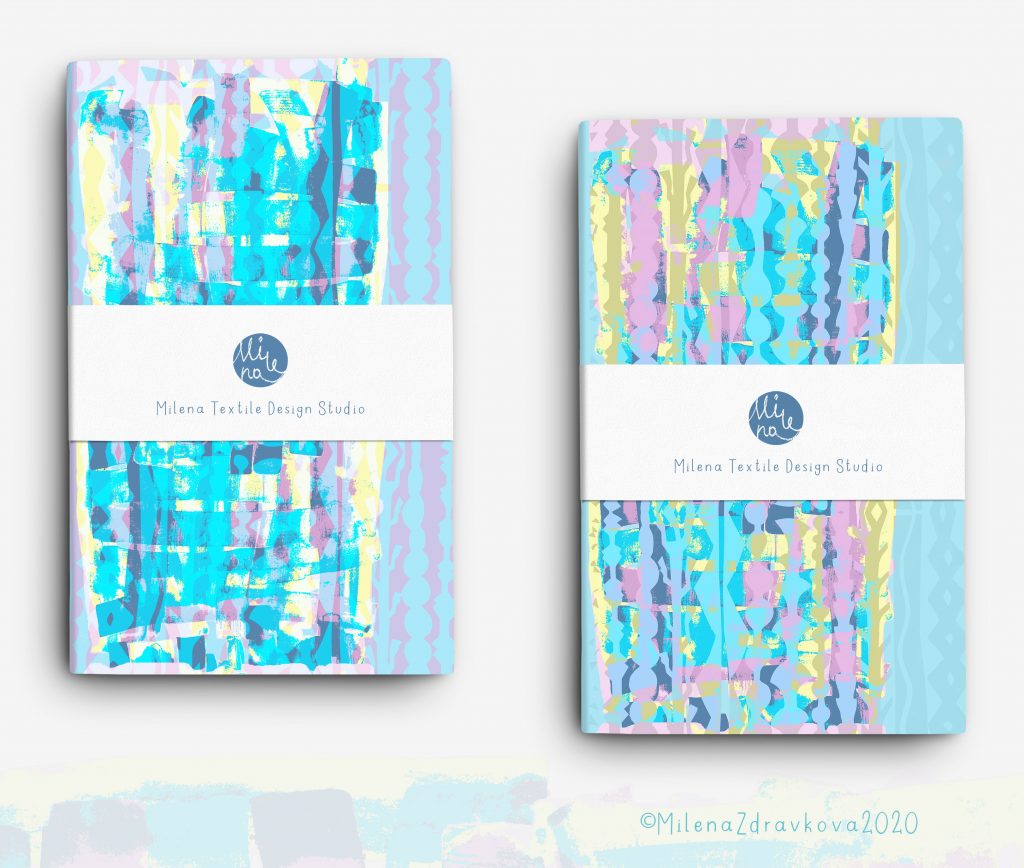 Those of us in the Textile Design Lab community are also honored that Milena is one of our talented members. She shares that "My favorite TDL courses include the Sellable Sketch and Surface Pattern Design Mastery, as these courses gave me wide knowledge about how to research, plan and make a successful textile design collection that is marketable, trend orientated and true to my aesthetic style. I am very grateful to be part of the talented TDL community, where I have learned so much and continue learning. Everyone is so kind and supportive!"
You can see more of Milena's work on her website and her Instagram page.