Dora Font is the owner of Dora Yvonne Textiles. She lives in sunny Florida and is one of our long time Textile Design Lab members. Dora creates gorgeous surface pattern collections that offer a modern perspective on classic designs. She uses rich, inviting color palettes and tells a beautiful story through her motifs and collections. It is a joy to explore her process and experiences in today's post.
What influences your work?
"I'm influenced by the lush tropical plants, sunsets, and the nature that surrounds me. I am also drawn to diverse cultures and sultry Latin music and dance!"
What type of training do you have in textile design?
"I am formally trained in textile design at the University of Massachusetts-Dartmouth and have continued my education at: The Textile Design Lab, Make it in Design, Skillshare.com, and Lynda.com online courses."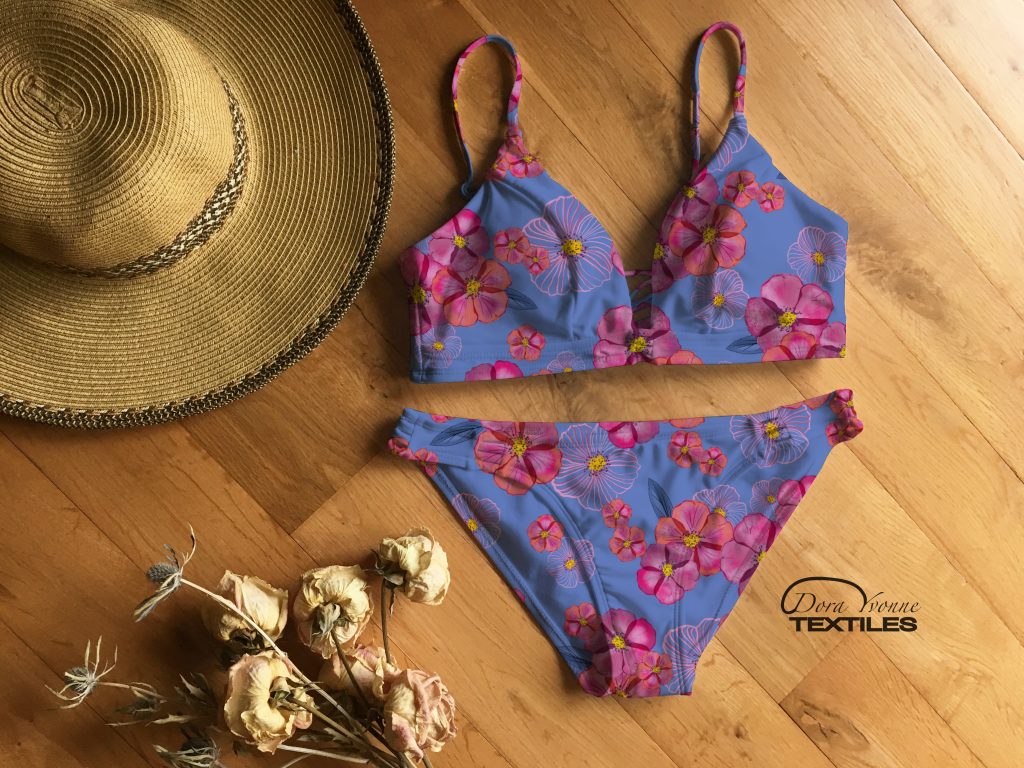 "I've also studied print making, painting, fashion design, sewing, and pattern making. While in high school, I had the opportunity to work under a batik artist for several years, using the wax and dyeing process to create silk and cotton scarfs. After college, I focused on creating collages, using fabric, paint and found objects. My work was exhibited at several galleries and expos, where I sold all the pieces in my one person show."
Where do you show your work today?
"Over the past few years, my pattern designs have been exhibited at several trade shows in New York, including Surtex and Premiere Vision, through Pattern Observer Studio. I was also excited to place first and 3rd in 2 pattern design competitions I took part in with Fashion Formula."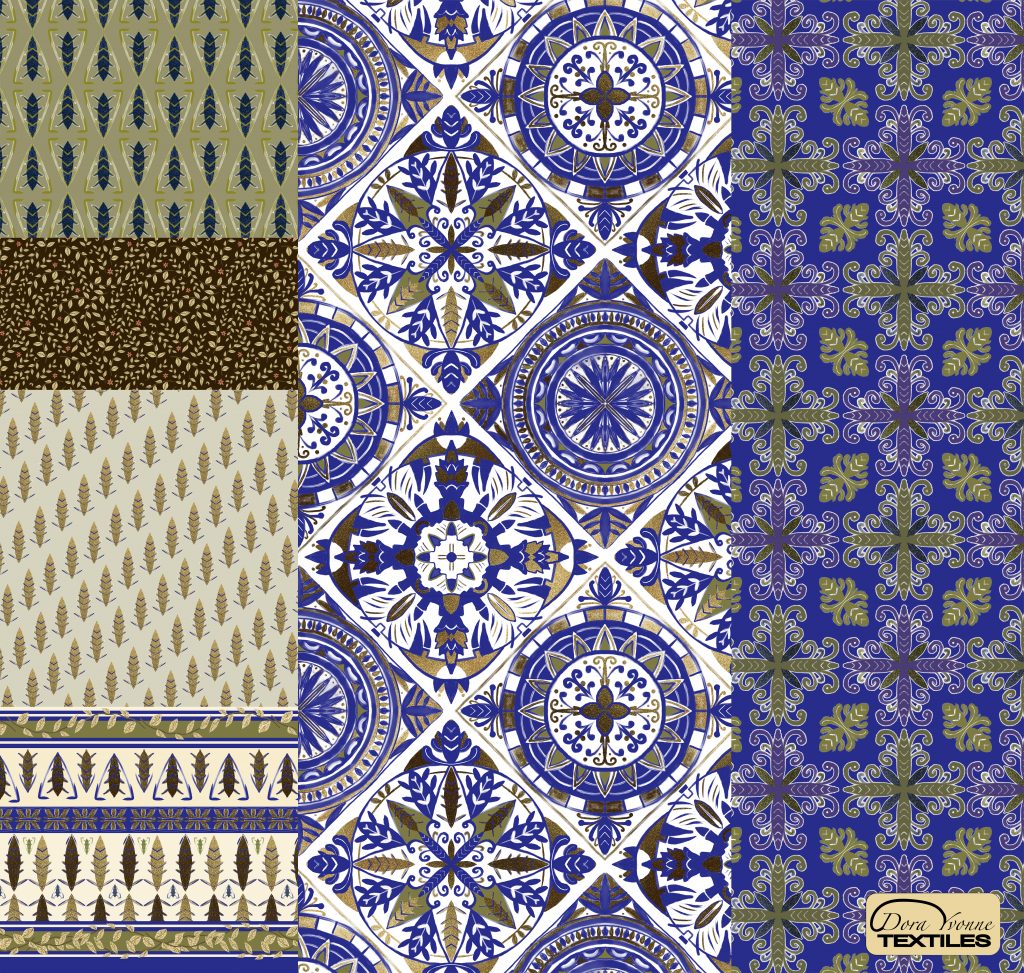 Can you please explain your creative process?
"When creating patterns, I start with either a pencil and sketchbook or draw and paint directly on my iPad using an app called Procreate. I find Procreate to be great for adding textural effects, which is something that I love to incorporate in my design work. I then take the motifs into Photoshop or Illustrator to color and create layouts and collections.
"Sometimes a design will start with a simple doodle or photos I've taken. I really enjoy working with digital tools on the computer to create, and I love to learn new techniques. I find making art to be very meditative, which is an added benefit to my process."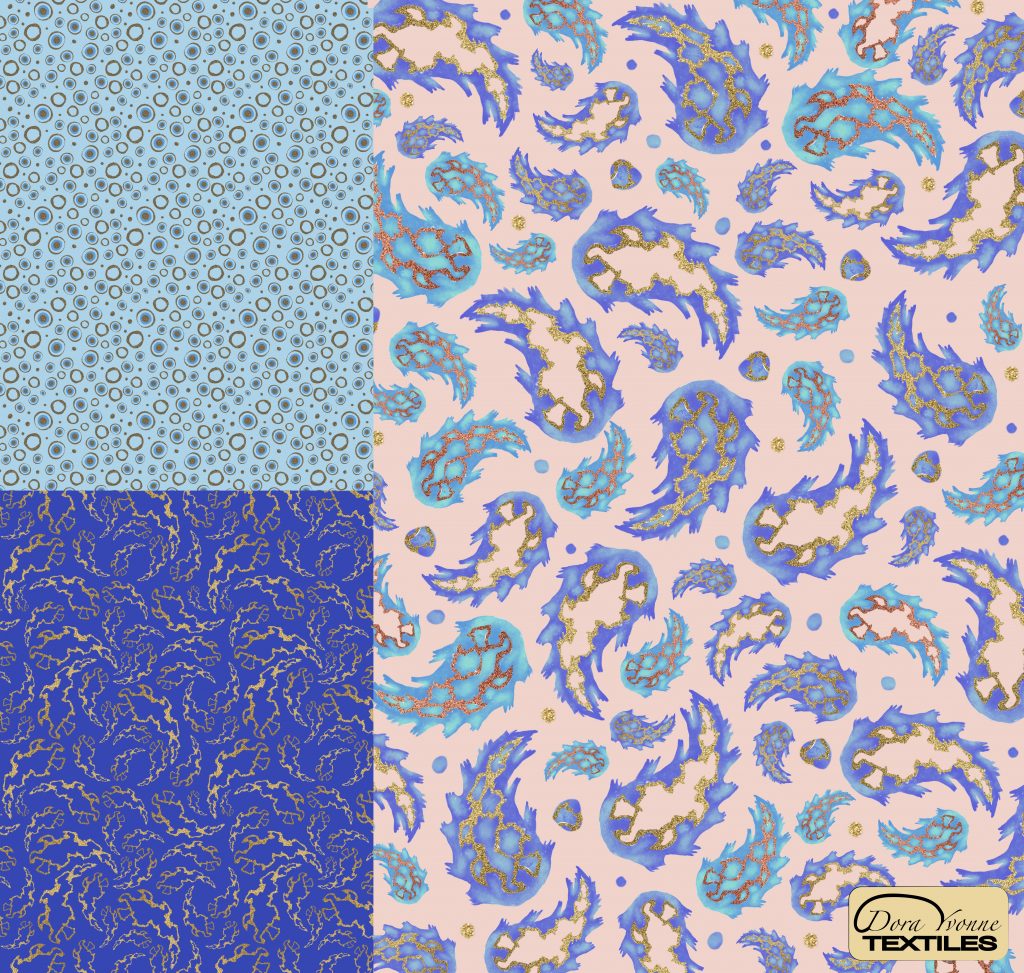 What TDL course has benefited you the most?
"All the courses are extremely helpful and insightful. But one of the most impactful courses I've taken at TDL is the "Print Studio Workgroup." Reaching out to studios and agents was something I really needed help and encouragement with. The effort and support paid off because it led to a freelance job with a studio! The course took me step by step through everything. And with the support of the lab mentors (successful designers currently working in their field), it gave me the confidence to make that leap!
"The Ultimate Guide to Repeats was also an important course. It covers a technical side of pattern making that was previously a mystery to me despite being interesting. I always wondered; how did they do that? Now I know how! Depending on the type of design, the course taught me the various techniques to use, as well as the different types of repeats. Repeats can be simple but sometimes are really challenging. I find it fun to solve these puzzles and experience that change of pace from the design process. It feels like I'm using a different part of my brain!"
What can we expect from you in the future?
"My dream is to see my designs out in the world and for people to get pleasure from them, just as creating them makes me happy! I also want to keep learning and improving my design skills along the way."
You can see more of Dora's work on her Instagram and website.